By Creative Director, Eric Cortina
The long days of summer are upon us, but most of us are not ready to give up the carefree vacation feeling we have been enjoying these past few months. Capture the end of the season with these luxury decor accents that will transform your interiors into a continuous summer retreat.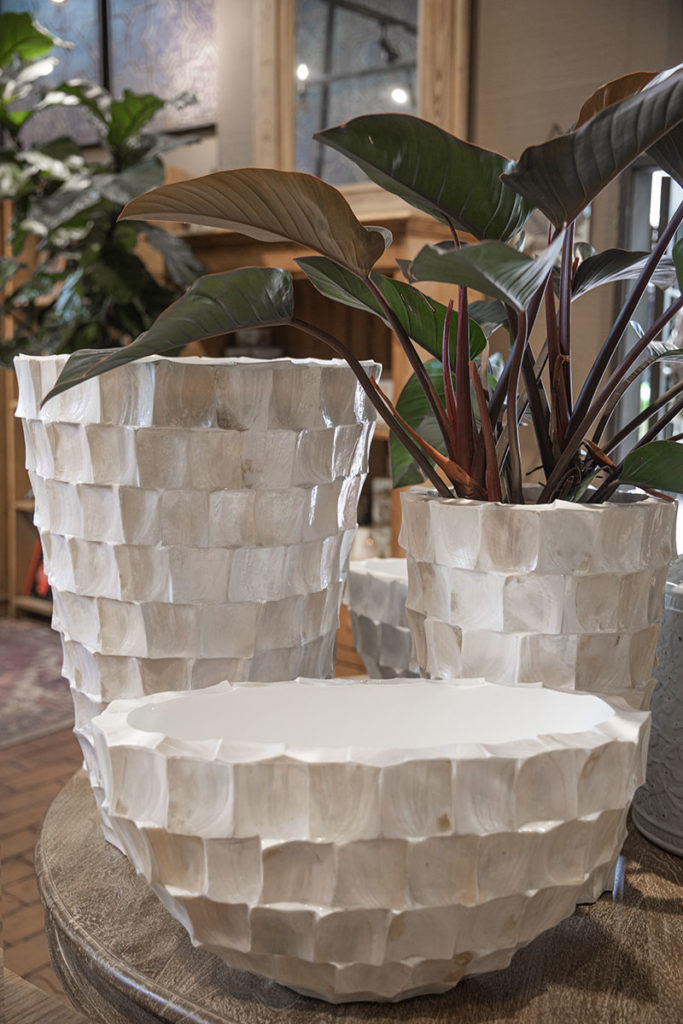 Shell Planters
These statement indoor decorative planters are handcrafted with tiles of Mother of pearl and will definitely become a focal point in your interior. Add in green plants, white orchids or your favorite blooming plant to add a splash of color to a room.
Selenite Orbs and Votives
Selenite crystal is a protective and cleansing stone that helps to calm and soothe, bringing a deep peace and tranquility. These translucent orbs look beautiful when gathered together in a bowl and the luminesces from the burning votive candle is warm and inviting.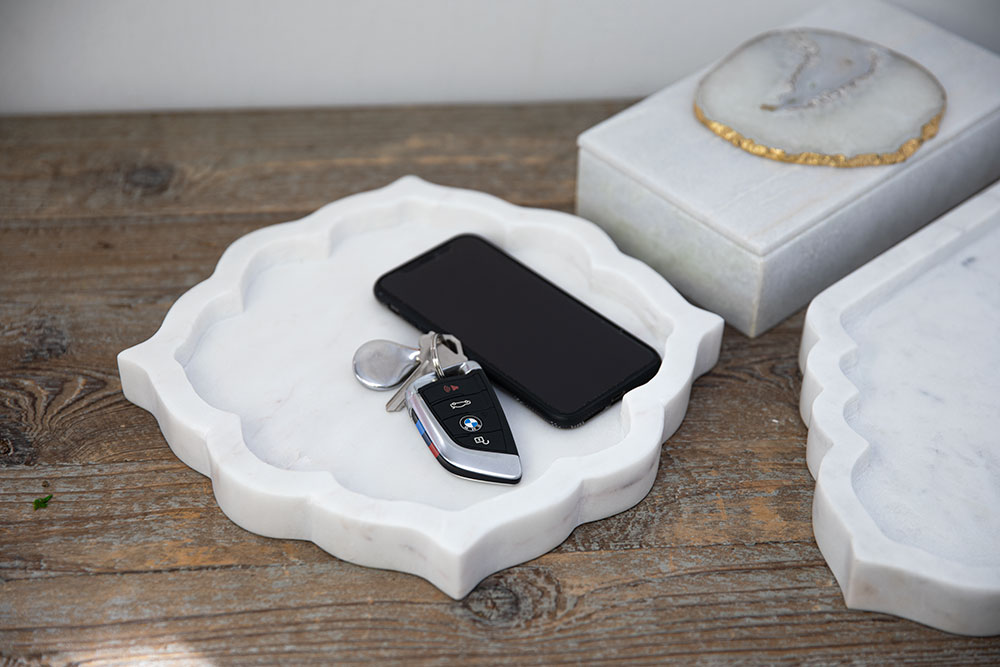 Marble Trays
This classic Moorish shape is interpreted into a marble tray which is great for a trendy catchall. Perfect to display on a coffee table, dressing table, or by the front door to keep your keys and phone elegantly organized. You can find them in our home decor boutique.
Glass Vases
These organic glass vases are hand crafted and etched to create its unique patterns.Fill with flowers, simple leaves or enjoy for their simplistic shapes when grouped together on a bookcase or arrange down the middle of a dining table.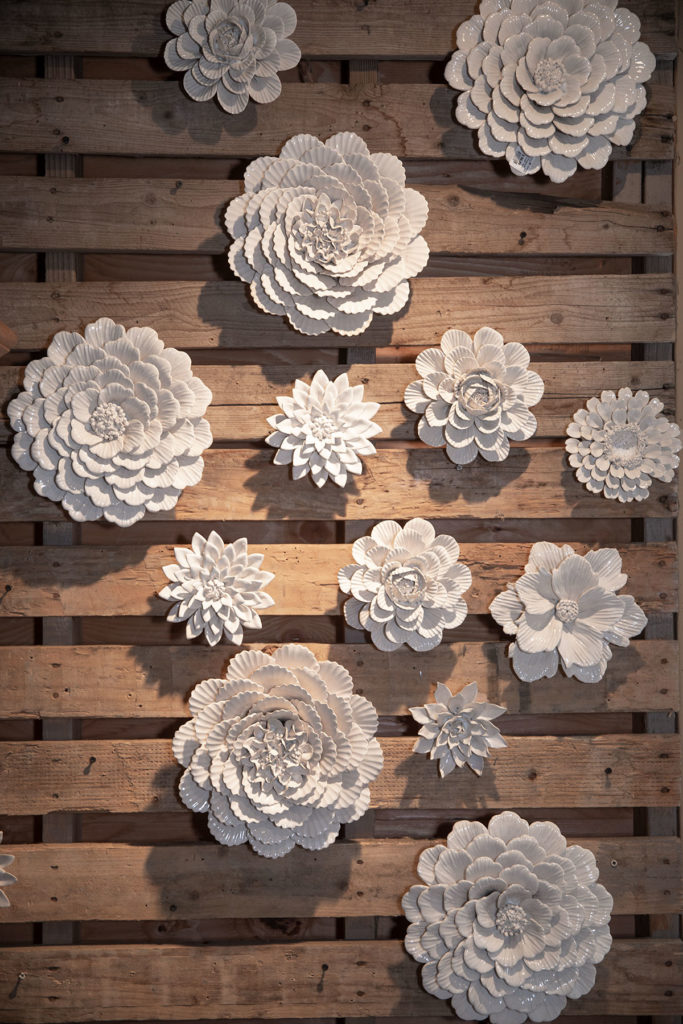 Porcelain Flowers
Created by artisans who craft and shape each single petal and assemble them together to form these floral decorations. Whether you display them on a featured wall, or place one on top of a collection of books, these flowers will bloom forever and never fade away.