And the Winner is… 'Thorburn's Terra Cotta'!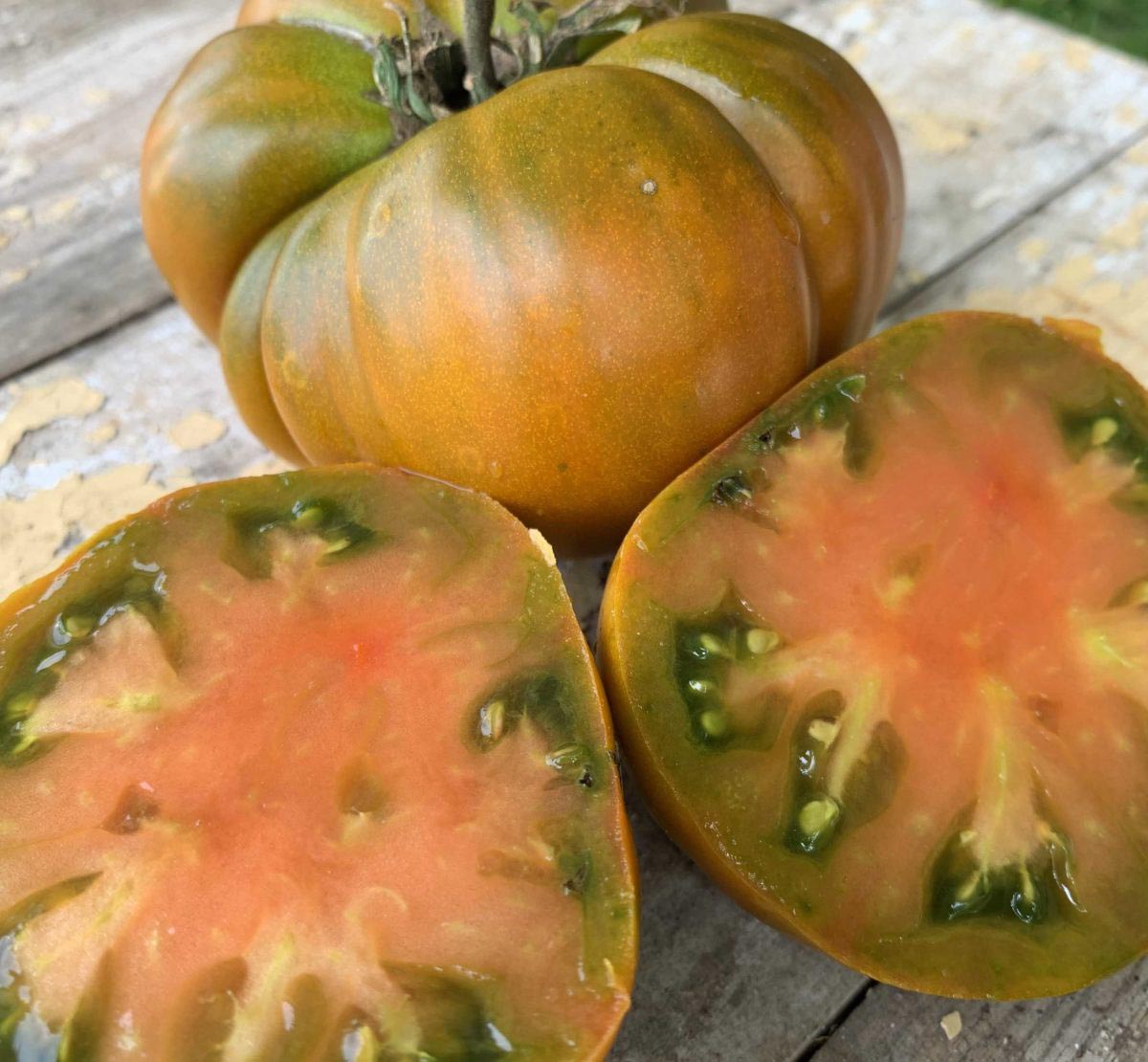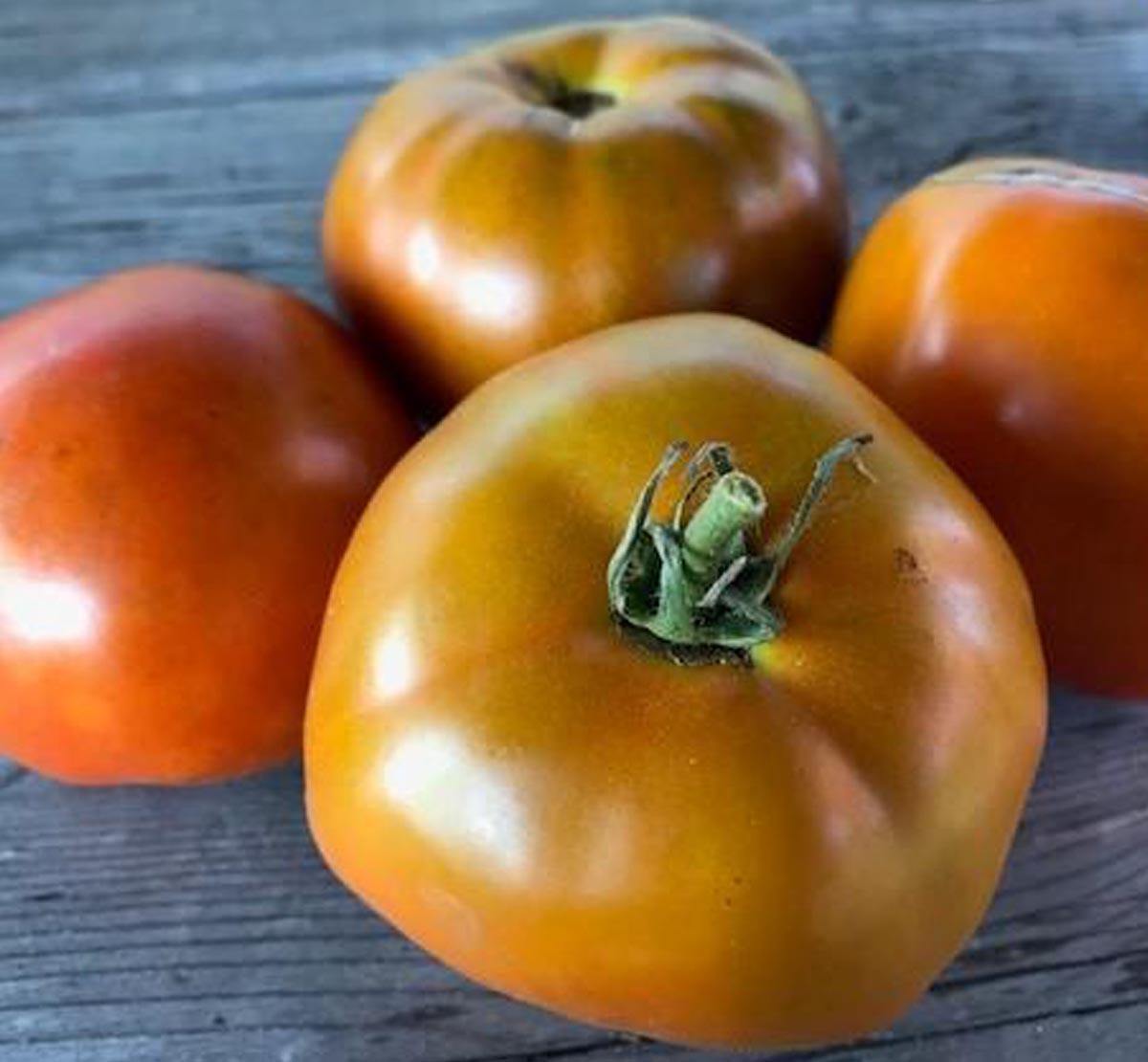 AND THE WINNER IS…!
'Thorburn's Terra Cotta'
Incredible flavor, color and history!
A rare heirloom variety from 1893. One of the best home garden tomatoes ever, but seldom available. Honey-brown skin and flesh with shades of orange, pink, gold and green. A gorgeous package that's topped off by rich tomato flavor.
It's Award Season and we're joining in the fray!
After a summer of tasting, testing, cooking, and generally enjoying the fruits of our labors it's only right to decide which of those fruits deserves the most accolades.
So how do we decide? There are SO many good tomatoes for home gardeners!
First and foremost, the Tomato of the Year needs to taste incredible.
This is real tomato flavor – that which you dream about, but seldom experience. We were stunned by the remarkable flavor of this rare variety, thought to have been lost forever, but now rediscovered and available again.
Production is another key factor.
YES, this one exceeded our expectations – and starts fruiting early, but it loves warm summers too, a trend that we are all getting more and more accustomed to in Southern California. A good tomato from the coast to the valleys.
Pretty as a picture?
Sure, the look of a tomato is always what first makes us fall in love.
'Thorburn's Terra Cotta' is incredible just to look at. The truly Terra Cotta colored skin is honey-brown, hiding a multi-colored interior of blends of gold, pink, green and more. It looks stunning just sliced on a plate, with medium-sized, well-shaped, beefsteak-type fruit.
Long season, huh? So how did the plant hold up?
A Tomato of the Year has to be rugged and have strong character – in other words, easy to grow. This one is. Production eases slowly through the early season, then produces heavily once the days and nights warm.
What's the story on this tomato?
Well, it's a long and winding one. Way back in 1893 James Thorburn, a famous New York seedsman, introduced a tomato and he called it 'Thorburn's Terra Cotta'. Thorburn claimed it was unique in many ways too, not just in color, but in flavor, keeping qualities,
and even shipping. The list of pluses was long and glowing, and he featured it on the cover of his seed catalog, in full color, which was quite unusual at the time. The tomato became quite the rage, but when the J. M. Thorburn company dissolved in 1921, after being
in business 119 years, the variety also disappeared. It was long assumed that the Terra Cotta Tomato was extinct, like many other unusual heirlooms from the 19th century. Seeds for the Terra Cotta Tomato reappeared in 1993 from an old farmer who was selling
his ancestral property to a developer and wanted his heirlooms to find a new and safe home. But they still didn't really make it to the market. Fast forward again and here they are at Roger's gardens.
What exactly do you use this one for? Sliced or Sauced?
Both. As a cooking tomato it creates a wonderful pumpkin-orange sauce with a nice floral aroma. Not only for fresh eating, it is excellent for sauces and other tomato cooking.
It's a beefsteak-style tomato that's amazing laid across a burger or sandwich, adds wonderful flavor to a salad, sauce or any meal. *However, we like this one sliced beautifully and served solo on a beautiful plate with just a little salt. The unique color and huge tomato taste is best showcased and enjoyed simply.
We've got so many wonderful varieties to share with you this season!