Nature is a revered and important part of the holiday season. Fir trees, fragrant wreaths, paper whites and amaryllis speak the language of Christmas. Without some of these elements sprinkled throughout our homes, we would be missing an essential aspect of the season.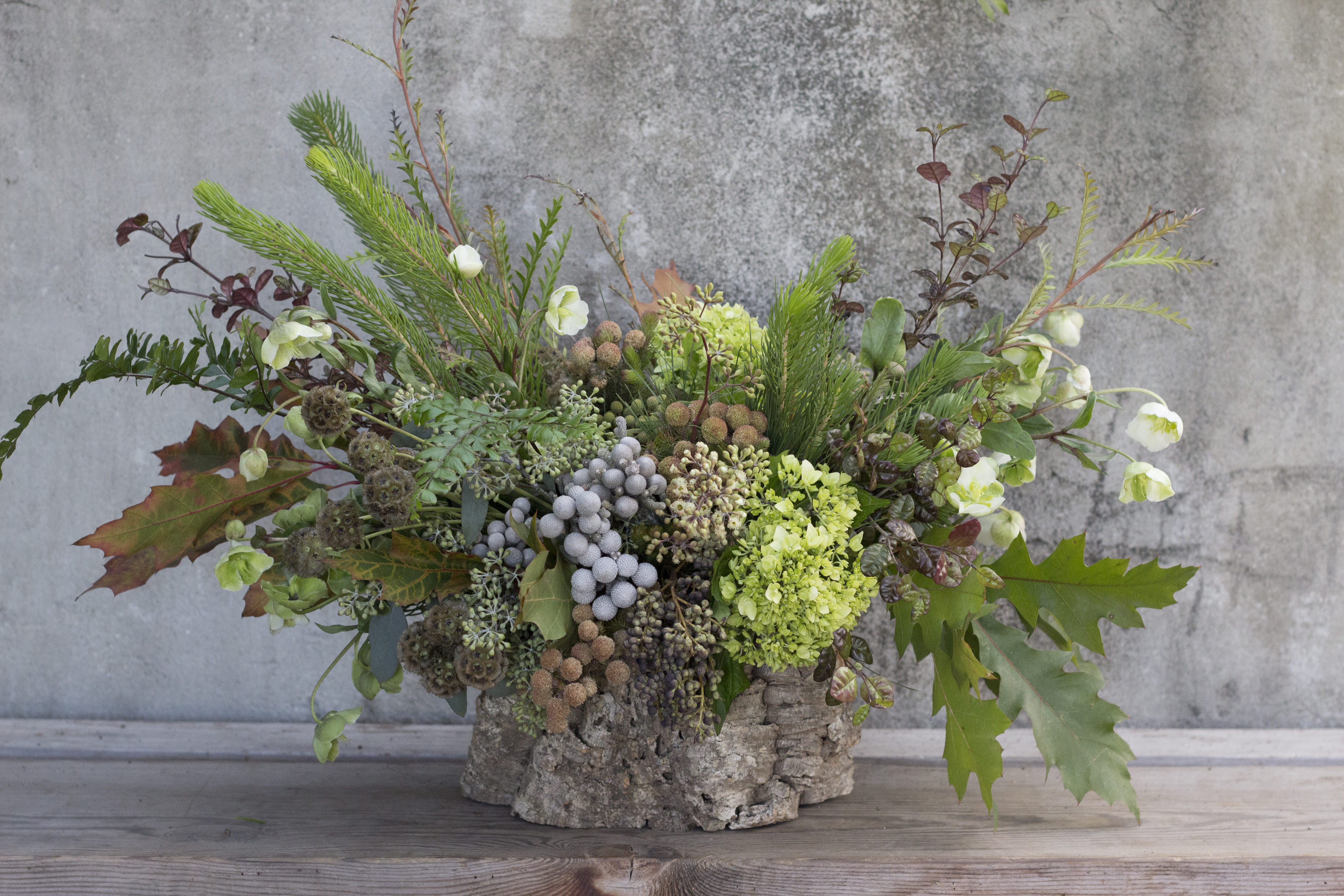 A mix of soft colors borrowed from nature proves that Christmas doesn't have to be washed in red and green. Think outside traditional colors if your décor is more beach centric, modern farmhouse or you simply prefer the quiet colors of the natural world.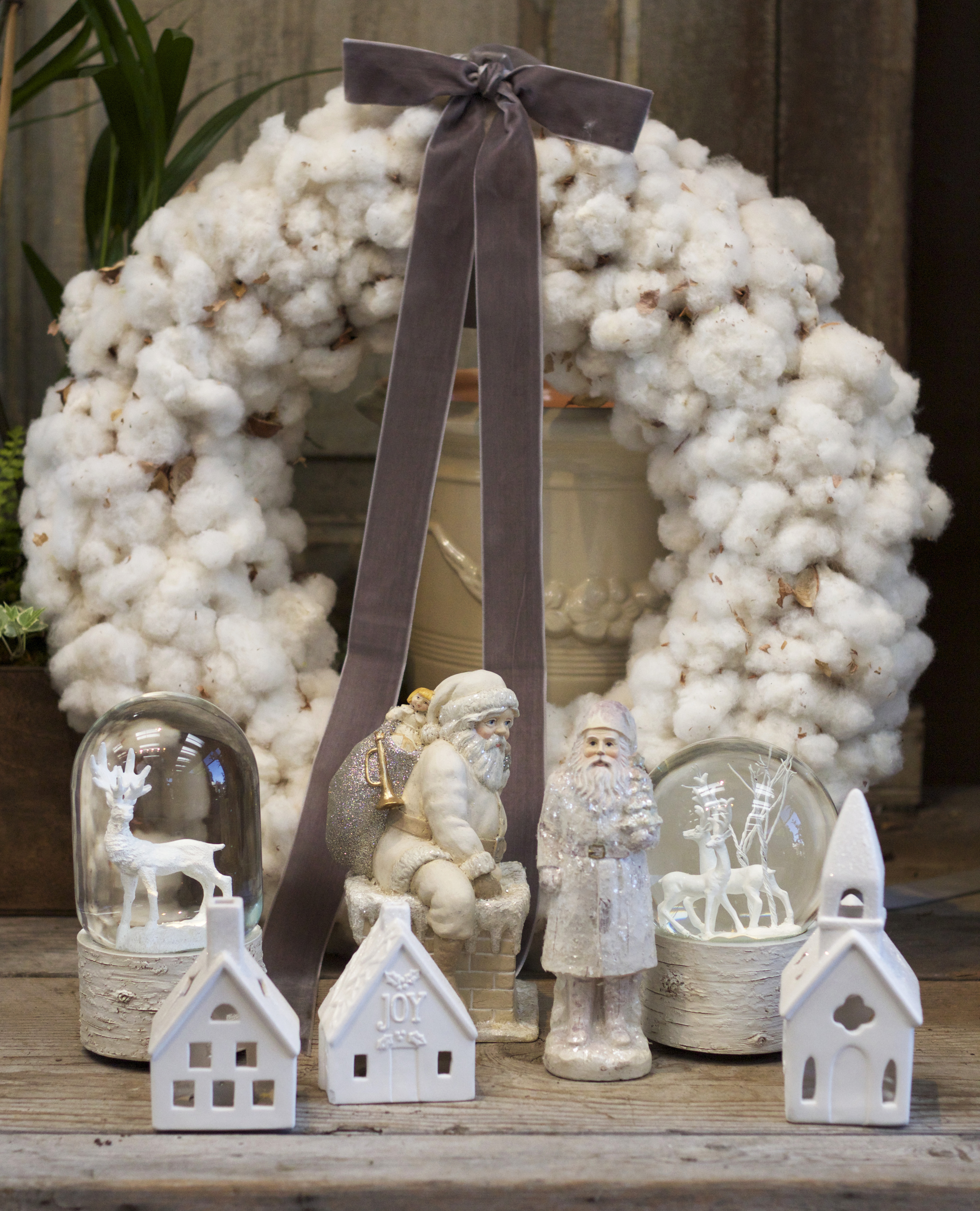 Red isn't for everyone and there are so many decorating options. Why not have your seasonal displays in a complimentary color palette to your home? Let the colors of nature inspire and direct your choices.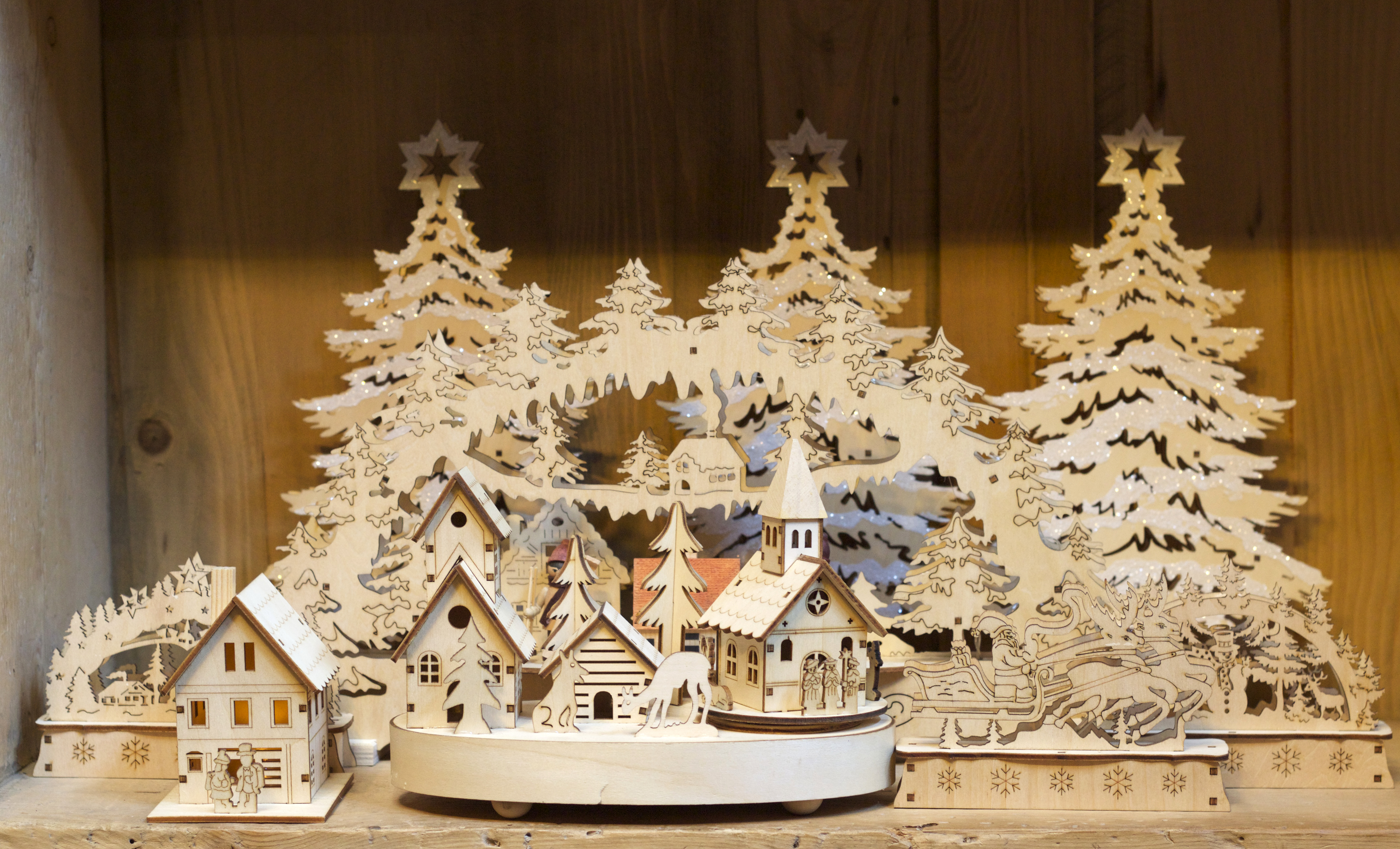 The soft grays of a winter sky, the stark white of shells on the beach and the warm browns of curling eucalyptus bark can be your inspiration board. Use these hues to create an elegant place setting for a dinner party. A rustic wood table is the foundation for grey linens and white dishes. Seasonal glamour is added with silver and a little sparkle. Candlelight will set the mood and add a festive glow to the evening.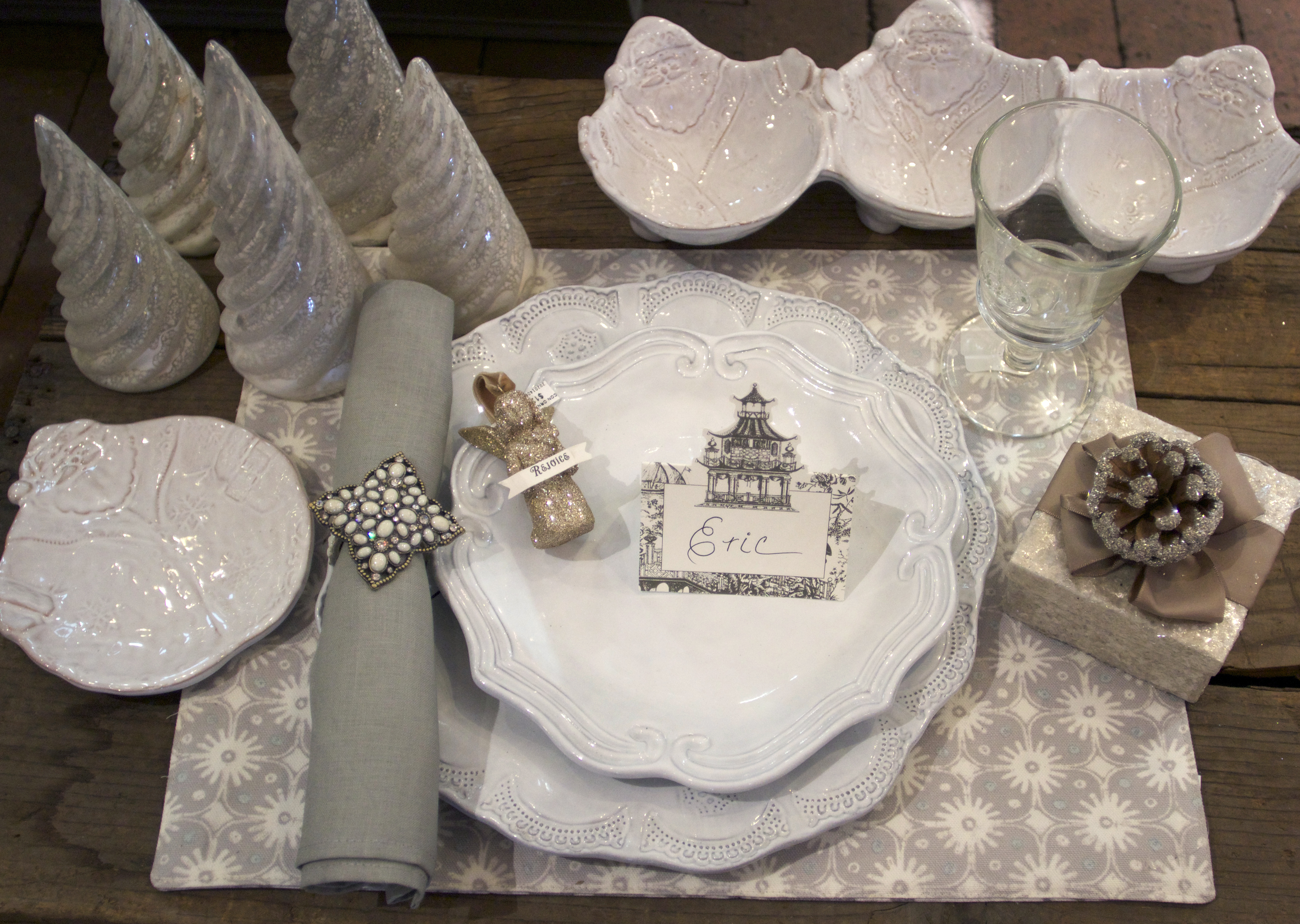 Natural wood tones blend seamlessly with a soft understated décor. Choose an unpainted nutcracker in a neutral hue to compliment rustic pots of paper whites and scattered pinecones.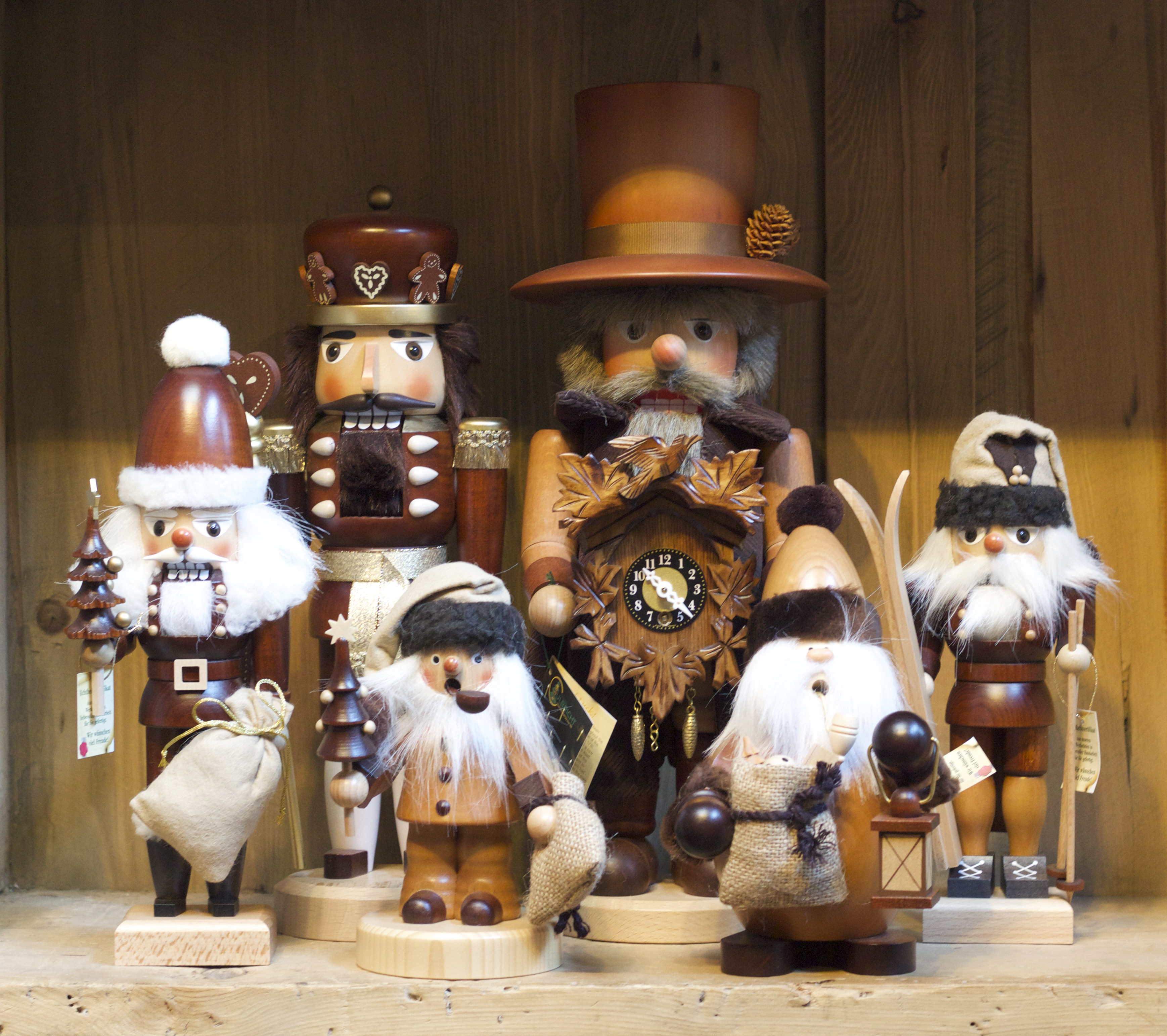 White accessories lend a heavenly touch. These charming angels appear to be kissed with snow.
Driftwood stars are delightfully rustic for a casual tree topper or an outdoor display piece.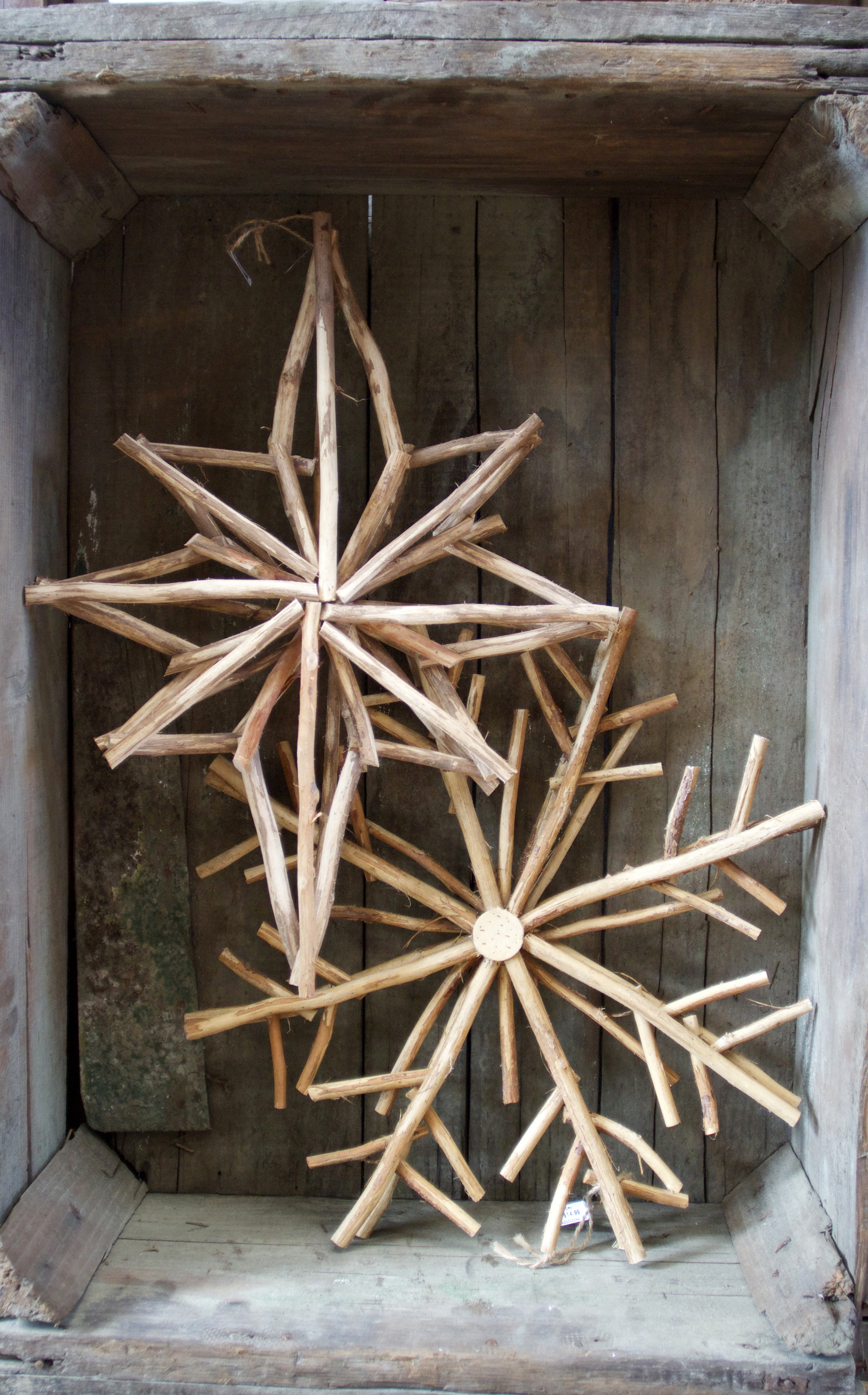 Create a focal point on your patio by adding potted Christmas trees or swag a statue in garland. This serene scene will stretch the view from inside expanding your environment to encompass the outdoors.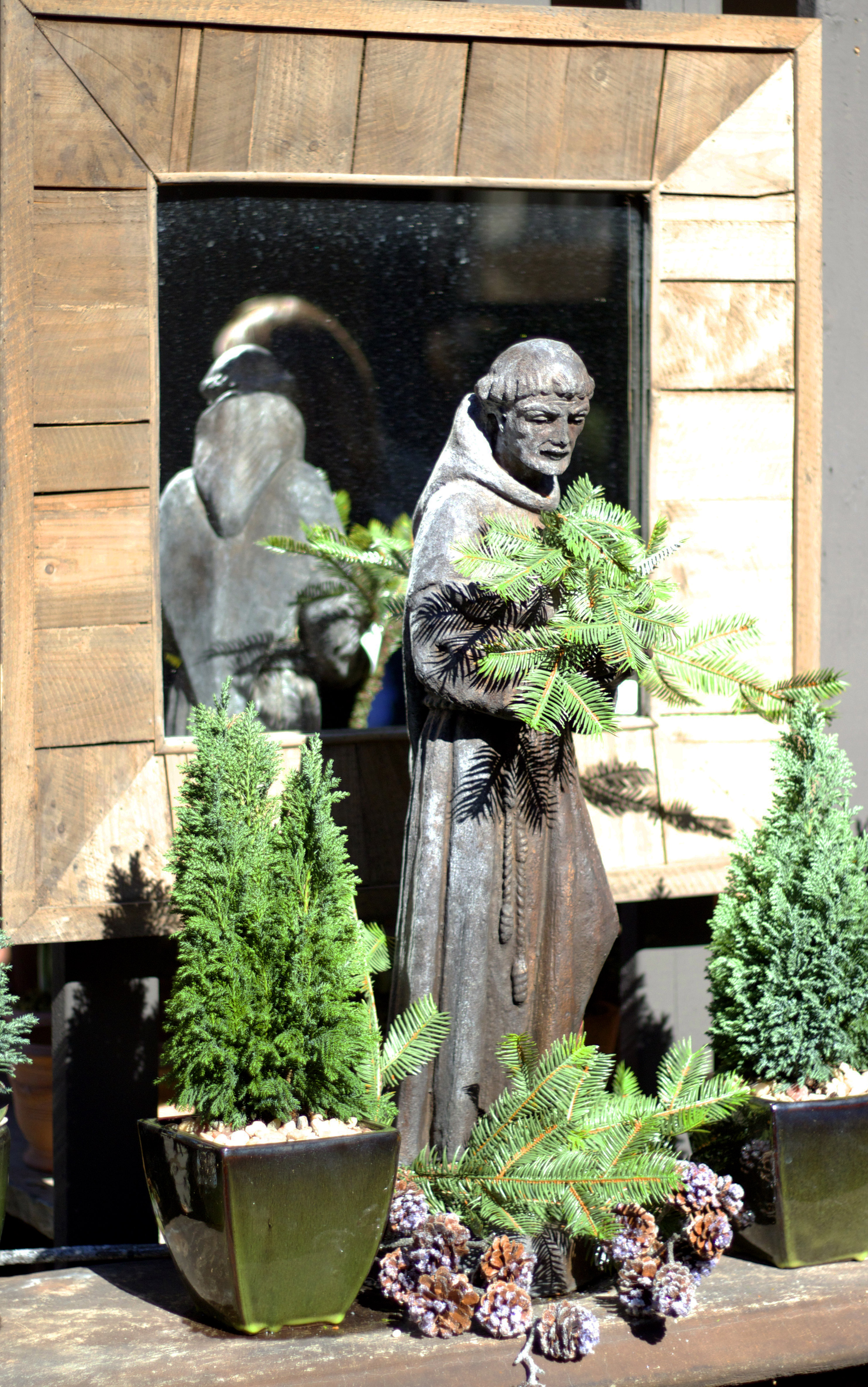 Don't forget to wrap up in style. A few snips from the garden will add a fresh floral note to your packages.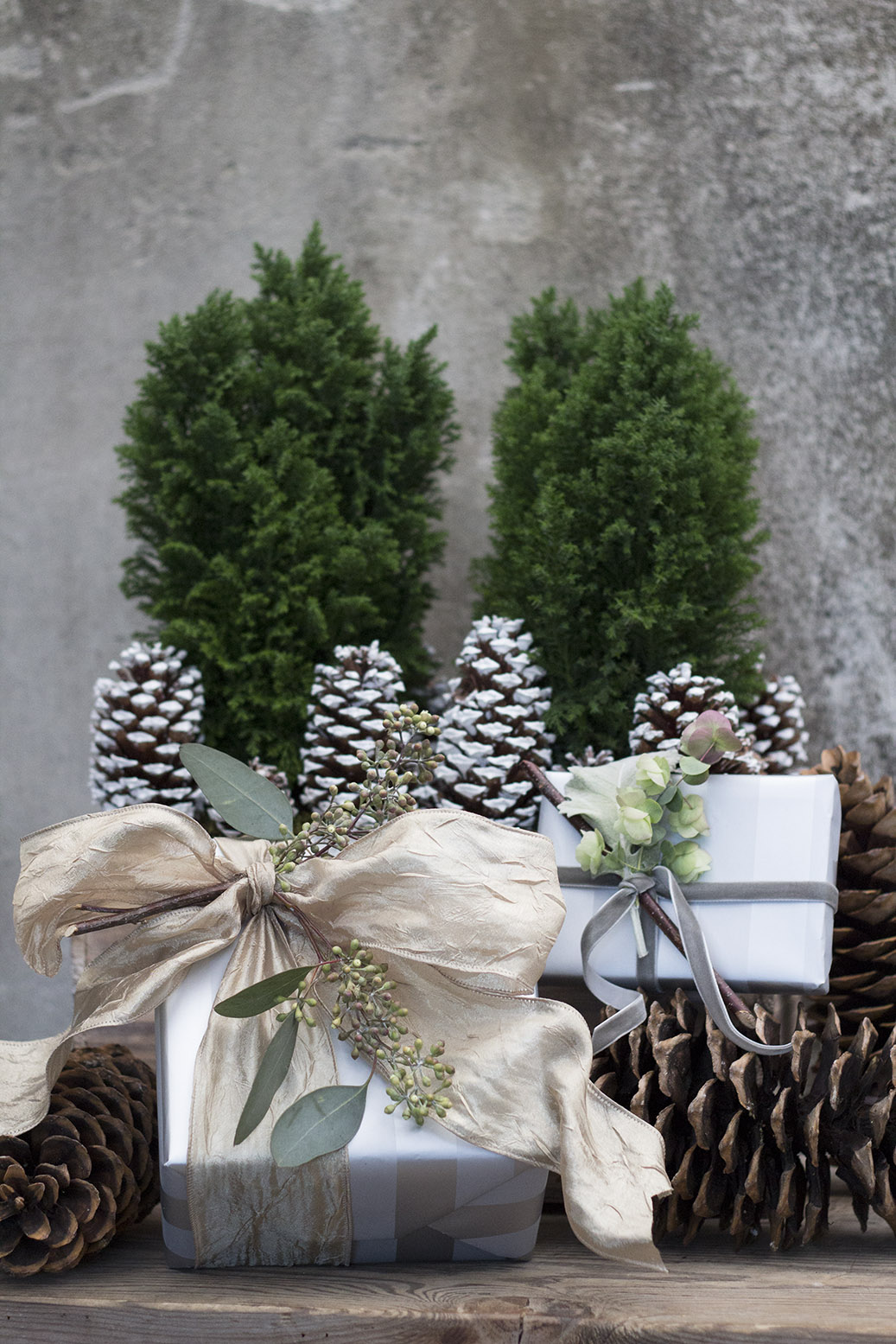 Celebrate Nature's gift of beauty this year by creating vignettes of favorite seasonal flowers and potted plants throughout your home. Decorate a small tree for the entry, hang an herb wreath in the kitchen window, drape a cedar garland over your headboard. Every room deserves a botanical touch that celebrates the splendor of nature this magical Christmas Season.