No season makes me feel like I want to be at home like Fall. I grew up under a harvest moon over a Pennsylvania cornfield where winter often peeked into October, blowing a soft frost across our mornings and a chilly mist into the night. We walked brisk and quick back to our homes, leaving the puffs of our breath caught like suspended clouds in the solid air behind us. Home was warm, bright, cosy, happy, delicious and comfortable.
These are the memories that drive me through the colder months wherever I find myself in the world when winter rolls around. I am pinned to them with the permanent effect that memories have on us. By contrast, Summer brings less enthusiasm than it should as I often find I pine for the cooler days, a light rain, a temperature dip, a snap against my skin.
I'm also eternally puzzled as to why the colors of autumn make me want to wrap myself in them, warm whites, fiery reds.. yellows.. oranges.. plums, but they do. I am compelled to fill the crannies of my home with pumpkins, snowberries, candles, twigs and cinnamon. My autumn home is to me a place that I sink easily into and where I invite others to join me to do the same.
As I walked amongst the rich pickings of our New and Bountiful autumn décor in the Garden Rooms, I spent a considerable amount of time choosing, considering, touching and sniffing to bring a few gems your way that may, as they do mine, fill your home with memories you didn't know you forgot.
Our RG Original Design Silk wreaths are a harvest on your front door. Leaves, berries, pumpkins, willow, pine cones… each one filled with all the goodies of Fall and come in an abundance of color themes. You may want to consider installing another front door because choosing just one is certain to be a challenge.
Rosy Rings Spicy Apple Candles and Room Diffusers
Rosy Rings is one of Roger's Gardens favorite candles. Keeping them in stock is tough, but we do our best. Apple slices, bay leaves and berries are suspended in a rich caramel natural wax base. They are generous in size and burning times max out at 300 hours. Caution! Neighbors will be knocking hoping for a slice of fresh baked apple pie.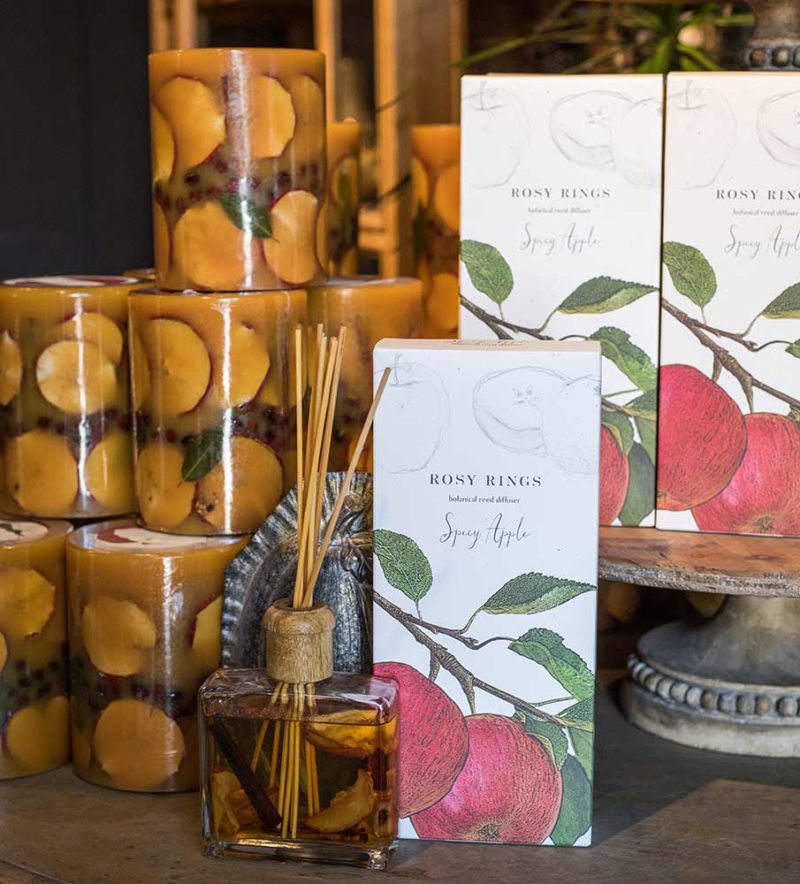 RG Original Designs Silk Cornucopias
What could be better than a twisty grapevine cornucopia copiously filled with bright fruits, berries and autumn leaves sitting pride of place on your Thanksgiving desert table surrounded by pumpkin and apple pies, cookies and chocolates? Admit it, not much!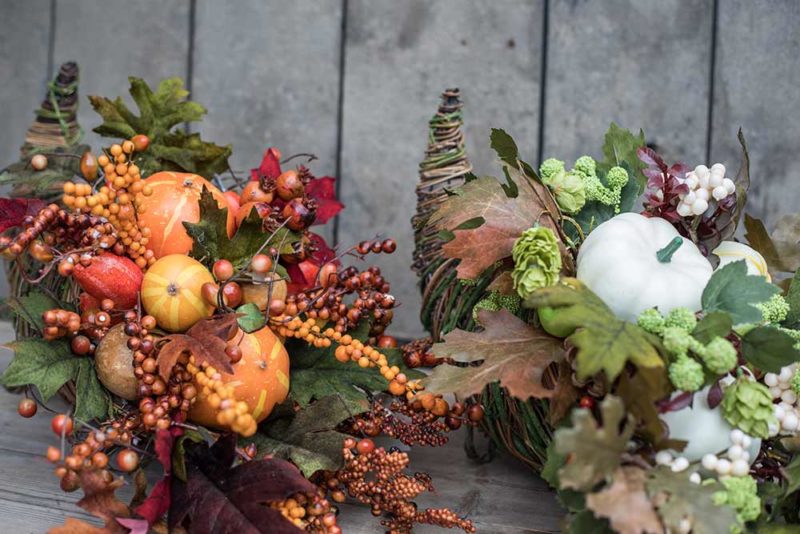 Simmered Cider Aromatic Candle
Perfect for the guest bathroom or bedroom, our Simmered Cider candle is a dead-ringer for the real thing, an apple cider doppelganger if you will.. And will heat up the far cooler corners of your home with the delicious and hearty aroma of this old favorite warm holiday drink.
For the Holiday Table and any other seasonal get-togethers that might spring up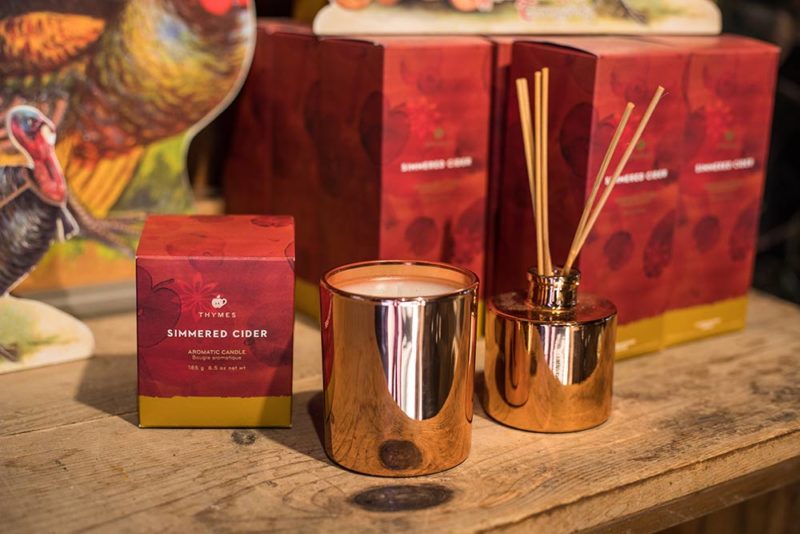 This ample marble cheeseboard will easily hold plenty of your most daring cheesy discoveries with loads of space for crackers too! Once all the delectables have vanished guests will enjoy your friendly message of welcome.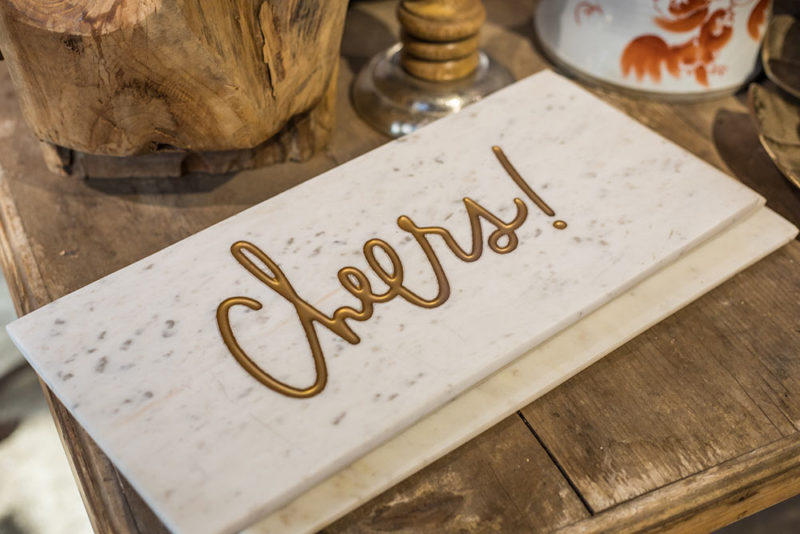 Table Art Designs by Michael Michaud
Delightfully artisan, nature-inspired ceramic stoneware in shapes of Hosta, Monstera leaves and Walnuts will look whimsical and perfectly autumnal on your holiday table. They make a unique hostess gift and all pieces are oven, microwave and dishwasher safe for an easy clean up!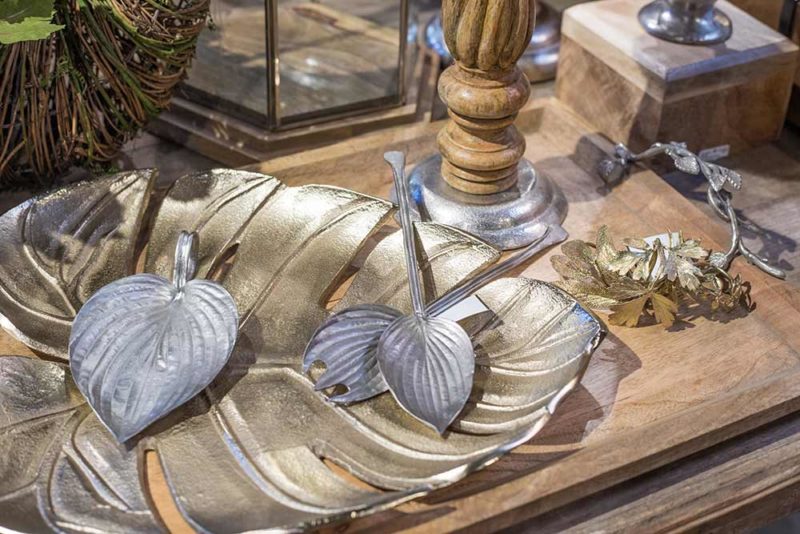 Or as I like to call them 'Plush-kins'. Linus would approve of these Great Plush Pumpkins that come in gold, green and orange and each are topped with a real pumpkin stem! Buy a few to create your own Most Sincere Pumpkin Patch.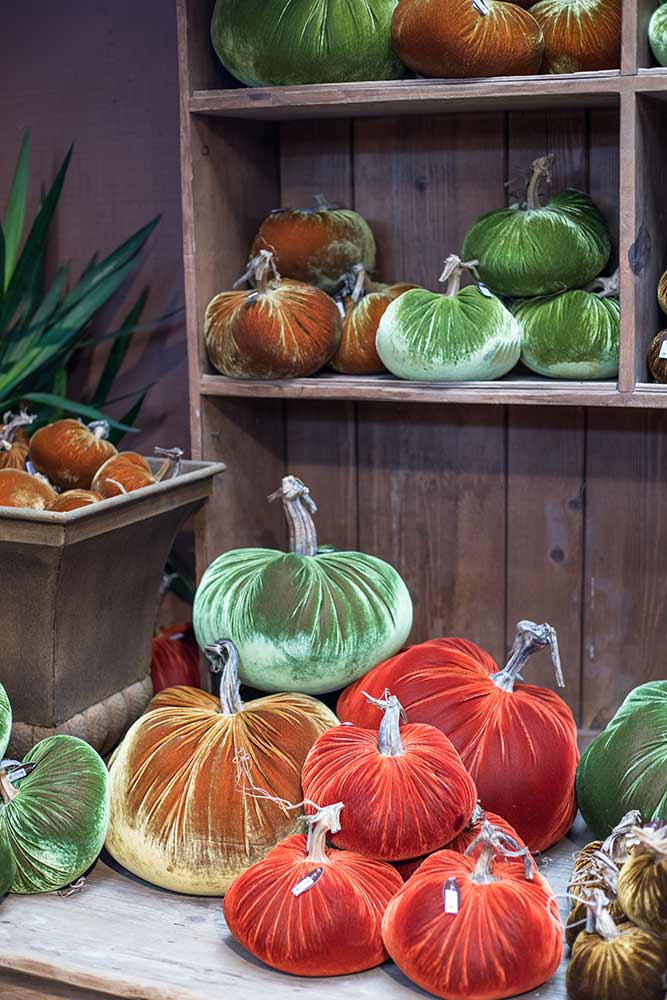 Silk Autumn Leaves and Florals
Create your own table center design with our loose silk floral stems. Berries, Leaves, Sunflowers, Hydrangeas will fill your most favorite vase and adorn your home with a creation of your very own. If you don't have a vase, the Garden Room staff will be happy to help you find one!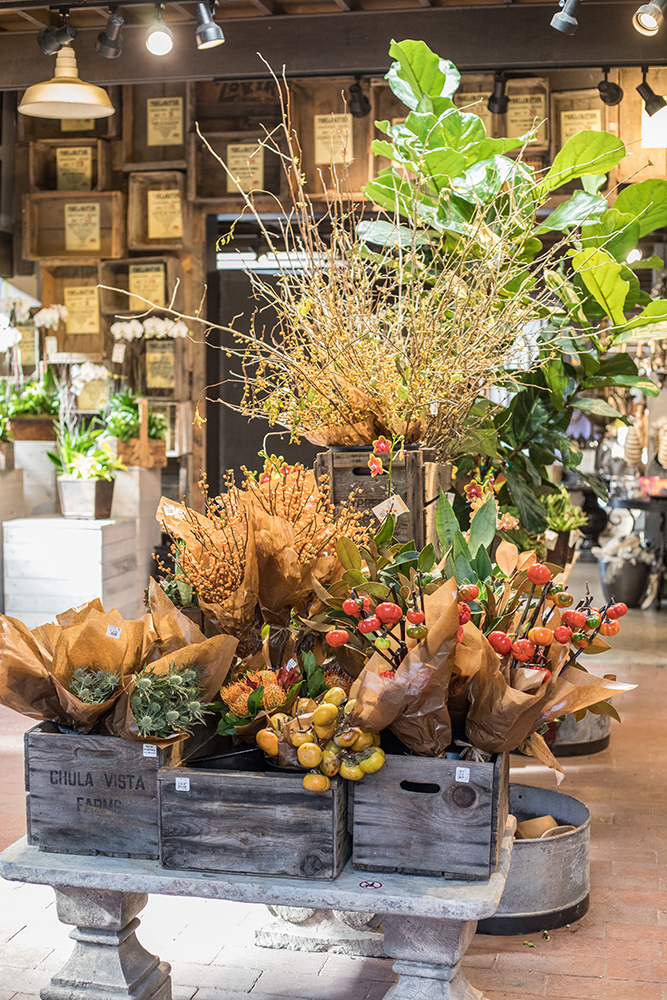 If Crackers are not yet a part of your holiday celebrations now is the time to start. Traditionally, crackers are set on each guest's plate. Ask the friend sitting next to you to hold the opposite end of your cracker and pull.. SNAP!! A good pop of the crackers around the table herald's the start of the dinner and each cracker contains a very stylish paper hat, which by tradition must be worn throughout the entire meal (not really a hard and fast rule), no matter how silly you feel. Also, a funny joke (funny might be an overstatement) and a little gift (very little) are also found inside. Happy cracking!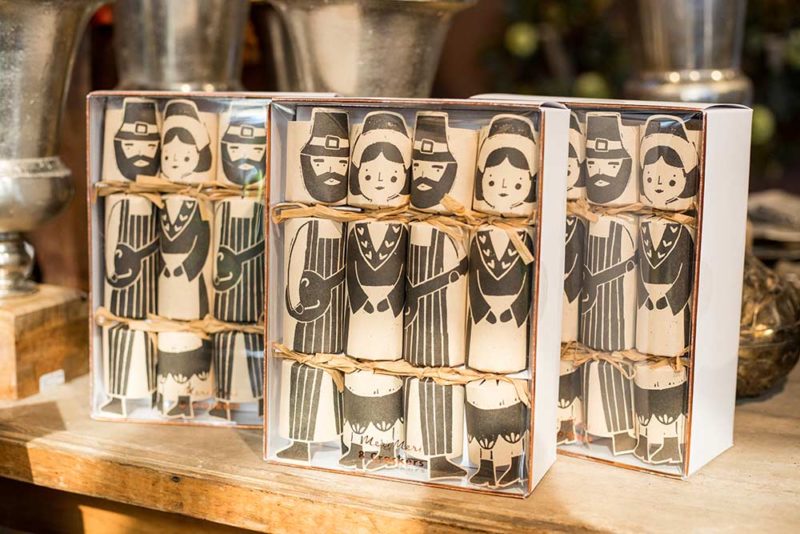 Find all these and many other wonderful gifts for your beautiful home in the Garden Rooms this Fall.
Article by Lynda Young, RG Blogger At Large