Capturing the feel of the west coast, this style of décor brings the outdoors in and provides a casual approach to indoor living. Natural materials, a soothing color palette and an attractive mix of patterns makes this décor so appealing.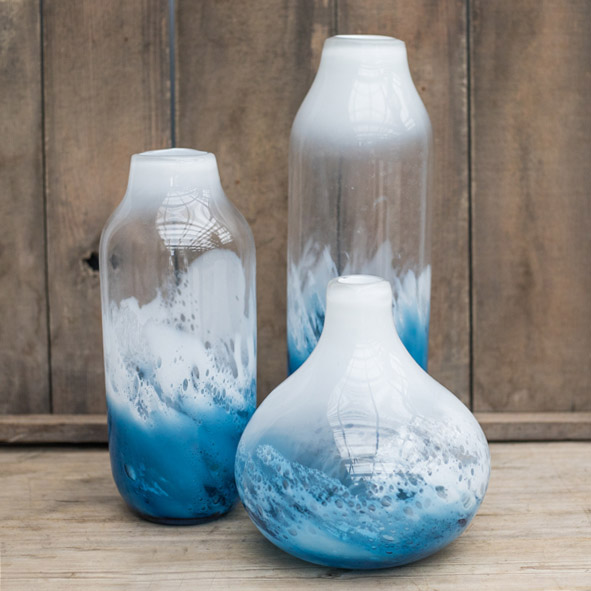 Artisan Glass Vases
These handcrafted vases have captured the essence of water and the ocean in their subtle design. Grouped together they create a dramatic focal point on a table or cabinet.
Cache Pots
Blending contrasting styles is easy when you choose a neutral color. These white and cream cache pots are the perfect vessels to show off your plant collection.