Still going strong into 2018 is the classic color combination of blue and white. Roger's has reinvented the duo this year with a relaxed beach vibe. This casual approach is inviting and very easy to incorporate into our local coastal décor.
Pillows
This is one of the easiest tricks to update a room. With the addition of accent pillows in muted tones and mixed patterns of blue and white, you can transform a formal room into a relaxing retreat, or find a space to create your own hideaway. Add a comfortable throw to finish off your new favorite space.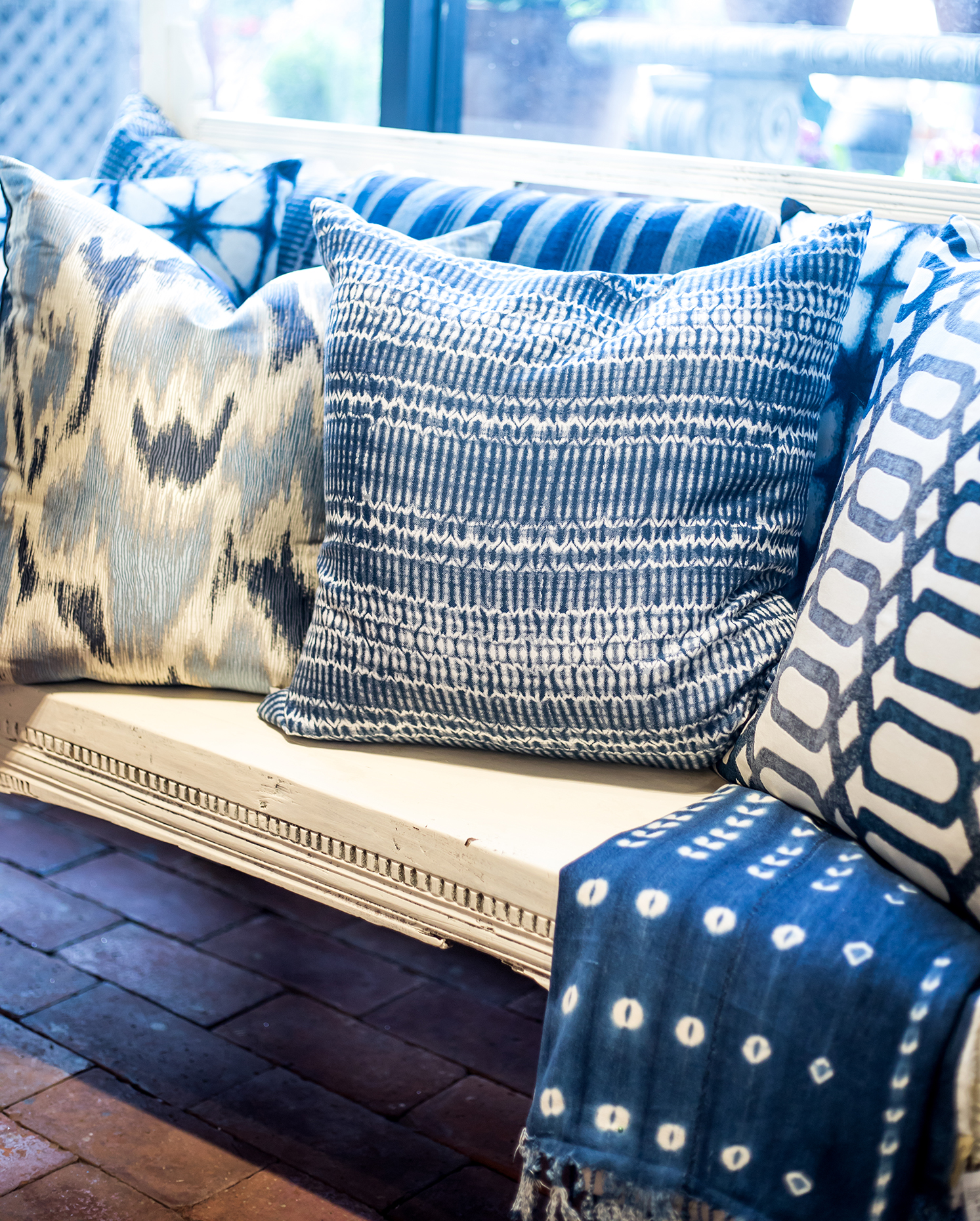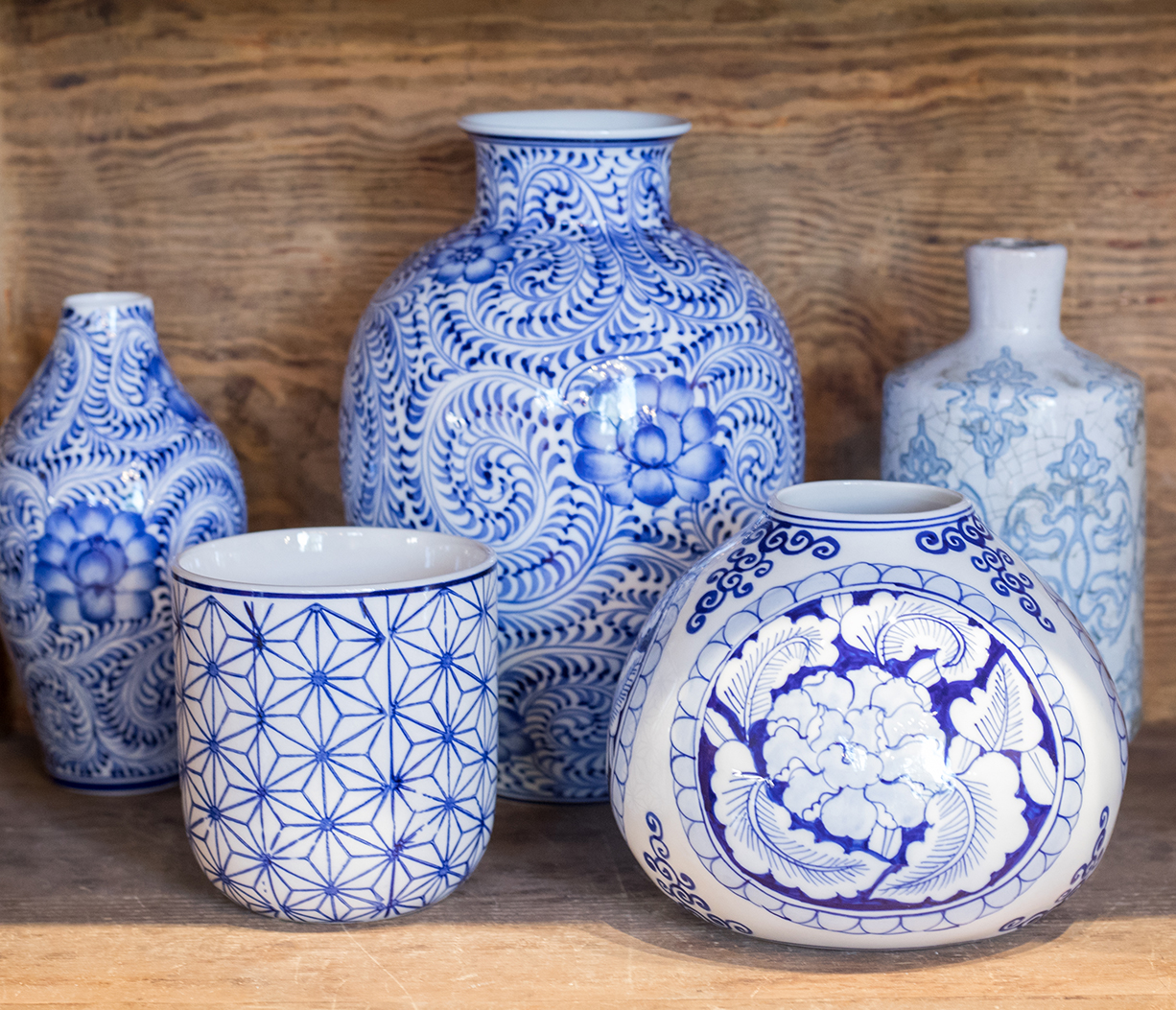 Ceramic Jars & Vases
Add to your collection of the traditional Chinese patterns of blue and white. These handcrafted porcelain jars and vases will mix in with your collection and bring an eclectic look into your home decor accents.
Cache Pots
Give your favorite plant the perfect indoor decorative planter. Choose from a wide selection of colors and styles to compliment your personal décor. Mix it up with different patterns and give your greenery or blooming plants a collected appearance.