A California Friendly® Garden is a garden that "fits" our Southern California climate. It minimizes many negative impacts on our environment and resources by not relying on copious amounts of water, nutrition, or even a gardener's time and energy. A California Friendly Garden improves the environment around it by maximizing nature's benefits and providing food and habitat for birds, butterflies and other wildlife.
Ready to get started? Receive a 20% discount on the plants and products related to the entire garden. See sales associate for more details.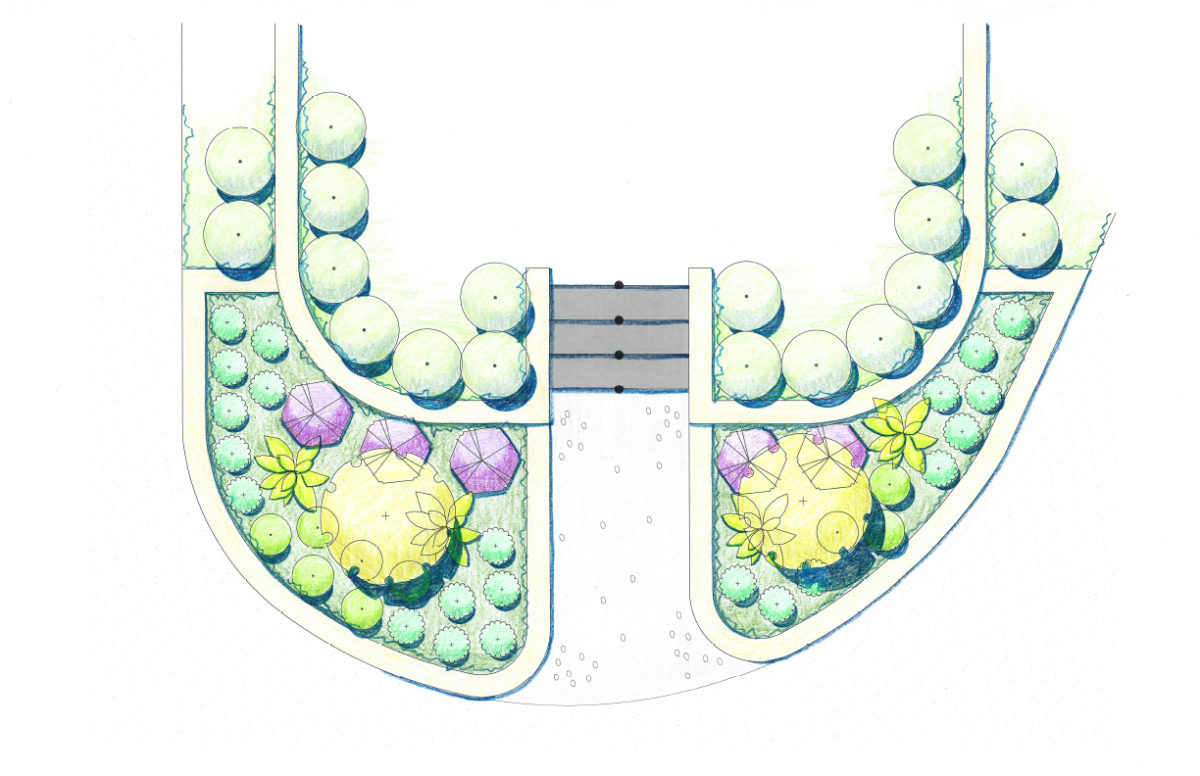 Feijoa (Acca) sellowiana (Pineapple guava)
Carex flacca 'Blue Zinger'

Mangave 'Mayan Queen'
Echeveria 'Pink and Blue'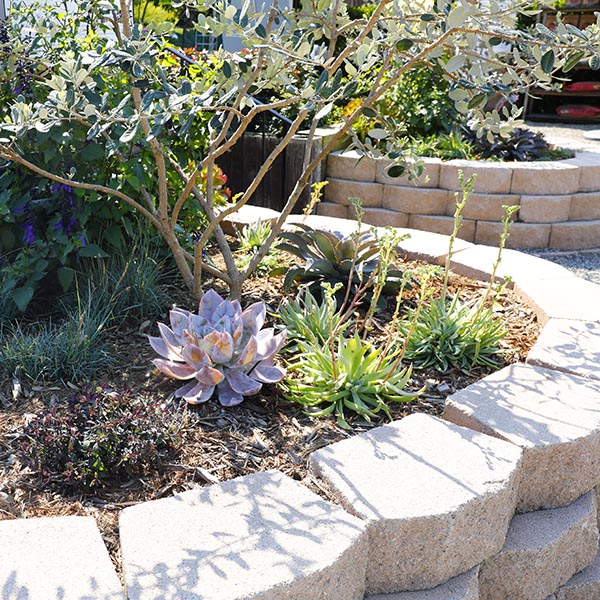 1. Depending on your space, choose a large, focal point, tree or large shrub that you can prune/lace out.
2. Choose your medium sized shrubs according to how large they will be when fully grown or how tall you plan on pruning them.
3. Next choose color and small filler plants.
4. Make sure you water deeply, less often and fertilize regularly for healthy plants.
5. Prune once or twice a year and use mulch for water-wise gardening.
Drought tolerant, easy care plants create a lush look without a lot of fuss.
The pineapple guava is a shrub, pruned upwards to create the look of a tree without too much height.
Occasional pruning will keep this lacy look.
The petals of this plant are edible as are the fruit which is also beautiful in a bowl, if you choose not to eat them.
The lower plants include California natives and great plants for pollinators that all relatively slow growing as to not overwhelm the occasional gardener.
A deep soaking (to 6″-12″) once a week is plenty for this garden along with mulching.