An easy way to give your interior décor a new look is to change out your existing containers with more trend-focused designs. Houseplants are still growing in popularity and finding the right indoor decorative planter that compliments your plant is easier than ever.
Glazed Artisanal Pottery
On trend are containers that look hand crafted or are actually artisan made. These take on the quality of a one-of-a-kind treasure, and are perfect to display a favorite or specimen plant.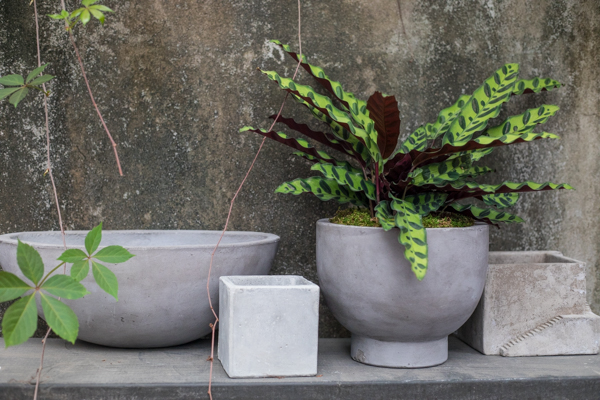 Cement Containers
This basic material has been recently elevated to becoming the favorite container of the season. The simple lines and cool colors of cement are perfect to compliment succulents or patterned leafed plants.