Camellias are flowering, shade-loving, small trees or shrubs that are available in a remarkable range of colors, forms, and sizes. Depending on the variety they may bloom in late fall, winter and early spring adding cheer to the garden when little else is in flower. Grow a camellia as a spectacular specimen, plant several to form a loose hedge, or train them as espalier to cover fences and low walls.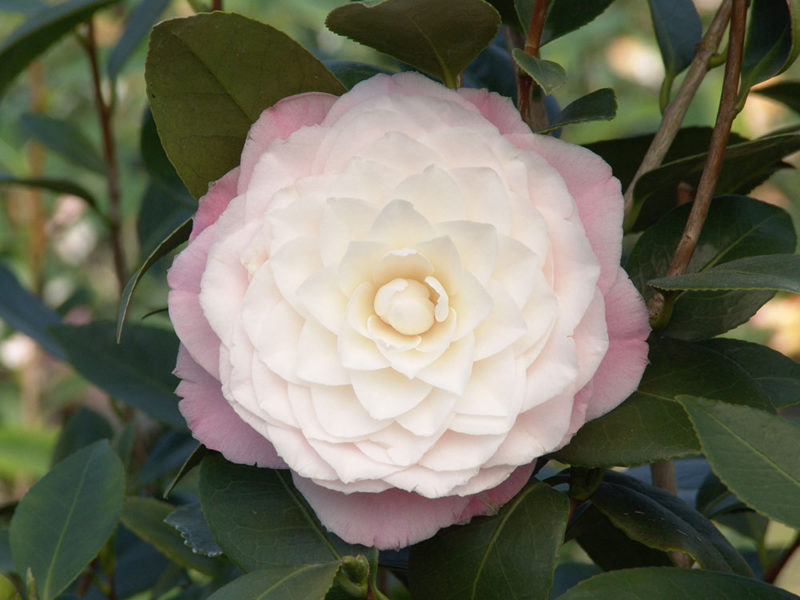 Camellia Nuccio's Pearl
Nuccio's Pearl stunning double white bloom with pink blush edges perfectly shows off its incredible form. Slowly reaching 6 – 8 feet tall with a pleasingly compacted form, it adds an elegant and formal appearance to any garden.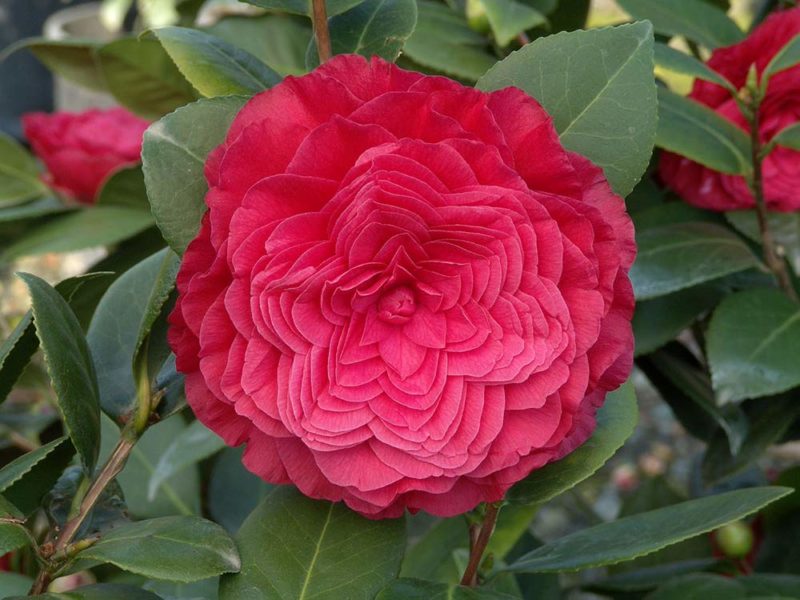 Camellia Nuccio's Bella Rossa
Nuccio's Bella Rossa has a spectacular crimson red double bloom with an extraordinary texture. It's an abundant bloomer, even at a very young age, with an especially long bloom season. This 6 – 8 foot shrub is exceptional planted in mass or as a specimen in a container.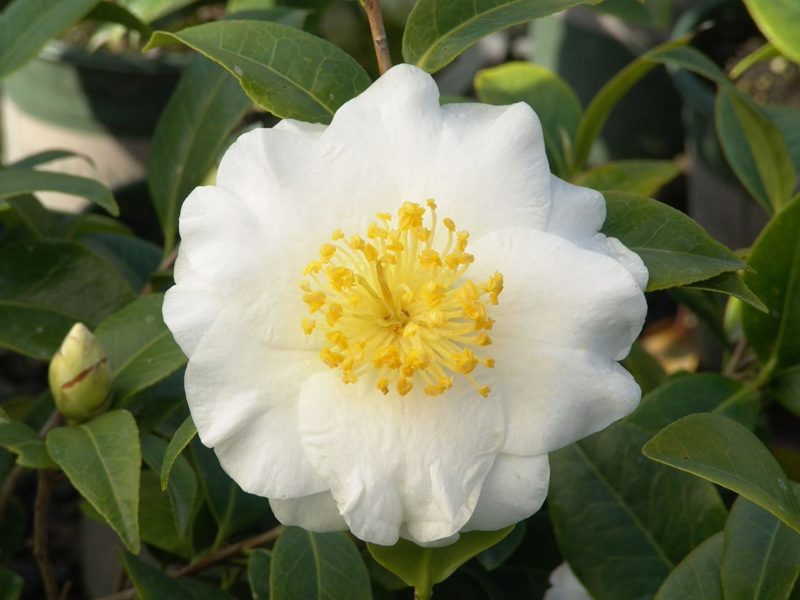 Camellia Silver Wave
Silver Wave's semi-double whitest of white wavy edged petals and generous yellow center contrasts gorgeously off its deep glossy green foliage. Growing 6 – 10 feet tall it is perfect to grow in a container, in a small courtyard or to dress up a blank wall.