Christmas Decorating Trends 2016
This is my favorite time of the year, when you feel the chill of autumn in the morning air, and you can sense the Holidays approaching. Just like in fashion, there are trends in Christmas decorating that are stand outs each year. Here are some of my favorites… while remembering that everyone is busier than ever. So I have put the focus on the areas that give the best opportunity for creating family memories.
Silver and mercury glass have been a holiday staple for many years, but I think this addition of frost and icicles elevates it and gives it a natural appeal. You can create a more glamorous look by adding in crystal candlesticks or glittered and jeweled ornaments, or create a more natural look with rock crystals and frosted greenery. White hydrangea, roses, and amaryllis with gray green foliage would be the perfect centerpiece to compliment this look.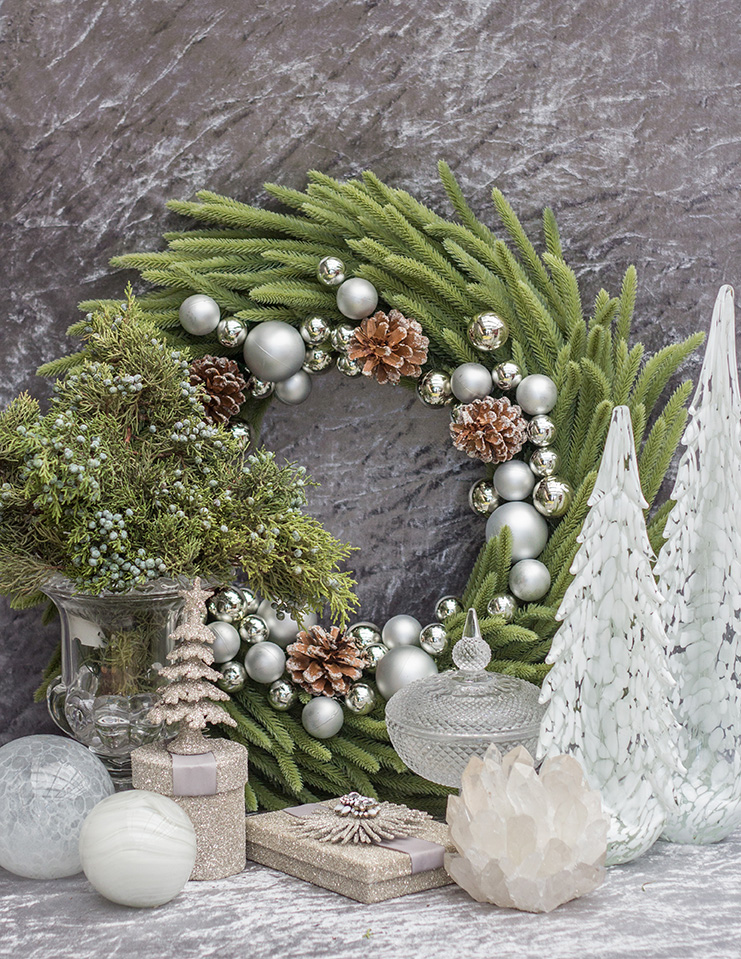 The craze for chalkboard has evolved into a more graphic black and white statement. It still has a handcrafted feeling, and a sense that your decorations are eclectic and look like they have been gathered over the years. Most of us have basic white dinnerware, so the addition of serving pieces or dessert plates is an easy investment. Add a dash of an accent color or go with metallics of silver or gold to bring a little shine to this decoration.
Traditional Red with Brown
Add a modern twist to classic red with the addition of brown, and even tan. Picture a very traditional holiday season with a modern <em>Burberry</em> twist. The Scandinavian influence can also be channeled by the addition of simple clean wooden shapes or add the more ornate German pyramids and straw ornaments. Red amaryllis, natural pinecones and red ilex berries can be used throughout the home to bring the natural element indoors.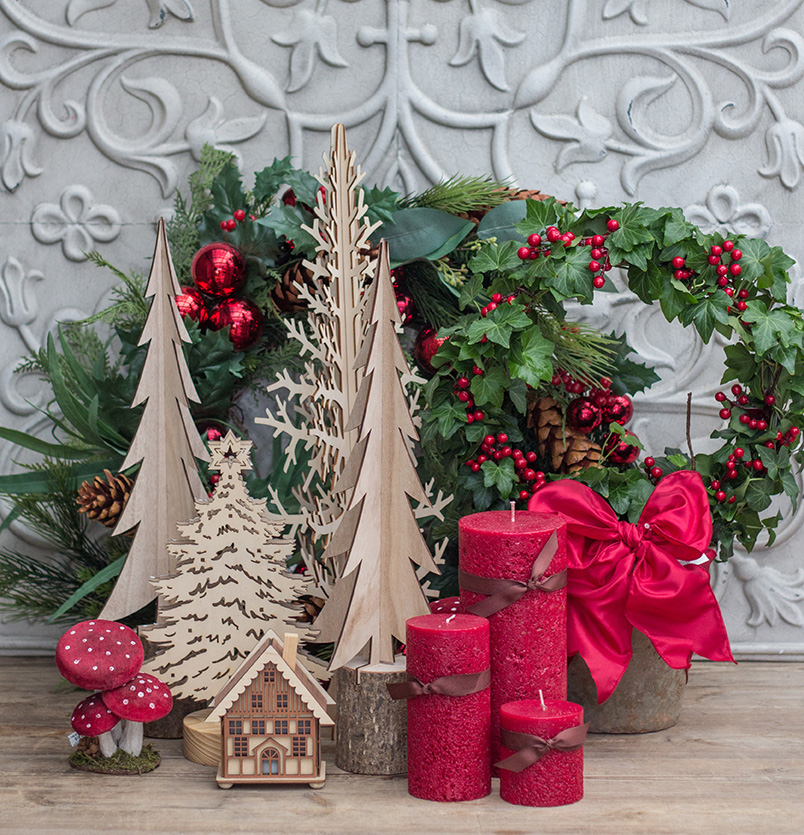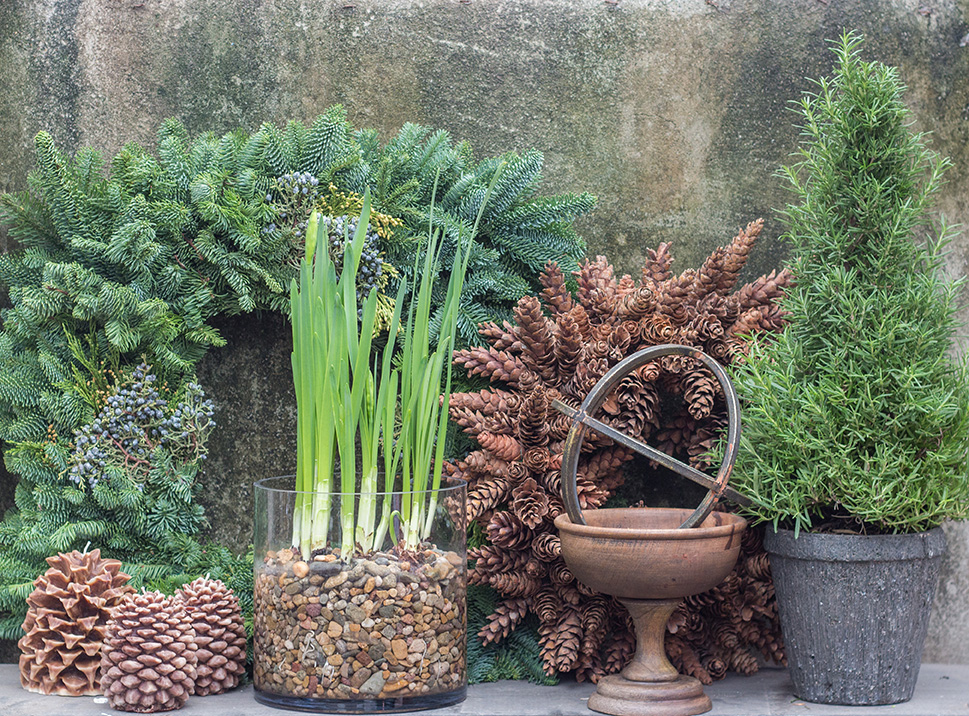 Returning to the beginnings of Christmas celebrations, this is the direction for my own personal decorating style this year. I want to keep focused on varied natural green wreaths, a small collection of cypress trees and cuttings from my own garden. There are so many elements outside, and when you bring them indoors, it elevates their importance. Potted topiaries, small statues and antiqued pots give a sense of natural history to this decorating style.
On your next visit to Roger's, be sure to stroll through the Gallery and Garden Rooms, as well as exploring the outdoor gardens to find even more inspiration for your own holiday decorations. Build upon your own collections, and be excited to start new ones for future generations to enjoy.