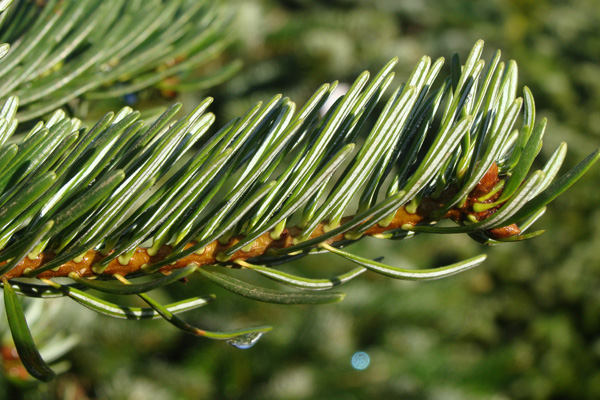 The key to maintaining your living Christmas tree throughout the holiday season is to give it the proper care. Maintaining a high moisture level in the tree is the single most important factor in reducing needle loss and keeping the tree fresh.
Below are some sure ways to make your Christmas tree last through the holidays! With good care, a Christmas tree can easily stay fresh for a month or even longer.
At home, place the base of the tree in water as soon as possible. A cut tree will absorb a large amount of water, particularly during the first week, so replenish the water daily.

Make sure that the level of water does not drop below the base of the tree.

Apply the Tree Preservative "Keeps-It Green" to prolong freshness. Use one oz per one gallon of water. Do not over-apply.

Keep your tree away from major sources of heat (fireplaces, heaters, heat vents, and direct sunlight).

Cover the floor where the tree stand will be placed in a plastic cover. A tree skirt is beneficial to protect your floor from any water that leaks or splashes out of the basin.

Enjoy the fresh fragrance it brings to your home or office!