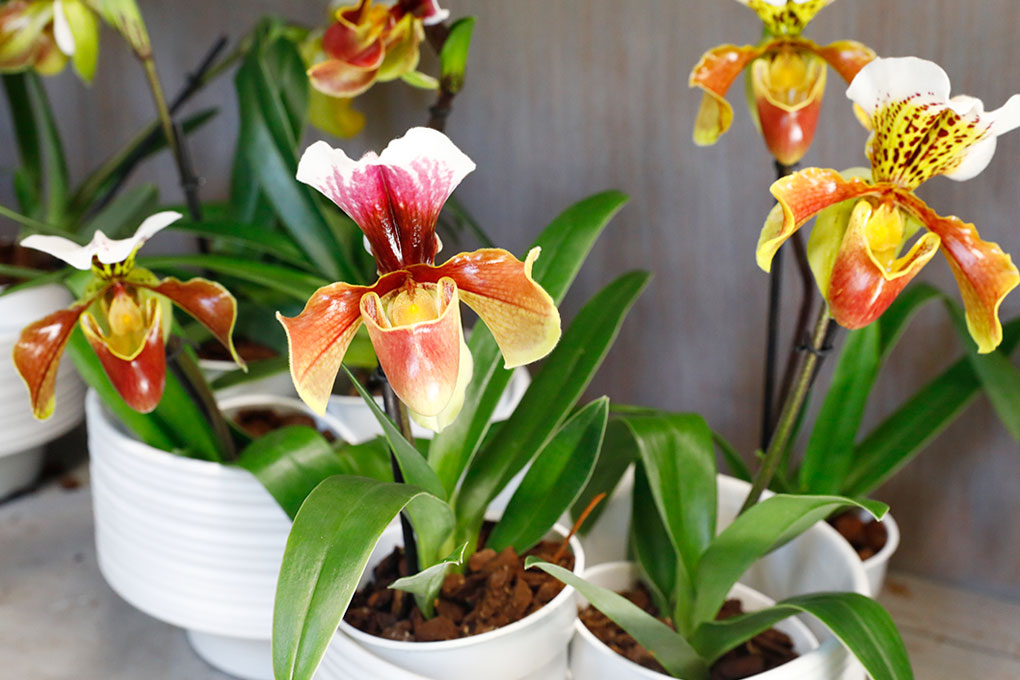 Designing Your Home with Orchids • 4 Favorite Orchid Varieties
Make a statement in your home with beautiful orchids from our house plant nursery for every occasion. Don't forget to grab one of our modern indoor planters to personalize your plant!
Oncidiums offer a tall and showy bloom spike. This cheery yellow display is a great way to bring spring into your home. We've paired it with a Maranta 'Lemon Lime' plant. The deep green leaves contrast beautifully with the delicate yellow flowers. Ideal for entryways and foyers.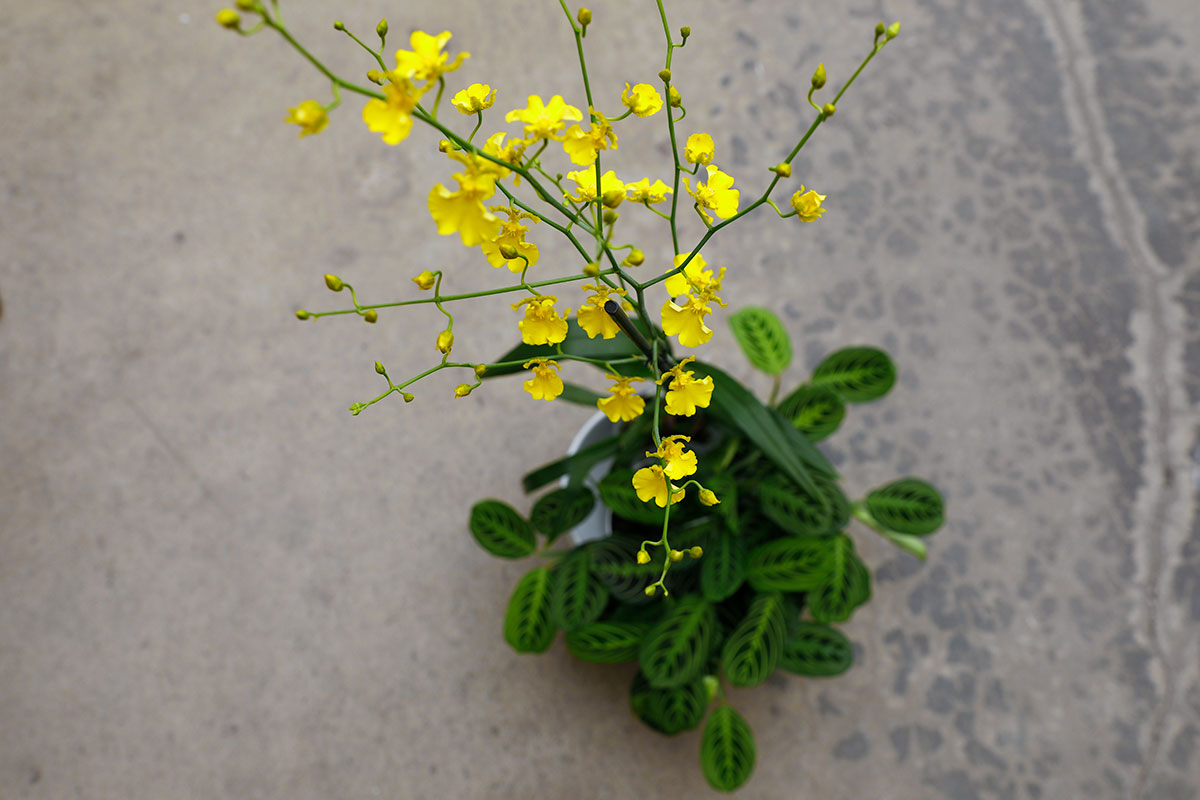 Complex Paphiopedilums 'Lady Slippers'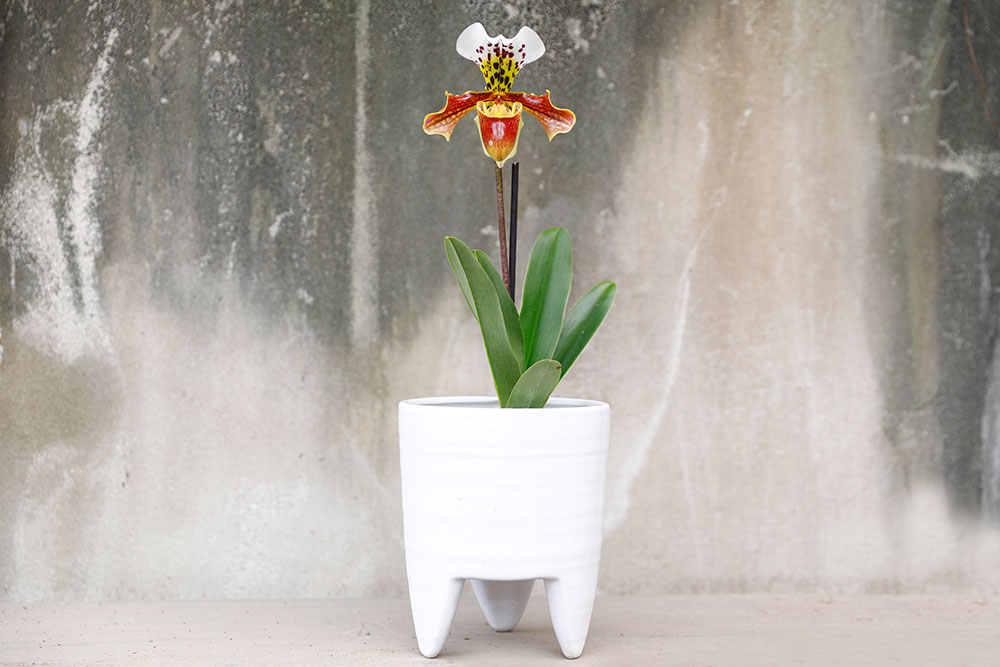 Lady Slippers are sure to intrigue guests with their delicate but impactful blooms. Perfect addition to a coffee table or nightstand. We've chosen a simple white pot to showcase this intricately beautiful flower.
Phaleonopsis, or Moth Orchids, come in such a wide range of colors and sizes which makes them a versatile design option. Prized for their long bloom life and easy care, they are a favorite in our Original Design creations. We've chosen this grouping of three coordinating containers to show off these orchids. Groupings are perfect for creating strong interest and visual layers to a space.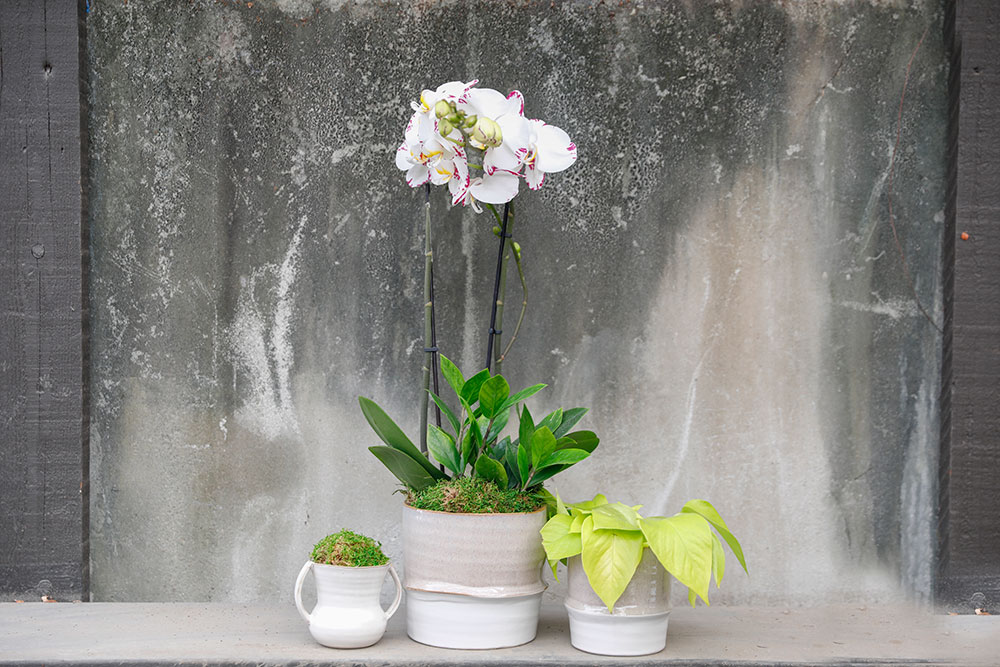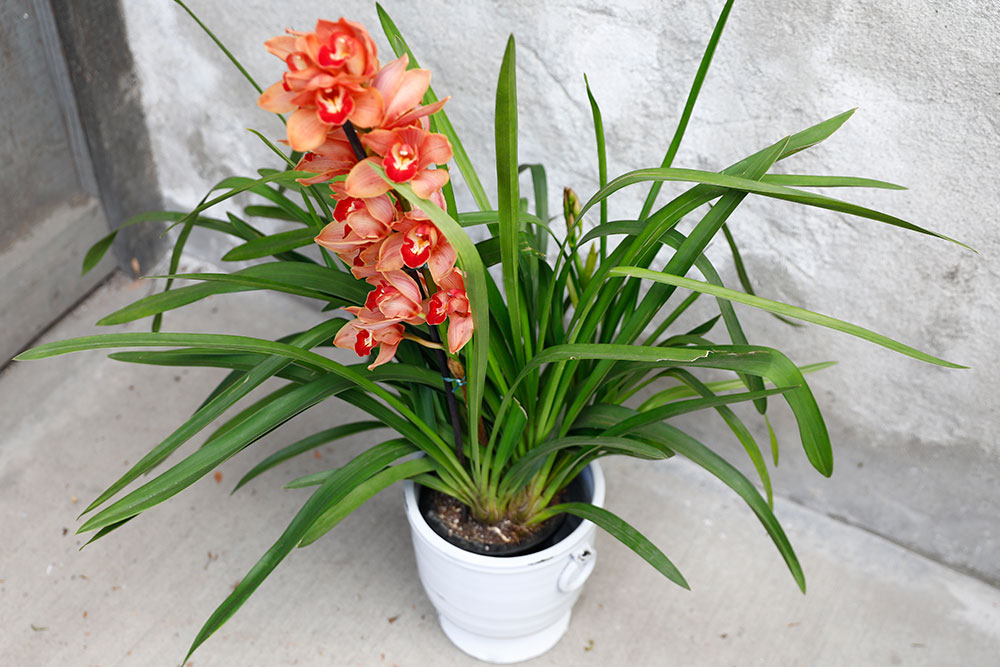 Cymbidiums are a great accent to your patio, outdoor space, or entryway. If the Oncidium bloom wasn't showy enough, this is sure to please! Wide range of colors are available to Cymbidiums fair well outside as they enjoy cool night temperatures. Also great after flowering as they have such lush greenery.