Bountiful Blue Blueberry
An award winning variety with the bluest foliage of all! Pink-blushed flowers produce a big crop of large, sweet, juicy berries on a compact, mounded shrub. Perfect for hedging or planting in large tubs. Self-fertile, though planting another variety may yield a more prolific harvest. Needs only 150-200 winter chill hours, making it perfect for Southern California.
Little Miss Figgy Dwarf Fig
This easy to grow, incredible miniature Fig will dazzle you with its deeply lobed, blue-green leaves and delicious, dark purple fruits. The fruits are perfect for using in baking, salads or eating right off the tree. They are also high in antioxidants, fiber, iron, magnesium, calcium and potassium. Mature plants reach 4 to 6 feet tall and 3 to 4 feet wide. Perfect for small landscapes and containers.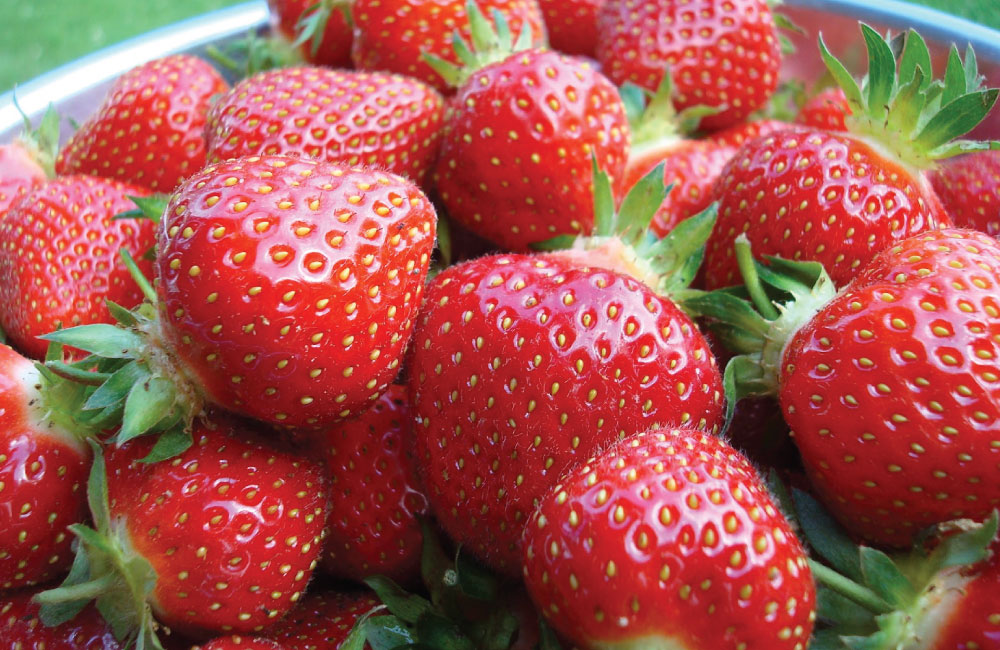 Seascape Strawberry
Your family can enjoy these large, delicious bright red strawberries in spring, summer and fall–three seasons of sweetness. This new day-neutral strawberry starts fruiting about 3 months from planting, regardless of when you plant it. The hard-working plants produce a plentitude of sweet, juicy berries. Heat-tolerant, and remarkably disease resistant.