The foundation for this garden is inspired by a photograph I saw long ago of the garden of famed fashion designer and lifestyle expert, Carolyne Roehm. She had placed blue and white porcelain cache pots filled with boxwoods throughout her garden. That image has never left me. For the Blue and White display garden, I wanted to capture that feeling, but incorporate the idea into a blooming garden.
Creative Director – Eric Cortina
Ready to get started? Receive a 20% discount on the plants and products related to the entire garden. See sales associate for more details.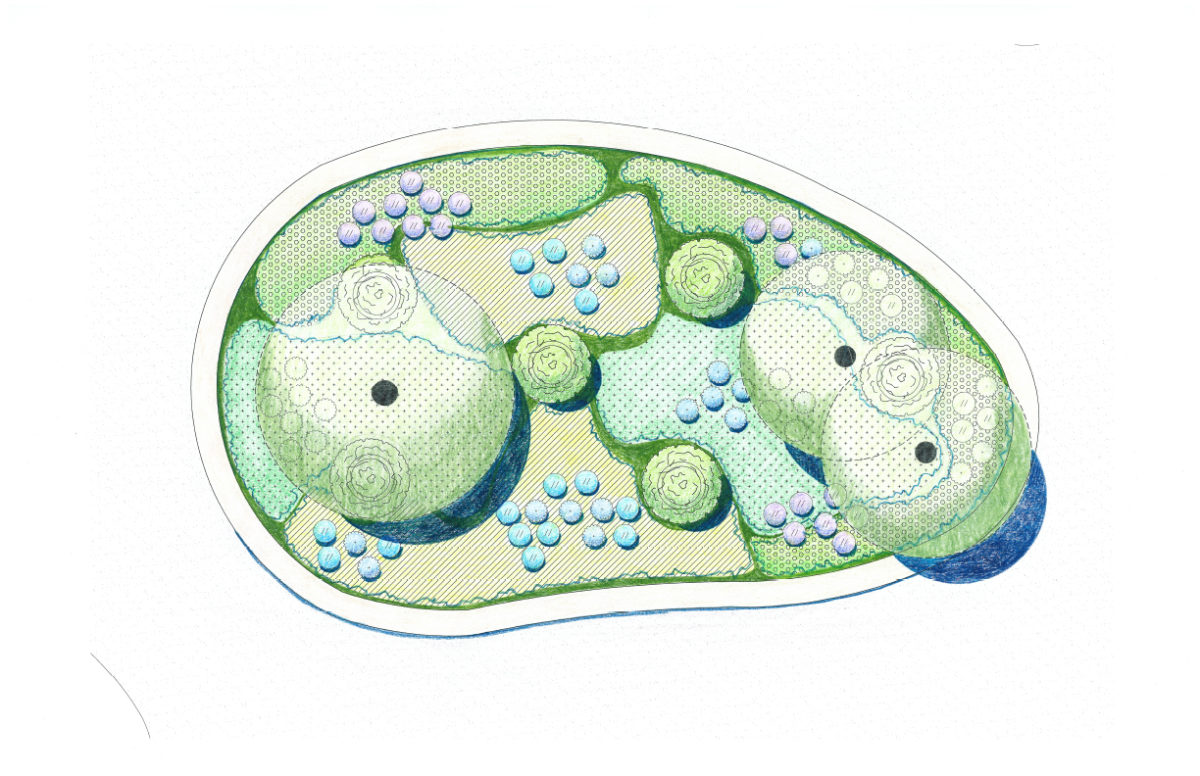 Cerstuium (Snow in Summer)

English Primrose (Primula polyantha)
Feijoa sellowiana (Pineapple guava)

Lavendula (Lavender) 'Provence'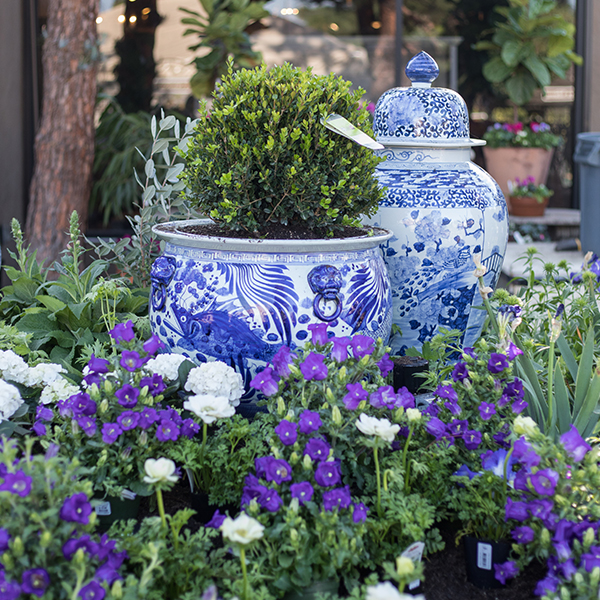 1. Choose design pieces considering theme & impact. A few large pieces create drama, with smaller ones carrying the theme.
2. Determine the sun values of your area and choose plants, following a color theme, that are suited for it. (Our area has different values from morning to late afternoon and is planted accordingly.)
3. Place sculptural pieces first and make sure they are level.
4. Group color with large swaths, creating impact.
5. Deadhead almost daily and maintain/refresh regularly. * This is important for keeping the look pristine.