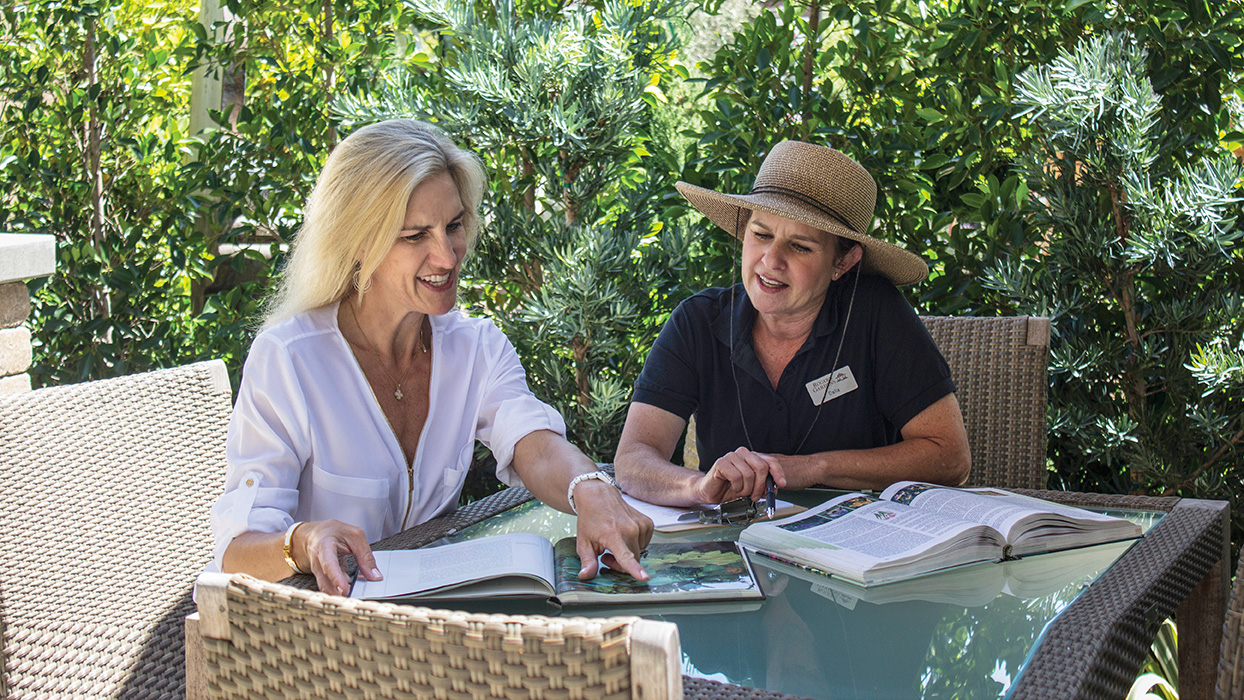 Outdoor Garden Consultation
*Consultations are Temporarily Suspended
Consult with an expert horticulturist in-home or or for an hour at our outdoor garden store. Consultation includes: garden & plant advice, water conservation strategies, vegetable & fruit gardening, soil and nutrition needs, seasonal suggestions, and problem solving.
In-home consultations are a great way for us to provide high quality advice. The ability to see the garden, the soil, the irrigation, the sunlight and the plants firsthand is very helpful. Do be aware, that this is not a professional design service. We can provide ideas during a consultation, but a professional design is a much more time-consuming and thoughtful investment.
Garden & Plant Advice
Water Conservation Strategies
Problem Solving
Soil & Nutrition Needs
Seasonal Suggestions
Vegetable & Fruit Gardening
Consultation Fee & Credits
In Home Consultation fee is $250* TEMPORARILY SUSPENDED – Up to 15 minutes of travel each way is included for all in-home visits. A $10 fee applies to outlying areas.
In-Home Consultation Credit – Receive a 20% discount, for a one-hour in-home consultation, towards your next purchase of gardening products within 30 days of the consultation.
*In Home Consultations are available for one-hour within Orange County only. Consultations are for information and advice only.
In-Store Consultation fee is $125 – AVAILABLE NOW
For complete landscape design, installation or maintenance services please contact, Roger's Gardens Landscaping.