Green is a vibrant color that symbolizes renewal and growth. It is the color you see the most in our natural environment and is associated with the spring season when everything comes to life. Its meaning is balance, calm and harmony, so it is a great color to have around when you are trying to reinvent yourself. It is one of the reasons we feel so great when we are out in the open, so why not incorporate this color into our interiors?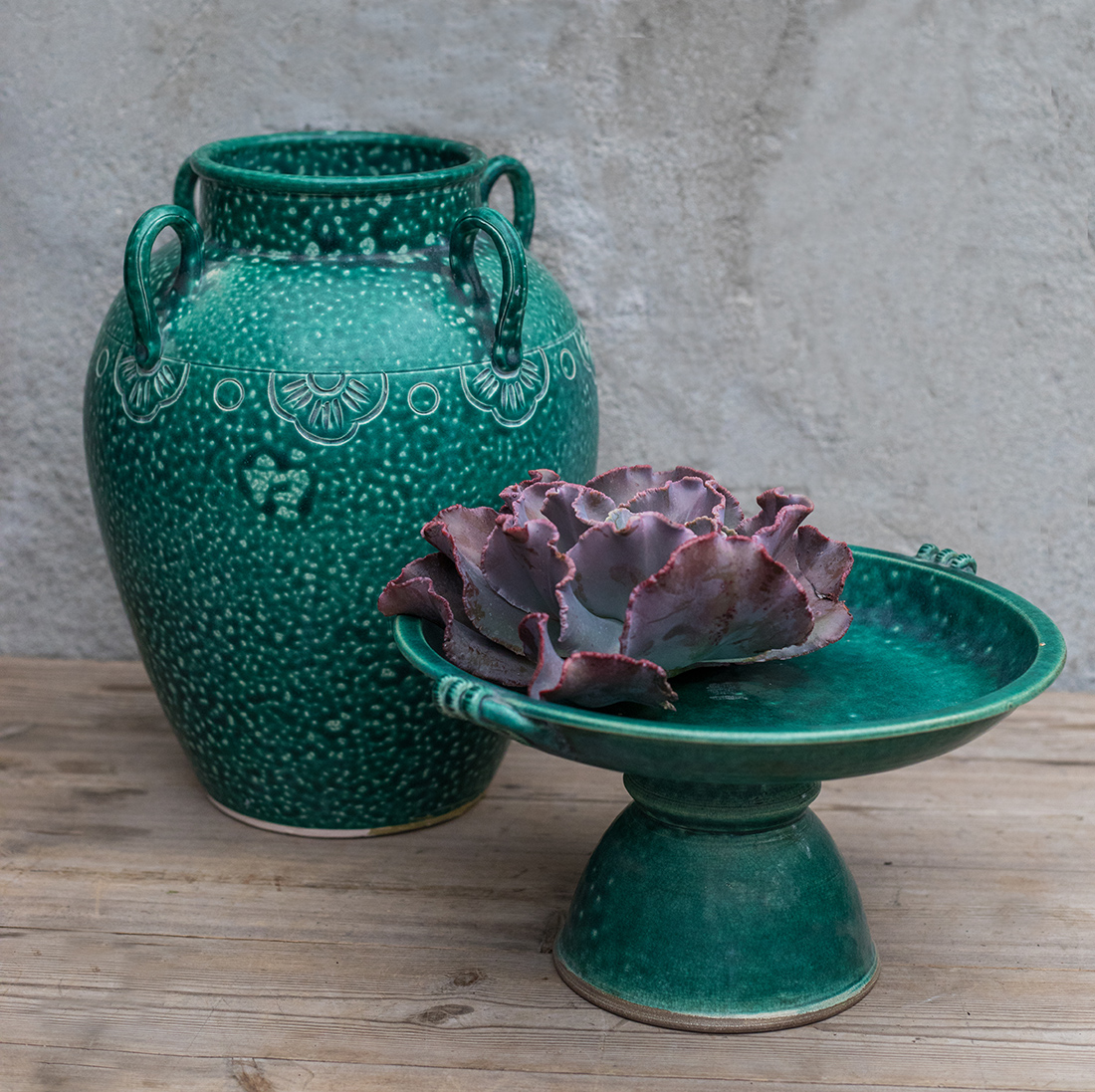 Chinese Green Jars and Platters
These unique pieces look as though they are ancient antiques from faraway lands. Give your interiors a traveled appearance with these luxury decor accents.