The season for entertaining is here. Whether you're throwing a big bash or hosting an intimate dinner, you'll want your home to be beautiful, organized and ready for sharing a memorable time with family and friends. A few tips and some table inspiration will hopefully send you on your way to spread the joy without the stress this holiday season.
Start by sending out invitations with plenty of time for a response. Hand-written or digital, make the occasion sound special.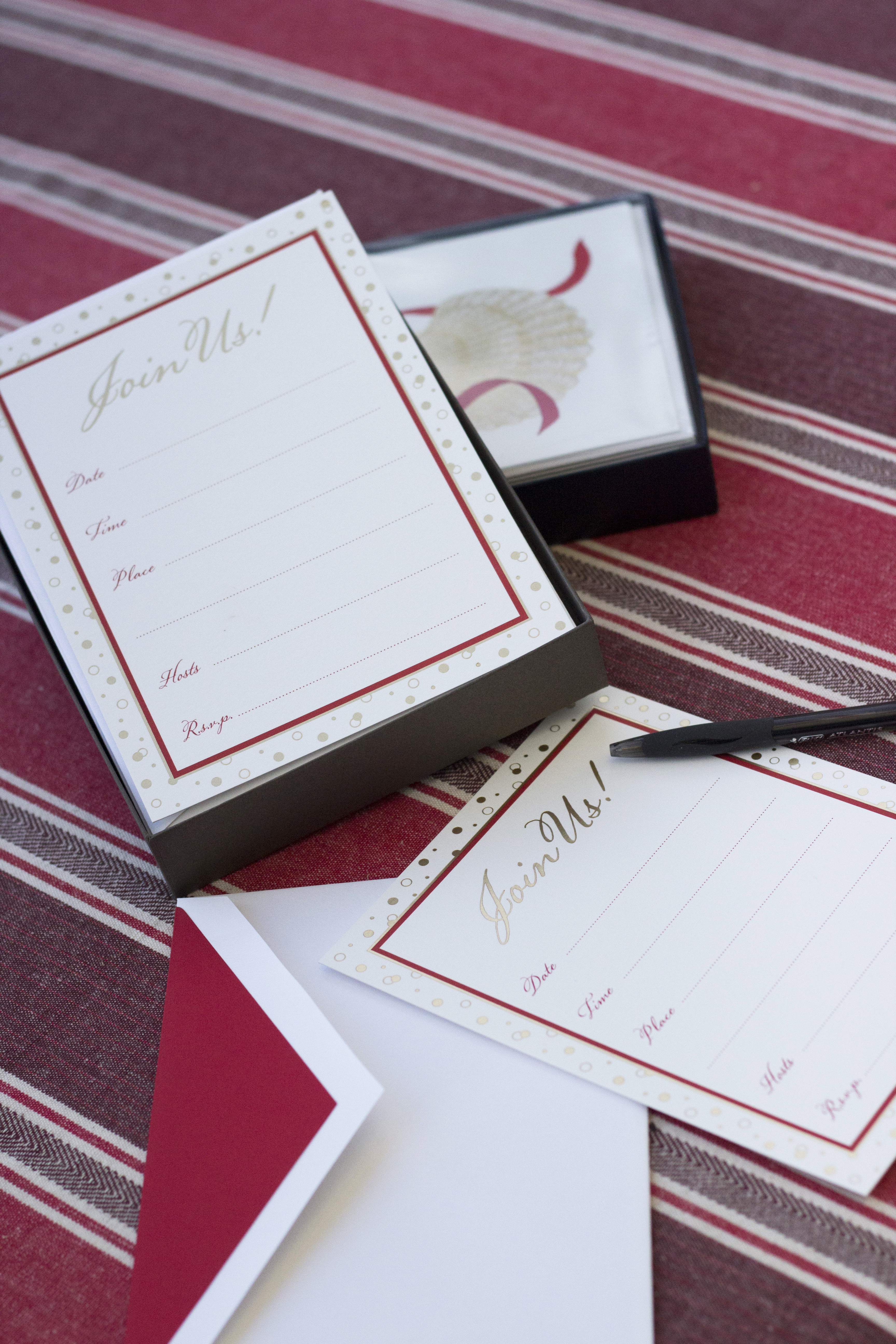 Set up a drinks station so guests can help themselves and stay out of kitchen chaos. Choose a location for the bar that's central to the party but out of the way. A sofa console, an entry table or a desk converted to bar duty are good choices. Arrange bottles and glasses on trays to keep things neat. Set out cocktail books for inspiration. Choose an outgoing friend to bartend while you put the finishing touches on dinner.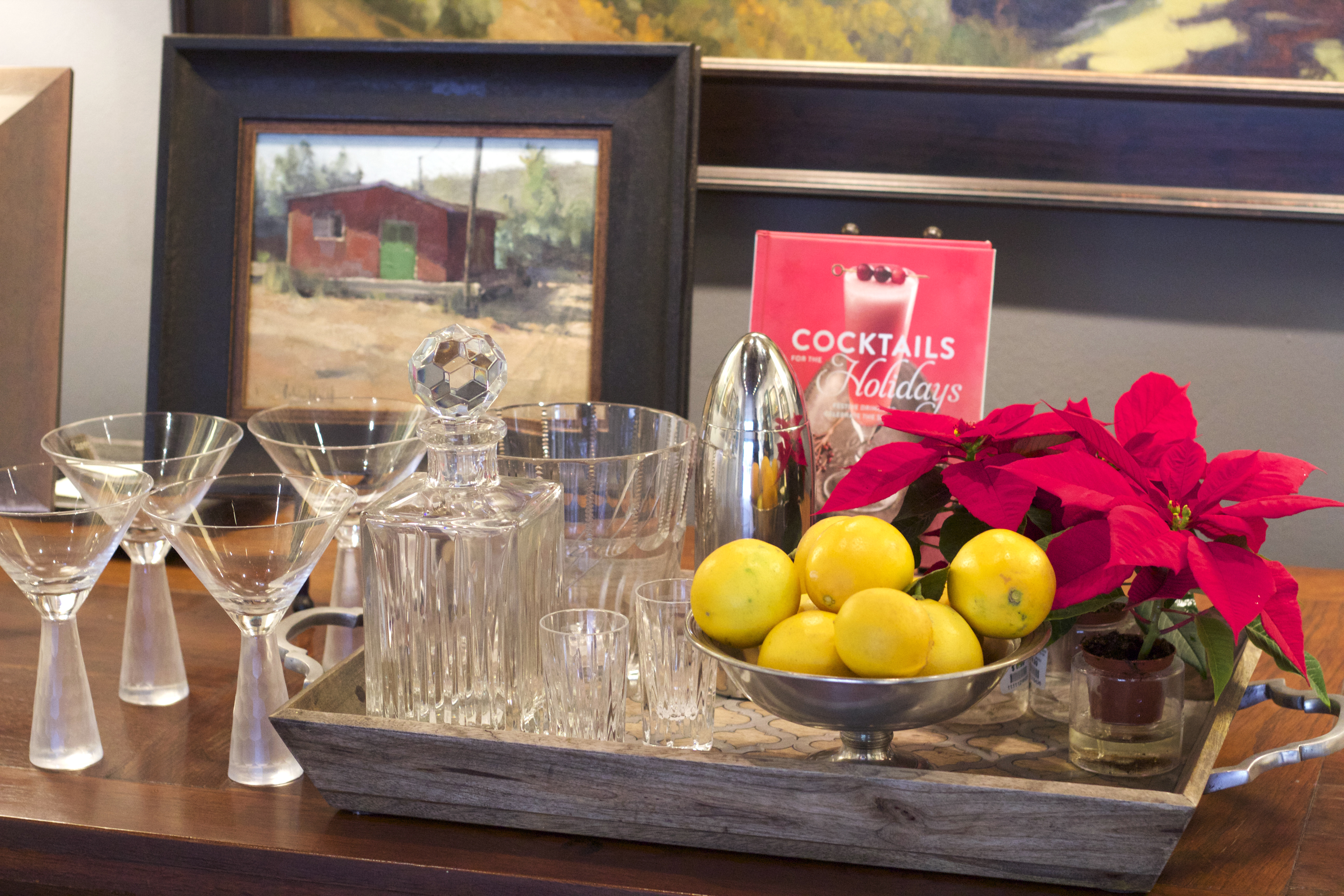 Have a soup party! What could be easier than making a big pot of homemade minestrone soup? It happily simmers for hours on the stove while you finish trimming the tree. Add some crusty bread and cheese and you have dinner. Find some Netflix Christmas movies and you have the recipe for easy entertaining. Pass a plate of shortbread for a sweet after dinner treat.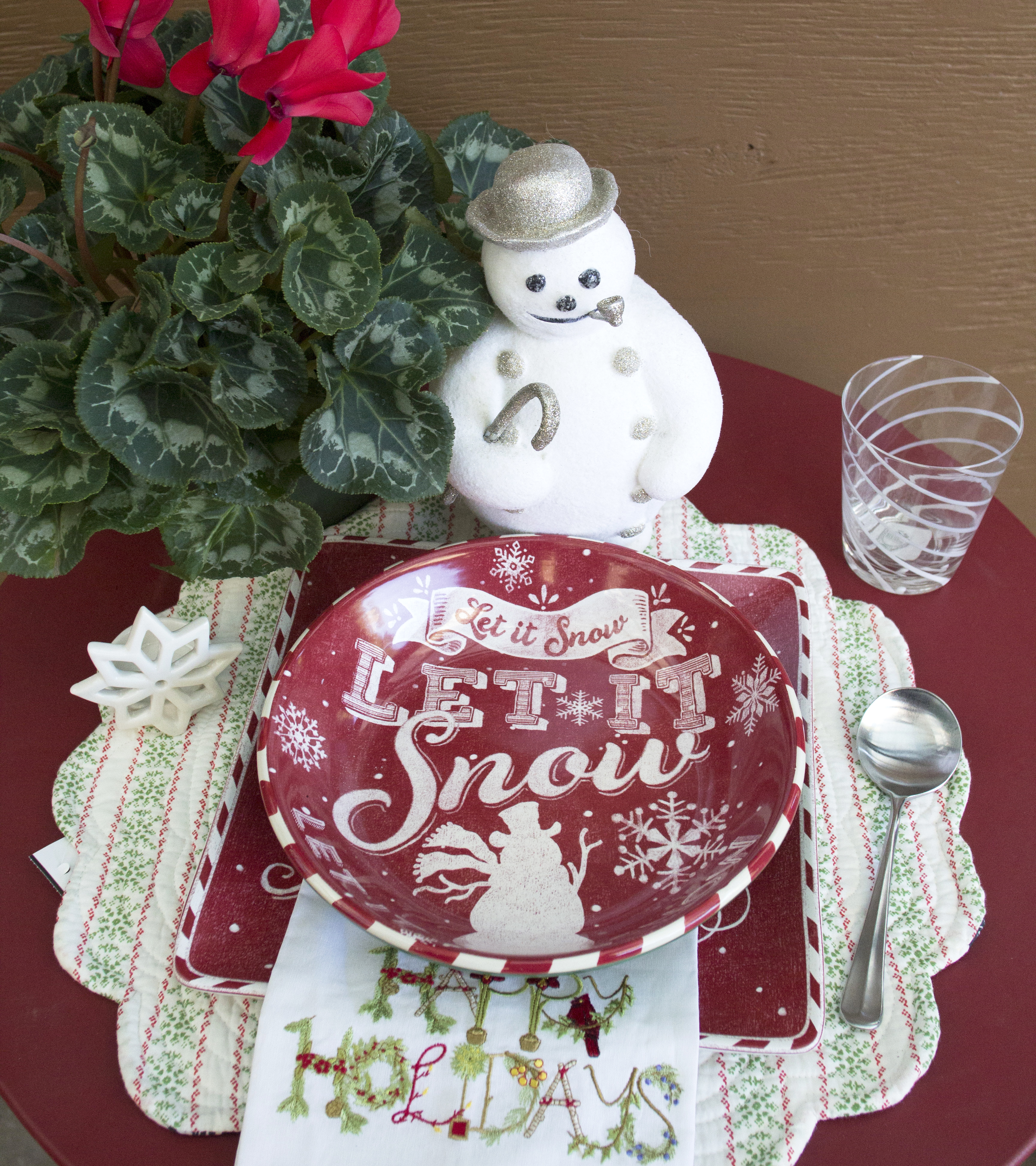 If you're a morning person plan a brunch. A pitcher of bloody marys and pots of strong coffee will start you off. Mix up a fruit salad for something refreshing. Bake several quiches a day ahead or assemble a sausage and egg frittata the night before that can be popped in the oven while you mingle with guests and accept compliments on your holiday décor. Place an ornament tied up with greenery on each plate as a take away memory of the day.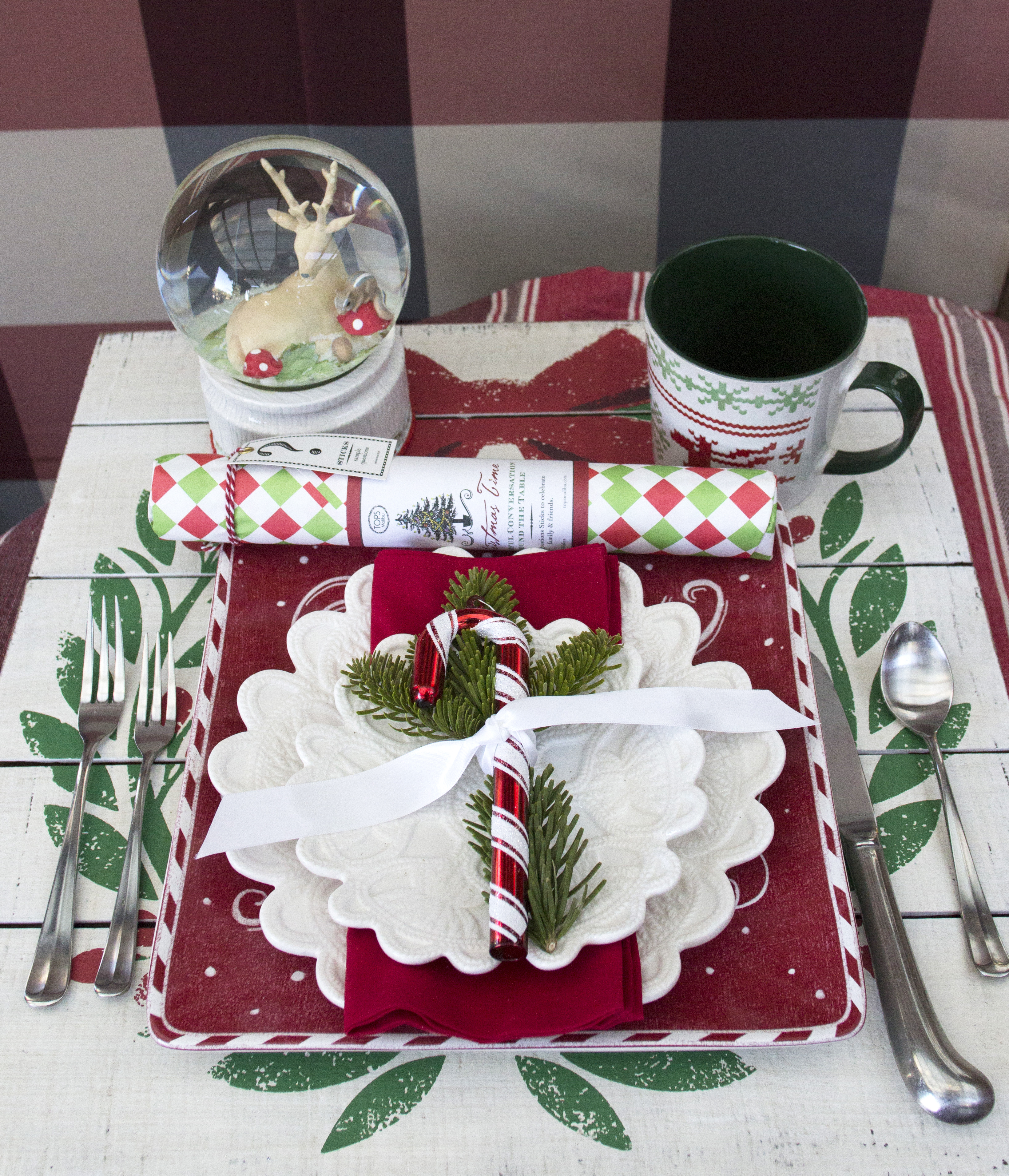 Host a tree trimming party. Create a green and white table top with nature in mind as you invite guests to add an ornament to your fresh cut tree. A wood gift tag acts as a place card to help guests find a seat. Keep your menu simple to feed a crowd. Consider penne with pesto sauce and butter lettuce salad with marinated artichokes.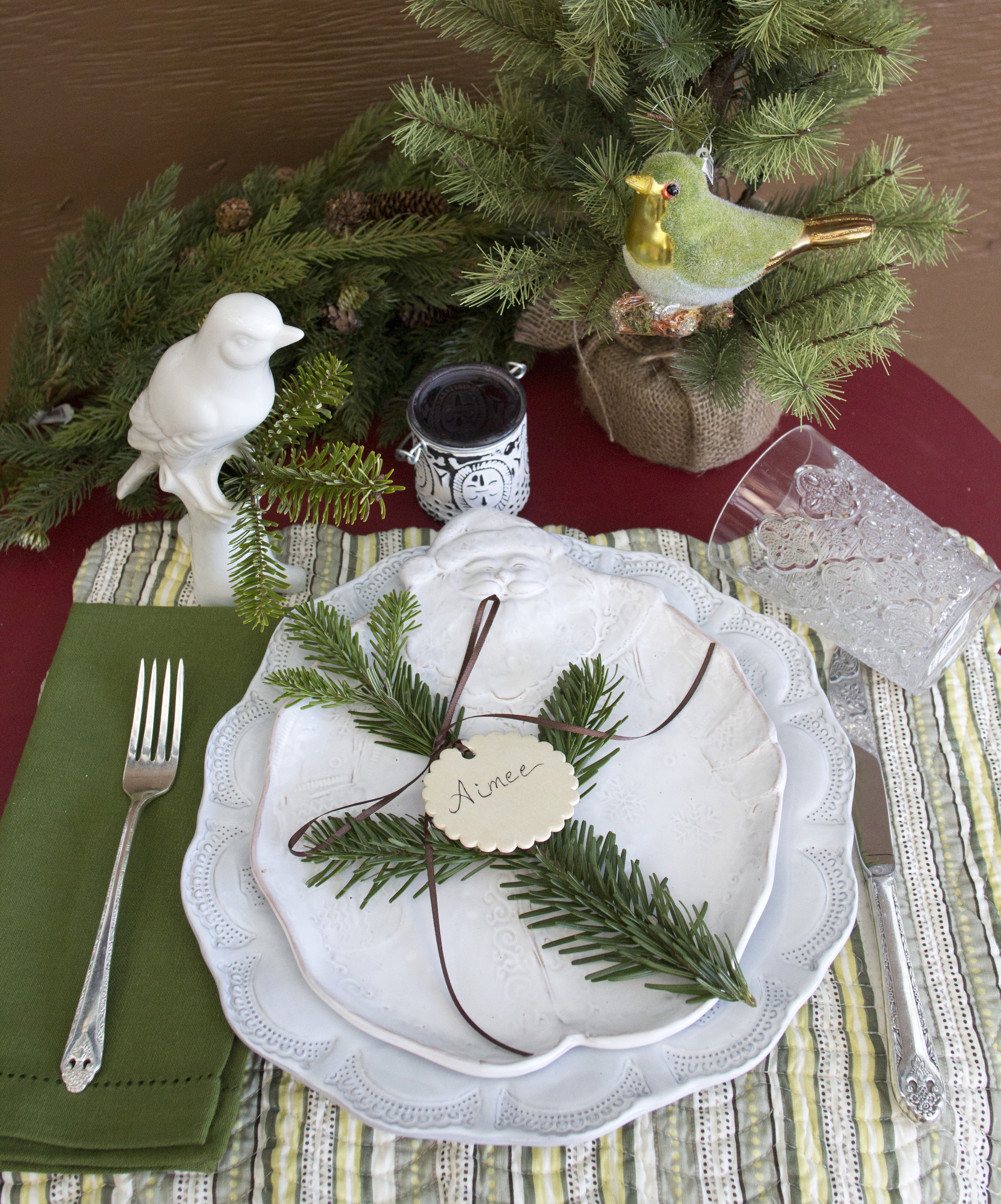 These cheerfully painted holiday dishes by Vietri are perfect for a family pizza night. Spread the merriment and let everyone create their own signature pie. Set out an assortment of toppings and let the fun begin!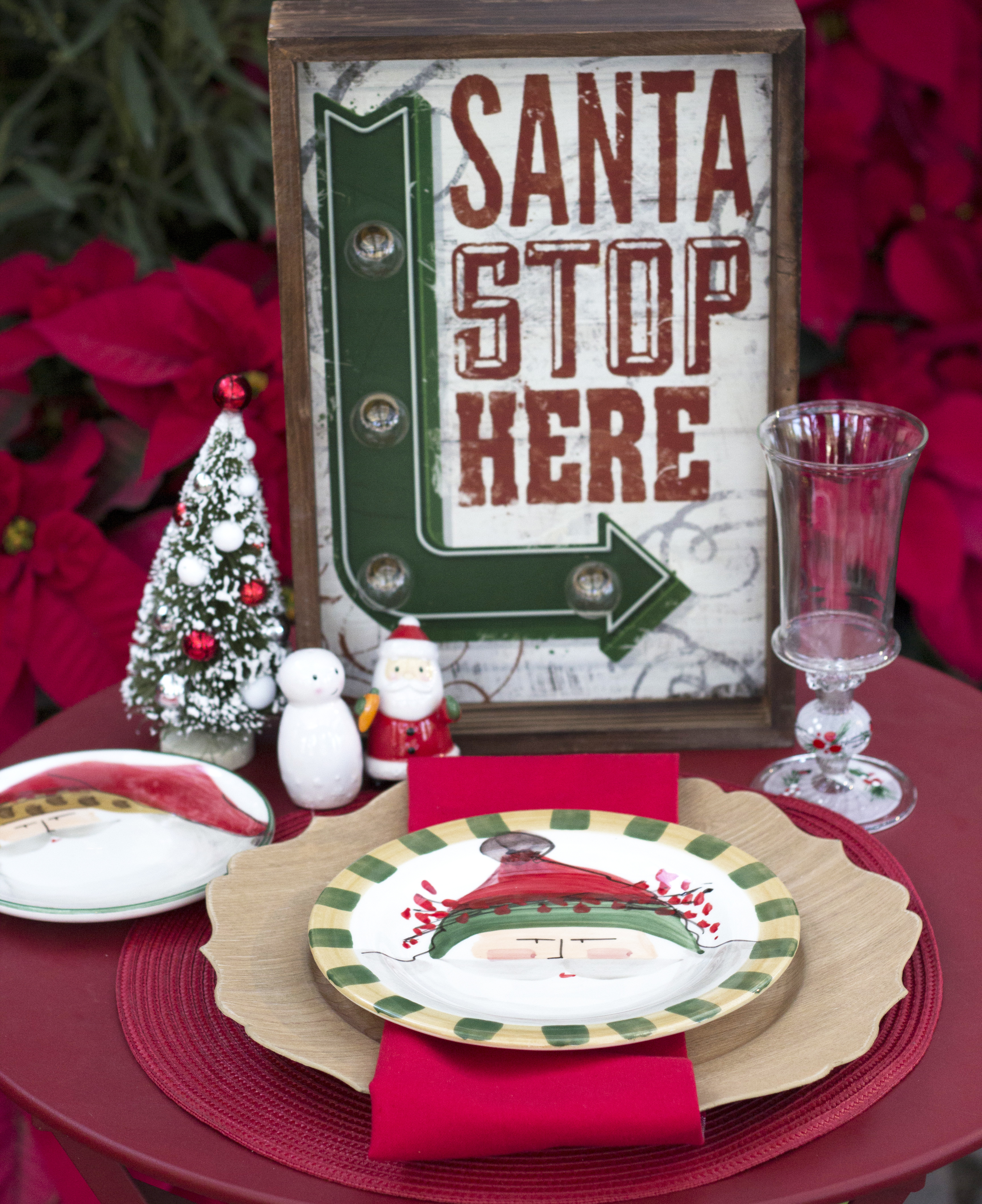 Plan a romantic dinner in front of the Christmas tree for just the two of you. Tartan is festive and traditional and grounds the modern graphic design of Mitchell Black china. This table calls for Grandma's silver and cut crystal. A spray of flowers is an elegant touch. Serve rack of lamb with risotto and haricot vert. End the meal with almond panna cotta topped with a few raspberries. This relaxed evening will become a cherished memory amid the bustle of holiday activities.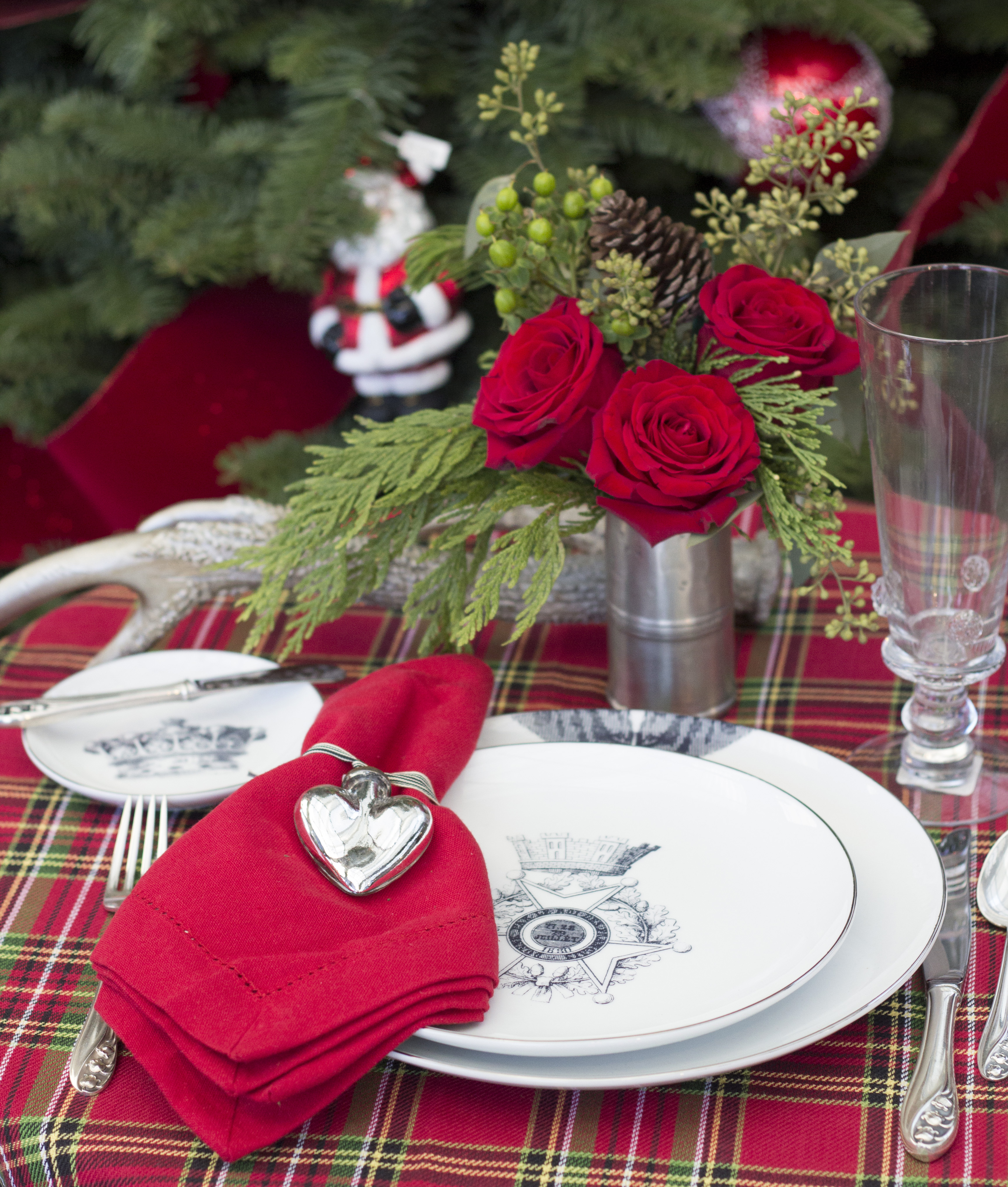 Invite a few friends to a coastal inspired Christmas Eve dinner. Shell trees decorate the table and sea creatures punctuate place settings. Silvery place mats shimmer like water and napkins are clasped in seashell rings. A stunning coral inspired frame is a beautiful gift that holds the night's menu at each place. An all seafood dinner echoes the ambience of the table to create a festive evening. Open a few gifts before heading out to a late night church service to celebrate the glory of the season.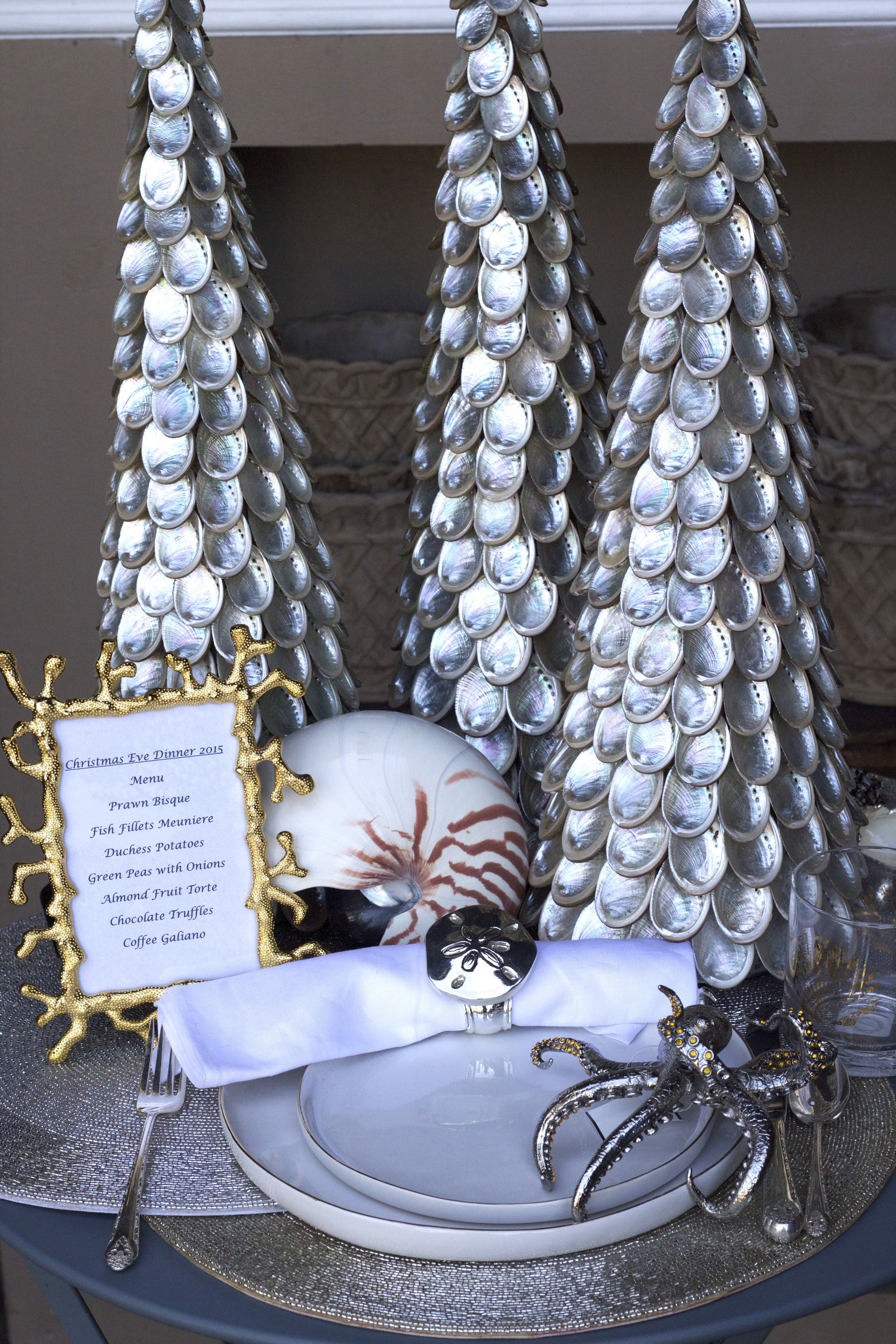 I hope I sparked your imagination for festive entertaining. Remember to keep it stress free by doing as much as possible ahead of time.   Put your own personality on your table with treasured heirlooms and your own collections. Take some time to arrange flowers and light candles. Gather up your family and friends, cook a great meal, set a welcoming table, make some memories and spread the joy this holiday season.