I don't want to worry you but as I write this there are three shopping weeks left until Christmas. I wouldn't have thought about it really but this morning it dawned on me, I'm running out of time! I had to look at the calendar and count the days, twice… I mean, I was just buying Easter Eggs! Fast forward seven months and I am now faced with the reality that I have not bought a single Christmas present. Wait, I did buy that fuzzy purse at the craft fair for my sister-in-law in August? If I used it a couple times does that still count as a gift?
There are people who shop for Christmas gifts all-year long and have their entire list finished by September. I like to think of these people… as no one I have ever met. I'm sure they exist, I just don't know them. Then there are people who shop after work on Christmas Eve. I fall somewhere in the middle.
To prove it, I walked my jolly self up to the Gallery, list in hand and started some serious gifting. Every nook and corner in Roger's Gardens is packed with magical goodies but I was determined to focus on gifts for OTHERS. Here are just a few of my picks for the lovely people on my Christmas List.
I like to begin at the beginning. As you walk into the main entrance of the Gallery there is a nook of beautiful books to the right. As an English major in college with a Master's Degree in Journalism, I am always on the lookout for a good read and Roger's Garden's stock volumes of wonderfully original titles and even some local authors.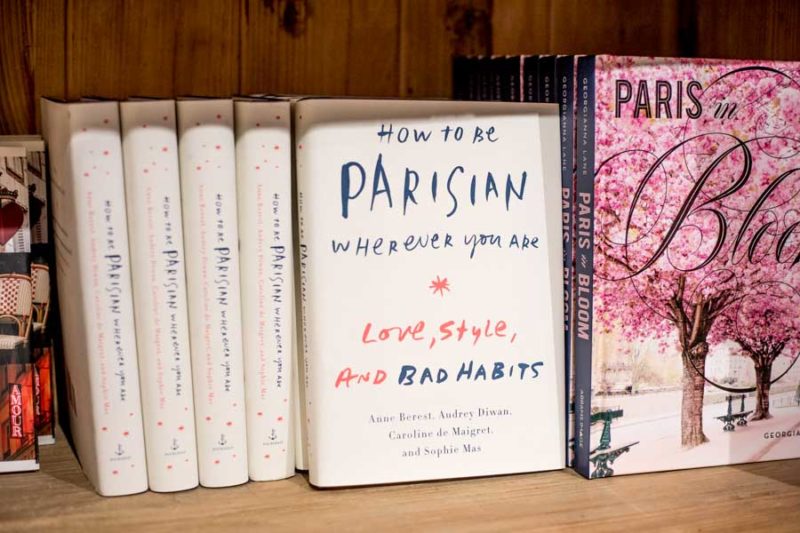 Although there are a lot of choices, here are a few books I thought might make stocking stuffers. A good friend just came back from Paris, so I thought she might find 'How to be Parisian Wherever You Are,' by Ann Berest et al funny and a small bit nostalgic for her. I hope she likes it. Another friendly little book I like to give when I can find it is 'Life's Little Instruction Book,' by H. Jackson Brown Jr. This is a classic, funny, good-hearted collection of advice and sage bits of wisdom that makes a great gift for Christmas and anytime, really. I think we can all use a bit of advice from time to time.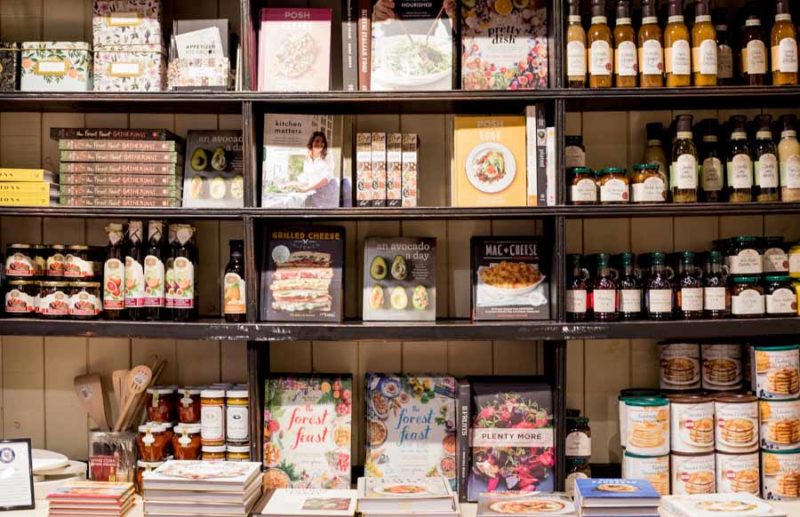 Cook books are a weakness for me, there I admitted it. Personally, I have over one hundred. So, I like to buy them for people I love. I chose two great books for a couple folks who like to eat healthy. I thought it would also be a great gift as New Year health Resolutions are right around the corner. First, 'A Modern Way to Eat,' by Anna Jones looks to be the answer to delicious vegetarian. It's a simple and beautiful book with easy recipes to increase your veggie repertoire. Equally as beautiful, 'The Pretty Dish,' by Jessica Merchant does exactly what it says on the tin, shows us how to add bright and fresh everyday dishes to our lives.
Next on my list, I have three brothers and they all golf. Before my dear dad died 'the boys' would golf in all points of the world. They are serious. As an example, at my wedding in Ireland they played nine holes in a rainstorm and returned to the hotel drenched but smiling, a few shots of Jameson may have had something to do with their happy disposition. Cut back to me shopping. I find these incredible recycled Golf Club Bottle Openers, Spalding – Top Flight. Such an original gift, amazing quality… I'm sure they'll bring back some memories for the boys.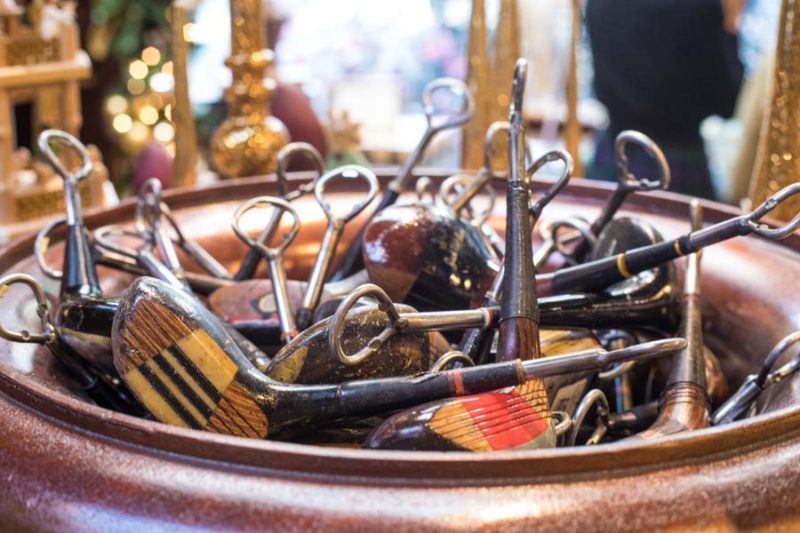 In addition, the Gallery also has an enormous collection of bar goodies to fit out any home tavern. From cut glass whiskey tumblers to perfectly fat red wine glasses, decanters and How-to cocktail books, Roger's has a premier selection.
My daughter is fourteen and her jewelry collection is a mess so I was happy to find these very cool Glass Agate Boxes. They are simple and velvet lined with lots of little nooks to hold all of her better things, and if she fails to use it, I'm close by!
It's chockers with girlie things in the Gallery this year. The women in my family outnumber men 5 to 1 so choosing a gift for them is easy as apple pie. The new middle room in the Gallery houses all things perfume. Soaps, creams, bath bombs… you name it, we have it. Of particular creamy rich, wonderfully smelling goodness is the Lollia brand of bath luxuries. With scents like White Tea and Honeysuckle or Sugared Pastille, Lollia is the perfect gift or stocking stuffer for all the lovely ladies on your list.
A personal favorite this year for me is the Girly Goodies zipped pouches by Katie Loxton of London. They come in the most delicious colors and their soft insides are perfect for carrying your precious jewels on that winter holiday.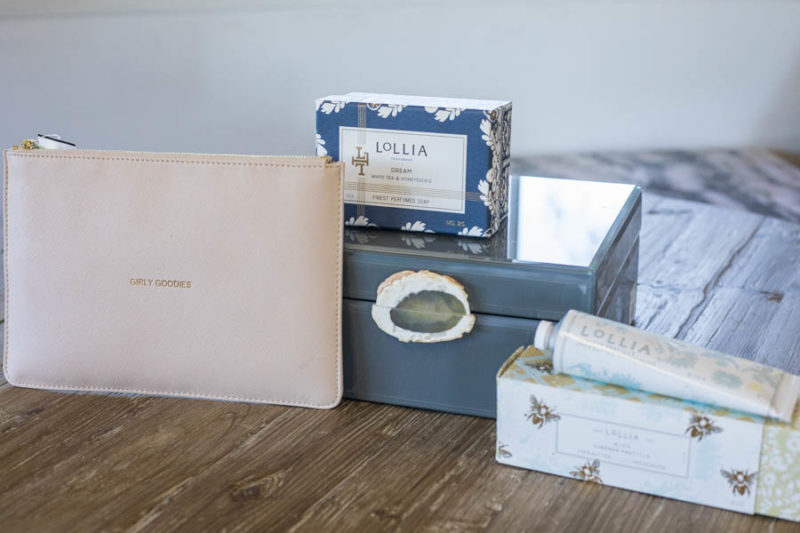 Last but certainly not least on my list of favorites is the Mova Collection of Spinning Globes. I am completely besotted with them. I think it's the simplicity of design that caught my eye and the delightful spinning action is eternal. It would sit proudly on a desk and makes a unique gift for that world traveler on your list. My husband and I travel a great deal, so I'm thinking this would look great on his desk.
Of course and lest I forget the Rogers Garden's Gift Card; for the person who loves to shop and find their own Christmas gift.