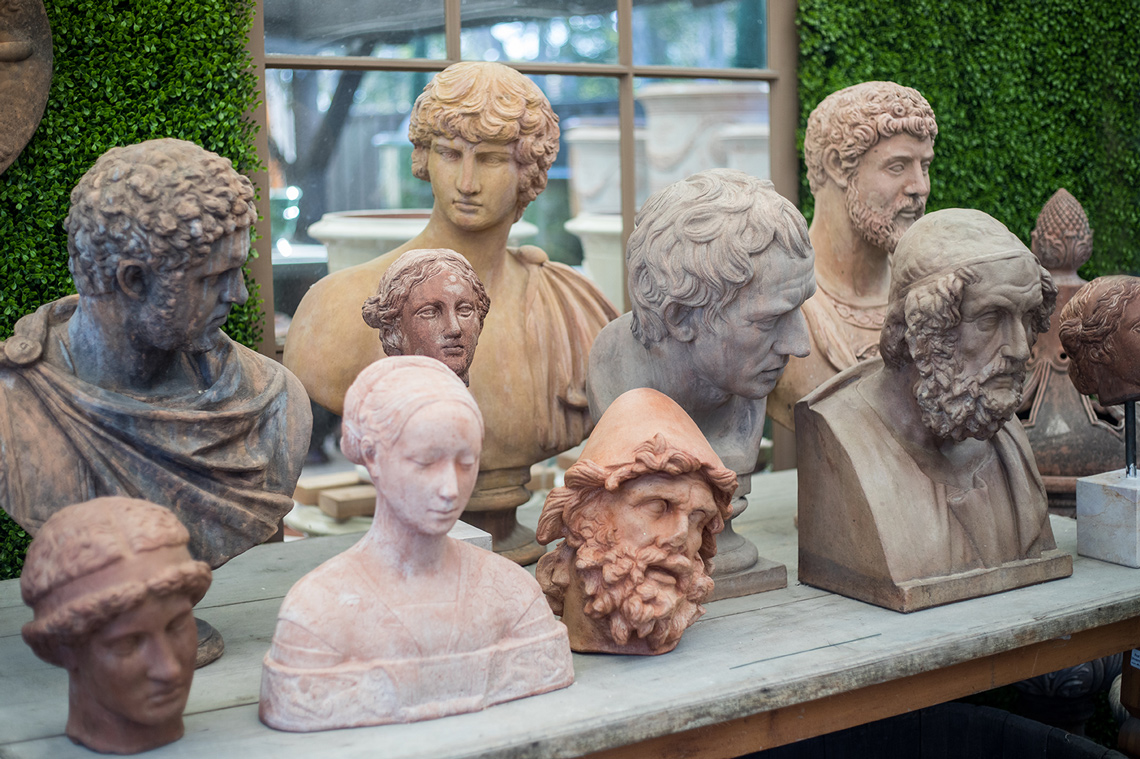 Our newest collection of Italian Garden Art is made from original, timeless XIX Century Piece molds. Our Buyers traveled to Italy where they met the Frilli family who specialize in the reproduction of original XIX Century Art.
Tuscan earth is taken and mixed with water, it is then worked into the mold and left to dry completely for a month. Each piece is then placed into a furnace for two days where it is fired in a two-step process.
Special orders are available. Due to the exclusivity of the art, please allow for a six-month lead time. This collection is made exclusively for Roger's Gardens. Shop online or visit us in-store to view our entire collection.