Jean's Dilly Dwarf Alberta Spruce (Picea glauca 'Jean's Dilly')
This extraordinary, Alberta-type selection bears the name of dwarf conifer pioneer Jean Iseli. Much smaller, denser and slower growing than other Alberta types, its short, fine needles display a distinctive twist during the growing season.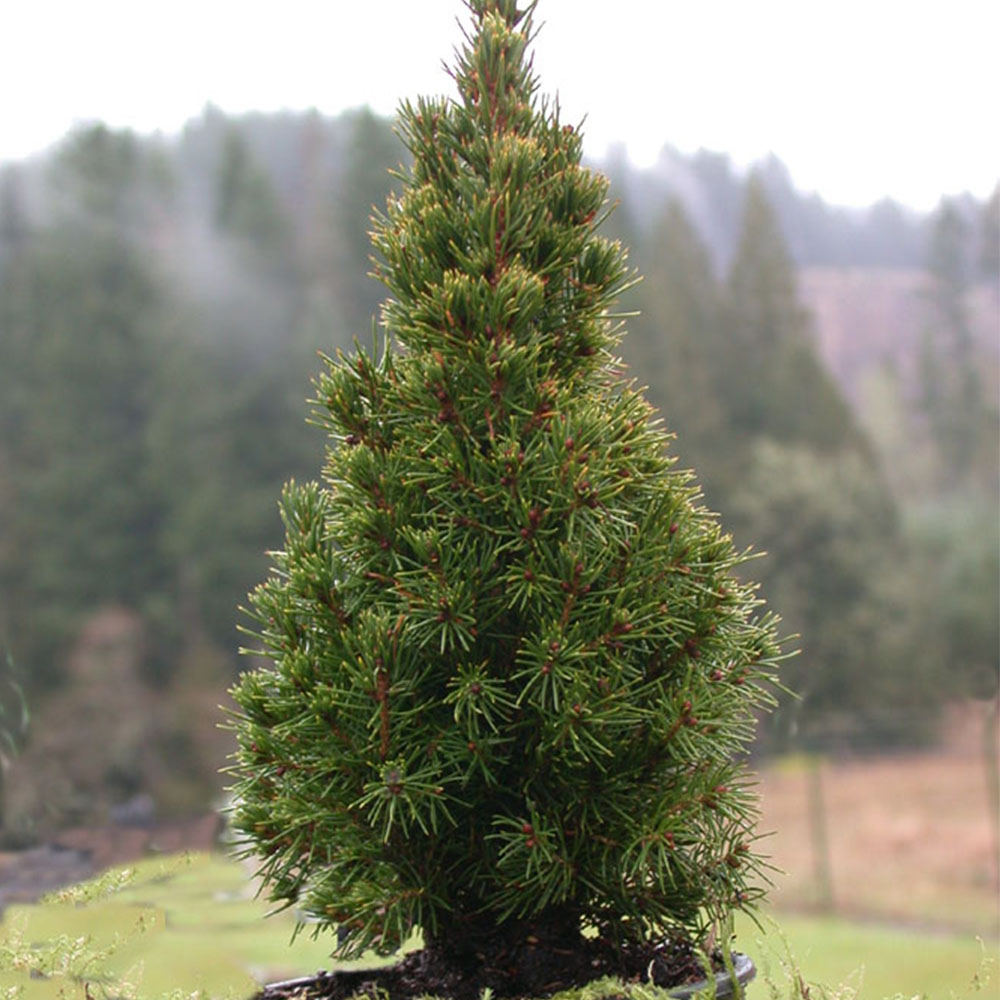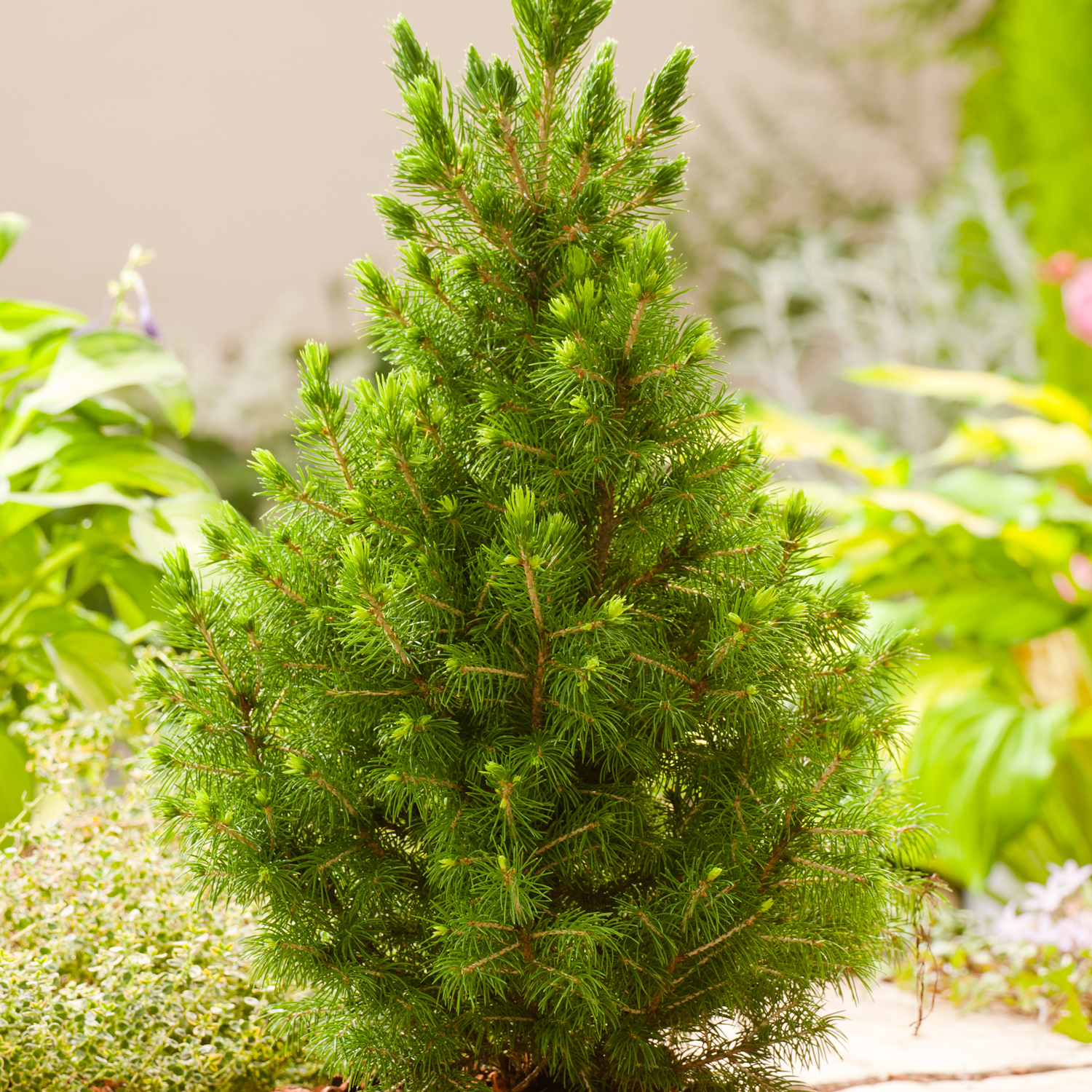 Dwarf Alberta Spruce (Picea glauca 'Conica')
A perfect cone-shaped dwarf conifer displaying dense green needles which are soft to the touch. Excellent as a miniature Christmas tree in natural form. Makes a formal statement in the garden.
Black Hills Spruce (Picea glauca 'Densata')
Highly desirable naturally symmetrical cone shape with a denser, more compact habit than the white spruce, making it very resistant to winter injury. New bright green foliage matures to blue-green.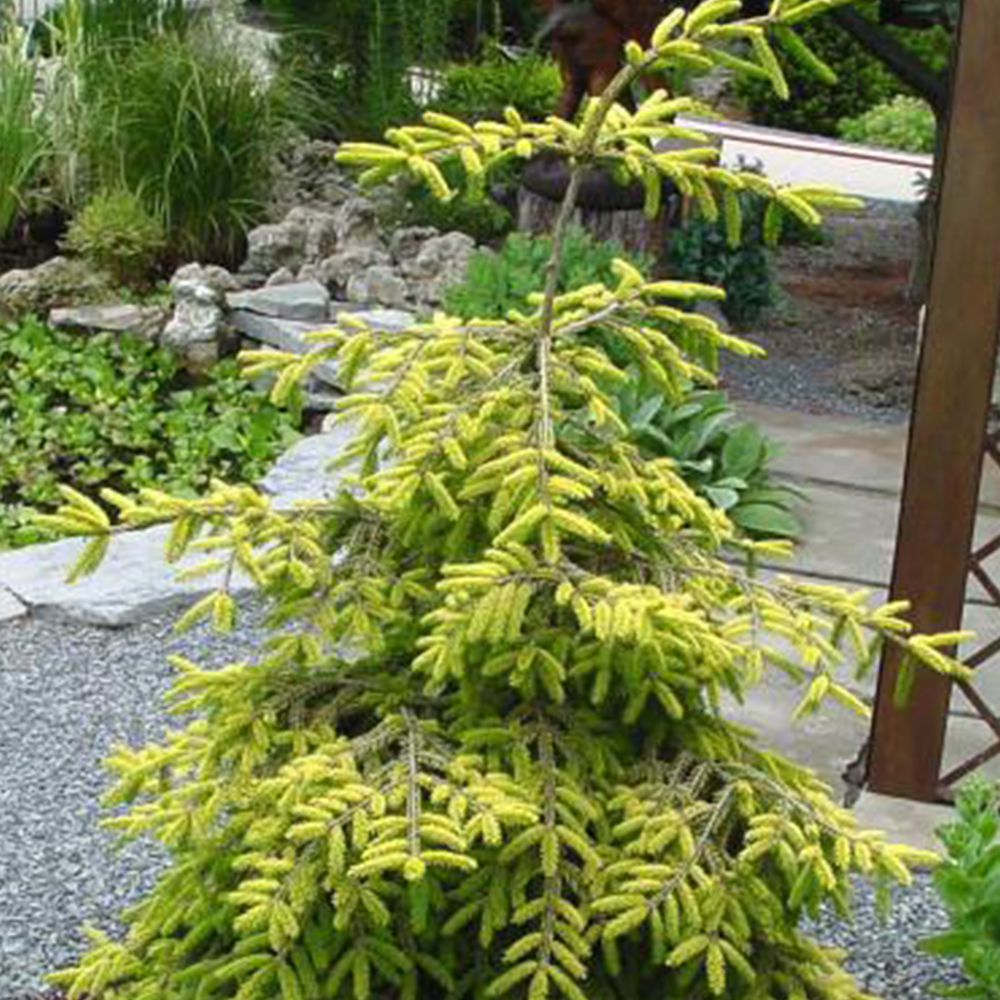 Skylands Oriental Spruce (Picea orientalis 'Skylands')
Bold, but not gaudy, the full, upright, Picea orientalis 'Skylands' is an excellent choice for adding bright, year-round color to a the garden. Its fine, spiky needles emerge electric yellow in spring and gradually soften to a rich gold that stands out against the dark green, interior foliage.
Hoop's Blue Spruce (Pica pungens 'Hoopsii')
Outstanding evergreen tree, generally considered the bluest form. New growth is especially bright blue. Pyramidal form that holds stiff horizontal branches with dense silvery-blue needles.
Fat Albert Colorado Blue Spruce (Picea pungens 'Fat Albert')
Superb evergreen conifer with rich blue coloring. Dense-branching, pyramidal form makes a wonderful living Christmas tree. An excellent landscape specimen.