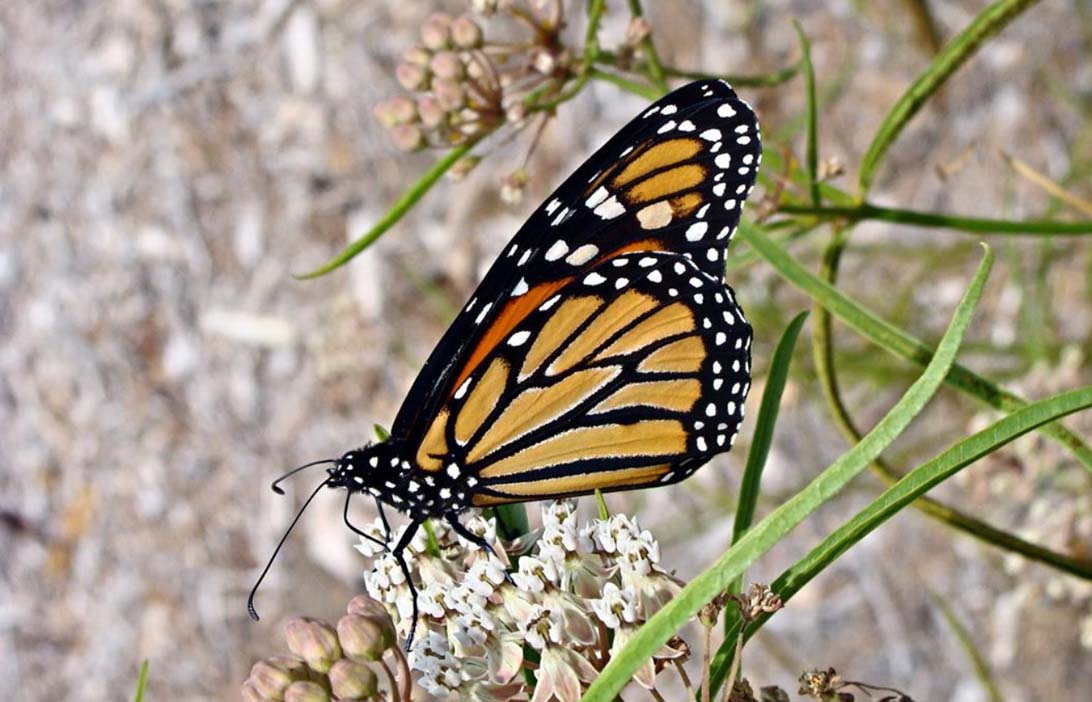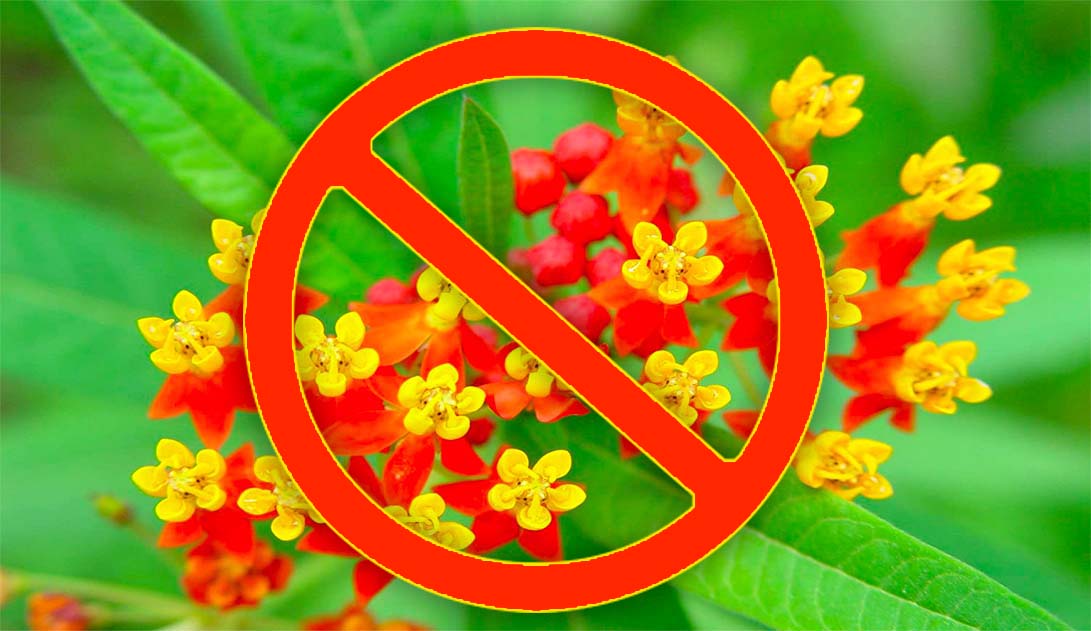 Caption: Tropical Milkweed (Asclepias currassivica) is a popular non-native species and a prolific bloomer.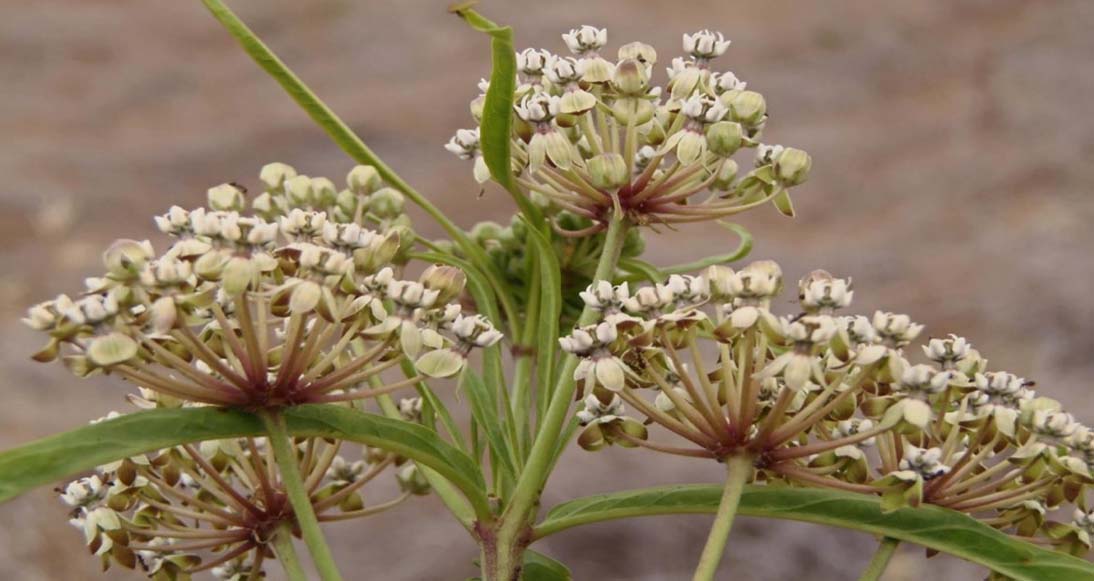 Caption: Narrow-leaf Milkweed (Asclepias fascicularis) is a native species that grows on our local hillsides and is an excellent foodplant for Monarch butterflies.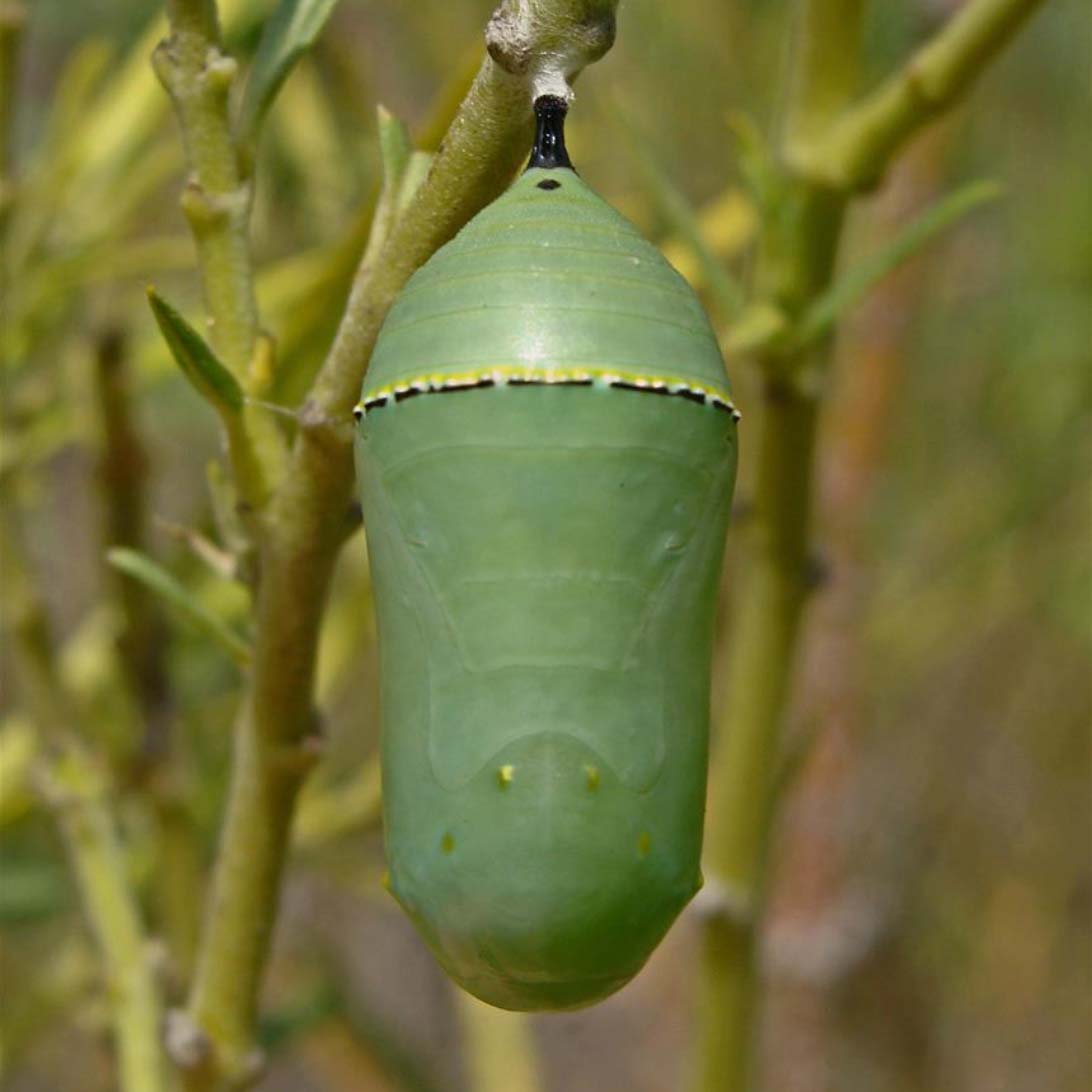 Caption: Monarch caterpillars and chrysalis are nearly as beautiful as the adults.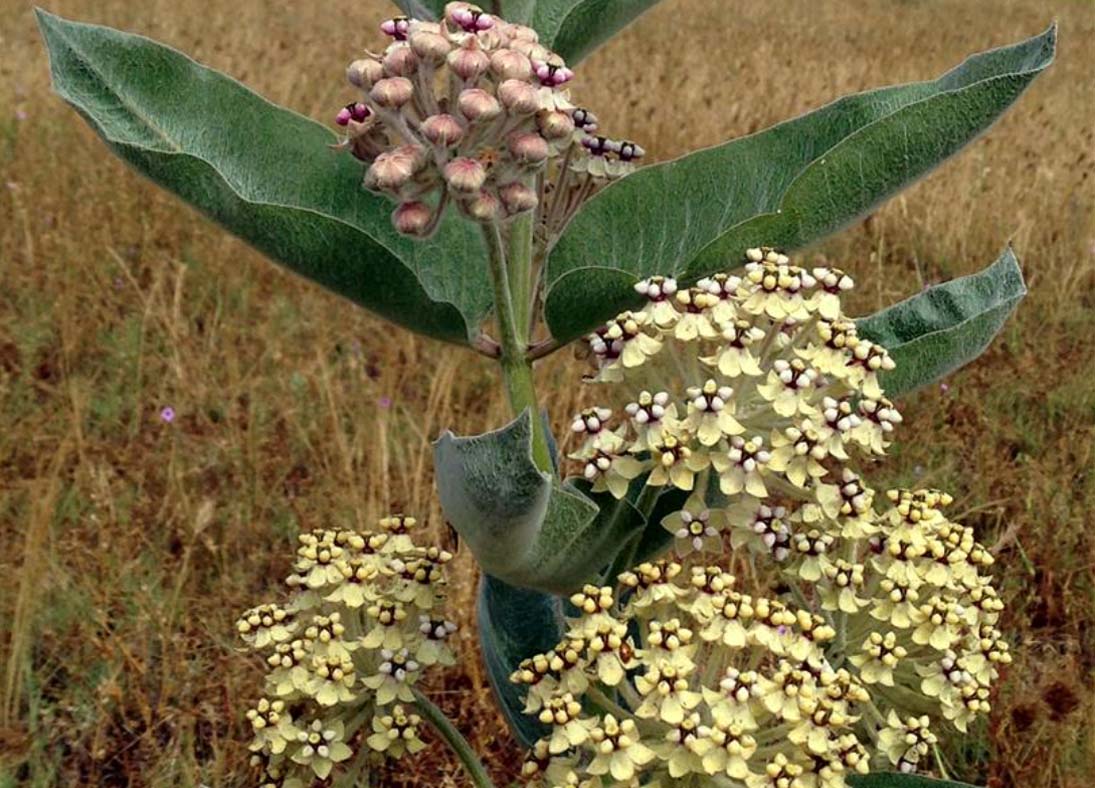 Caption: Indian milkweed (Asclepias eriocarpa) is another Southern California native species, but is seldom grown in gardens.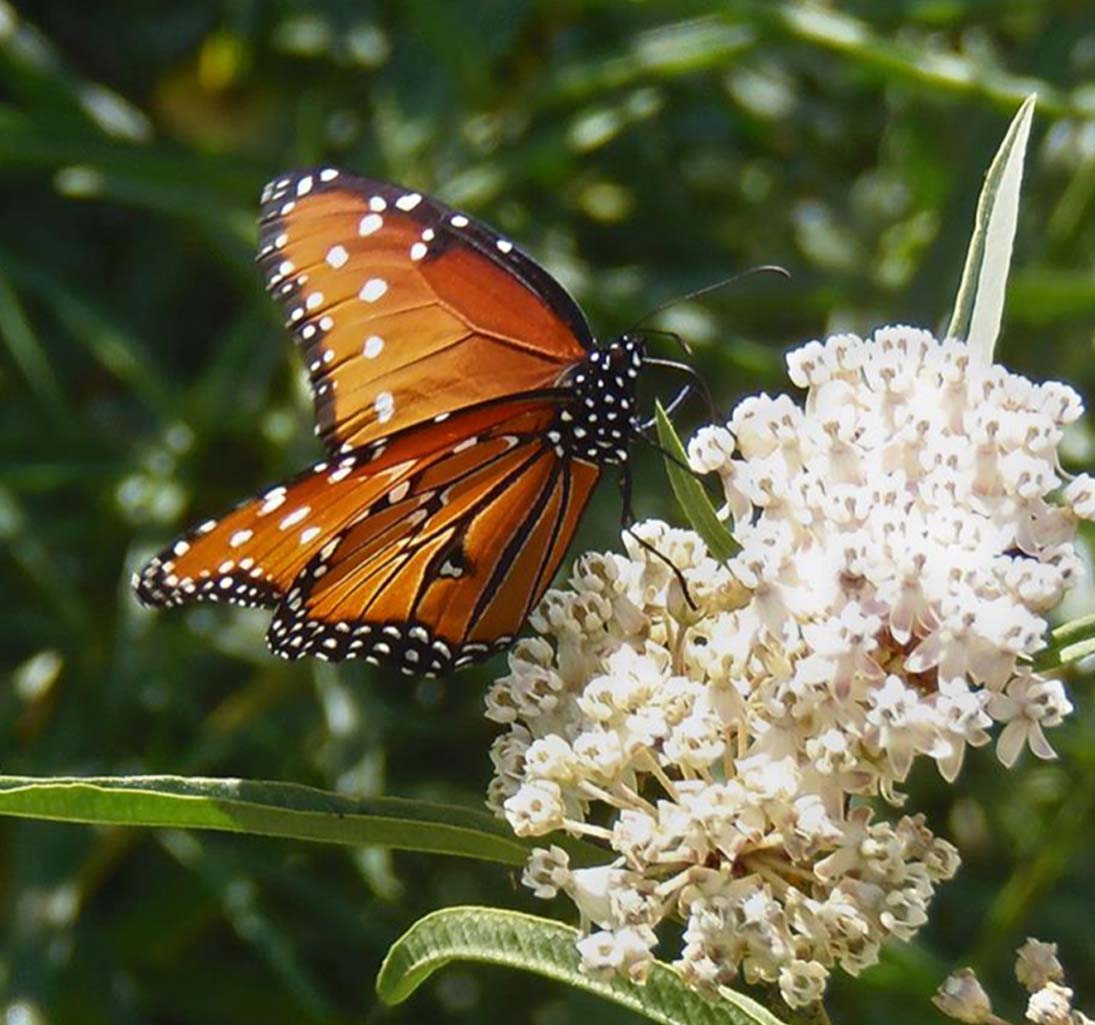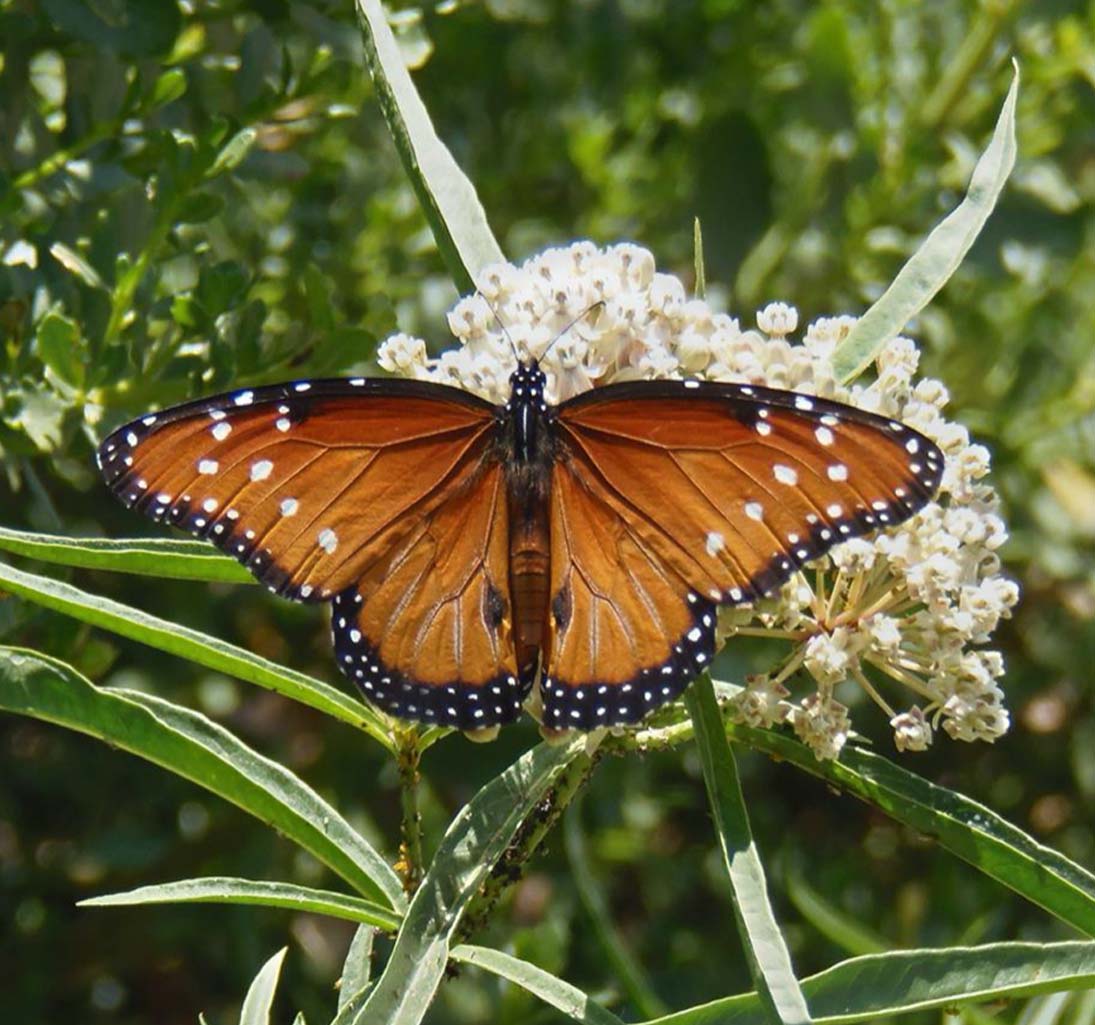 Caption: A close relative of the Monarch is the Queen Butterfly, which also feeds on Milkweeds. Here it is nectaring on Narrow-leaf Milkweed in Irvine.
Learn more about Monarch conservation and how you can help:
August 2020:
Western Monarch Annual Thanksgiving Count
Each year, during November for the past two or three decades hundreds of volunteers head out to approximately 330 California coastal overwintering locations all across the state to count the numbers of adult Monarch butterflies. This comprehensive effort provides valuable data about the health of the species and its population change over time.
The 2019 count included surveys at 13 Orange County monarch wintering locations. The results were alarming – a total count of just three Monarch butterflies in Orange County! This contrasts with a count of 13,650 butterflies at just eight locations surveyed in 1997.
In 2020 Orange County's Monarch overwintering sites will be surveyed between November 14 and December 6 and volunteers from Roger's Gardens will be assisting. Stay tuned.
Statewide Results from the 2019 Survey: