Food glorious food! Summer is an unbeatable time of year for entertaining; outdoor barbeques or just kicking it on your own patio with a pal. If you are anything like me, when it comes to food I'm a sucker for the best… A mug for the specialty snack… a pushover for the locally grown and organic or just the deliciously different. I LOVE finding that ONE unique food that can make the difference between an ordinary meal and an extraordinary one.
In the Gallery at Roger's Gardens there is an area that could be easily mistaken for a Foodie's nirvana. Our boutique food buyer scours California and beyond for the locally sourced and the delightfully delectable. Her hard work pays off for all of us. In addition, the Gallery houses a terrific gastronomic library of incredible recipe books and one-of-a-kind cocktail mixers.
Here is just a sample of some of my favorite fare…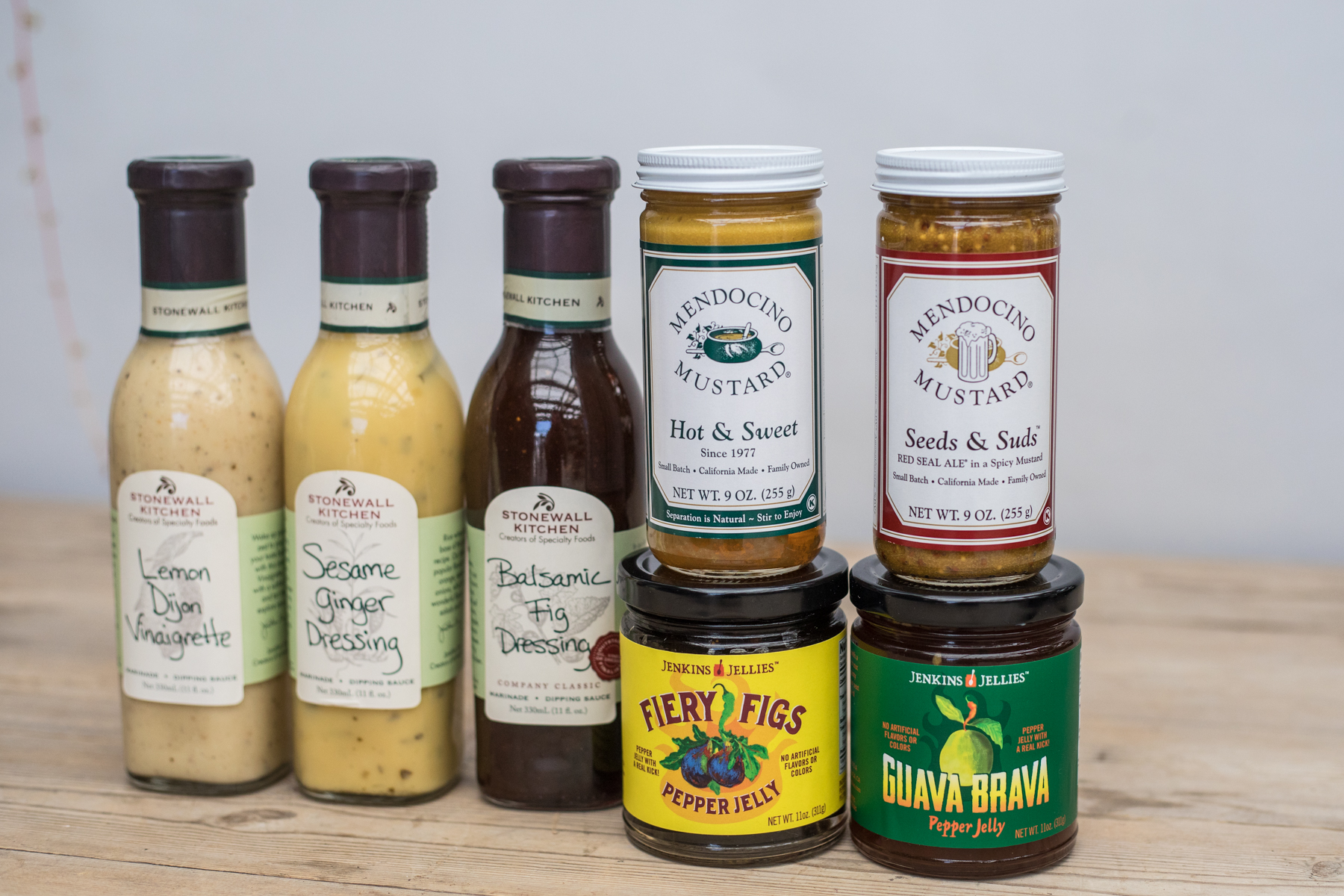 I mentioned barbecuing, it's the end of July, how could I not? The Gallery Gourmet food corner carries a number of lip-smacking sauces. Two of my favorites are the Smoky Peach Whiskey Sauce and Boozy Bacon BBQ Sauce, both by Stonewall Kitchen. The Smoky Peach Whiskey Sauce has a seriously smooth spicy sweetness and turns plain old chicken into a whole other meat! While the Boozy Bacon BBQ Sauce does what it says on the tin… delivers a rich BBQ bang of flavors. Brush the thick sauces on whichever meat you choose while on the grill or as a marinade and use a bit for dipping too. You'll mop up every sloppy bit!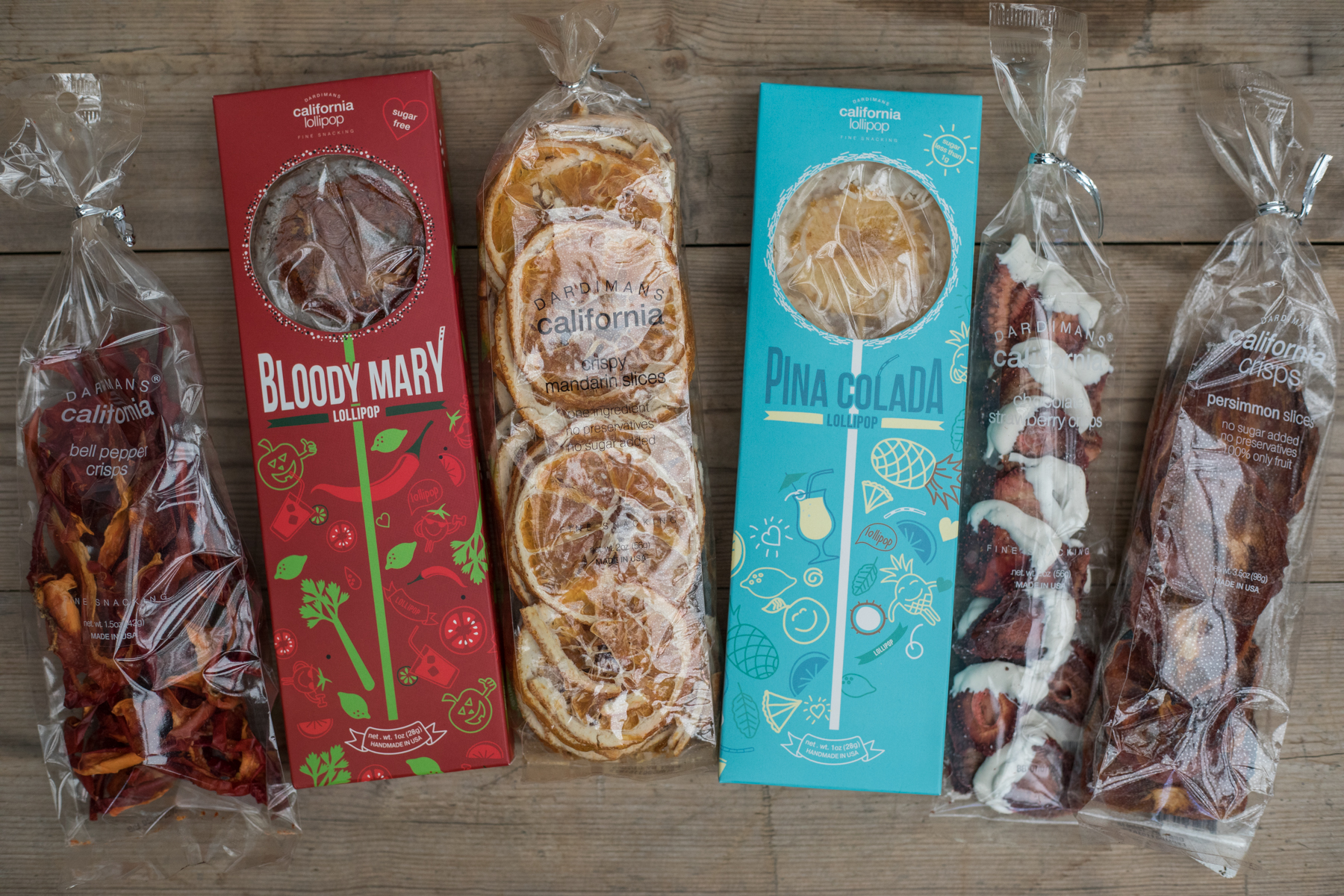 Your grill is sizzling, the sun is setting and your guests begin to arrive! Make sure you have a few of these utterly addictive nibbles on your snack table.
Nuts! Roger's Gardens carries California grown Jake's family roasted nuts straight from their fourth-generation orchard. Jake's Bloody Mary Almonds or Blue Cheese roasted Almonds are KILLER! In fact, all of their crunchy munchy seasoned nuts are so good, but these two flavors stood out to me and do especially well on a drinks snack table. They pair very nicely with a good Summer IPA or a whiskey and soda and one of your famous burgers. They are exceptional and I challenge you to eat just one.
If you are mixing up some sweeter frozen drinks the perfect accompaniments are California Lollipops dried fruit 'candy'. They are a sweet but sugarless, crunchy fruit pop that makes a cute tuck to suck while you sip your swill. They come in Pina Colada and Margarita as well as Blood Mary flavors. Use them as swirls too for a fun swizzle stick.
The popular California Crisps are on offer too. These preserved fruits are dried to simple perfection and come in unusual flavors like Persimmons, Blood Orange and Mandarin. They make a perfectly light natural summer treat without adding sugar or preservatives.
When Cocktails are on the menu there's no better mixer than Sutter Buttes. The Gourmet Food corner carries two flavors, Peach and Strawberry. These are genuinely the closest fruit mixer to the real thing. Add it to a margarita or a mojito and you will instantly take your ordinary drink up a notch. Serve your Peach Margarita with a Preserved Permission and your serving up an equally gorgeous and delicious drink.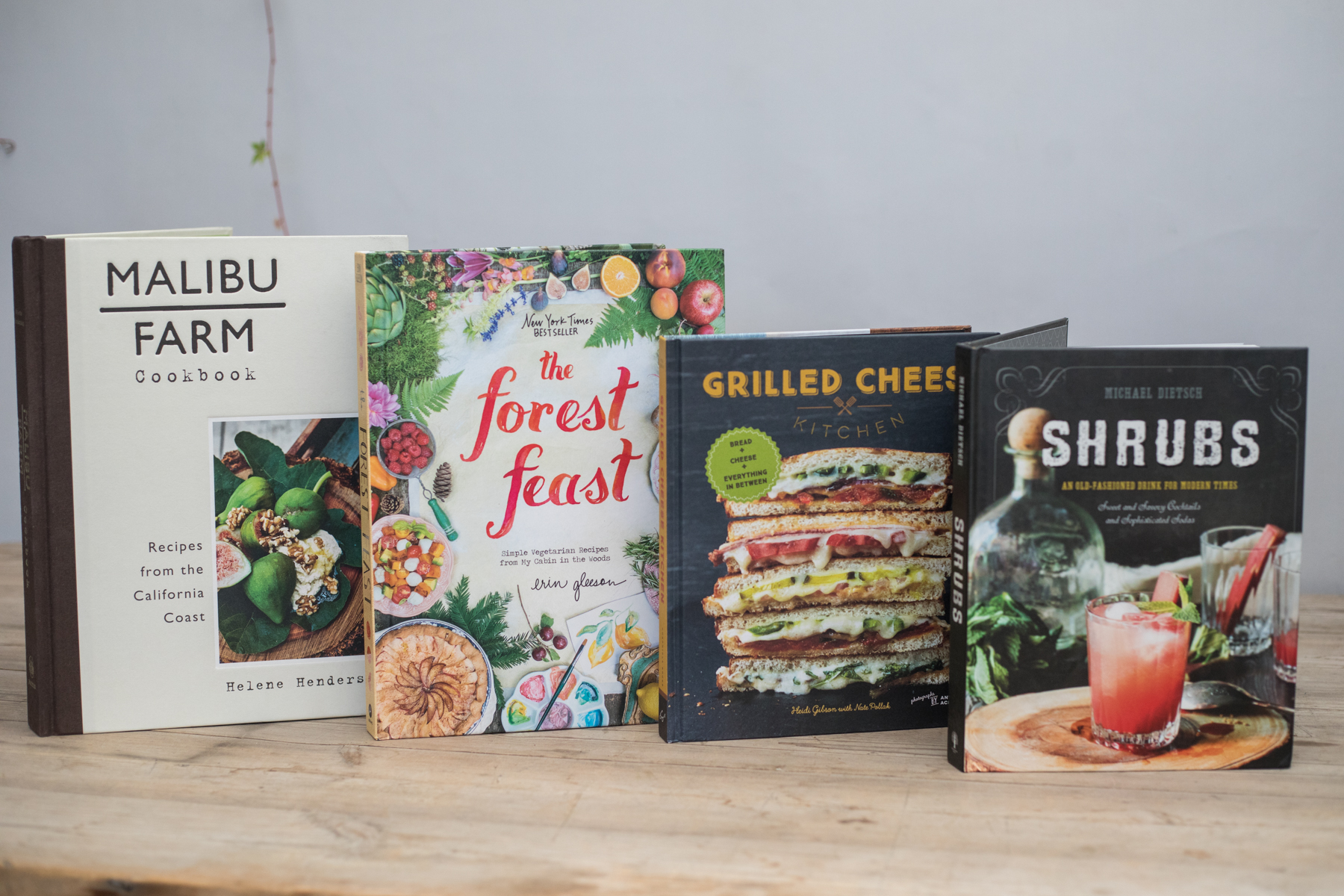 The Gallery has an impressive library of cook books, from Erin Gleeson's simple vegetarian feasts to the guilty pleasures in Allison Arevalo and Erin Wade's The Mac + Cheese Cookbook, we have a book for everything you cook.
Personally I love both of the above and I believe there is a time and place for rich cheesy comfort foods as well as healthy wholefoods methods. Both books are beautifully photographed and full of incredible recipes for large parties or intimate suppers. The Forest Feast even touches on flower arranging and edible flowers.
My most favorite cook book currently in the Gallery is the bestselling Malibu Farm Cookbook by Helene Henderson. Helene is the real deal when it comes to sustainable, organic farm to table fare. She writes about her epicurean life in Malibu and you may, like me, feel just a little bit jealous of her free range chickens and charming life in the midst of the Napa Valley and her achingly beautiful description of surfing on the idyllic Malibu coast. Her cookbook is a reflection of her life there, a life you may again, like me, long for too.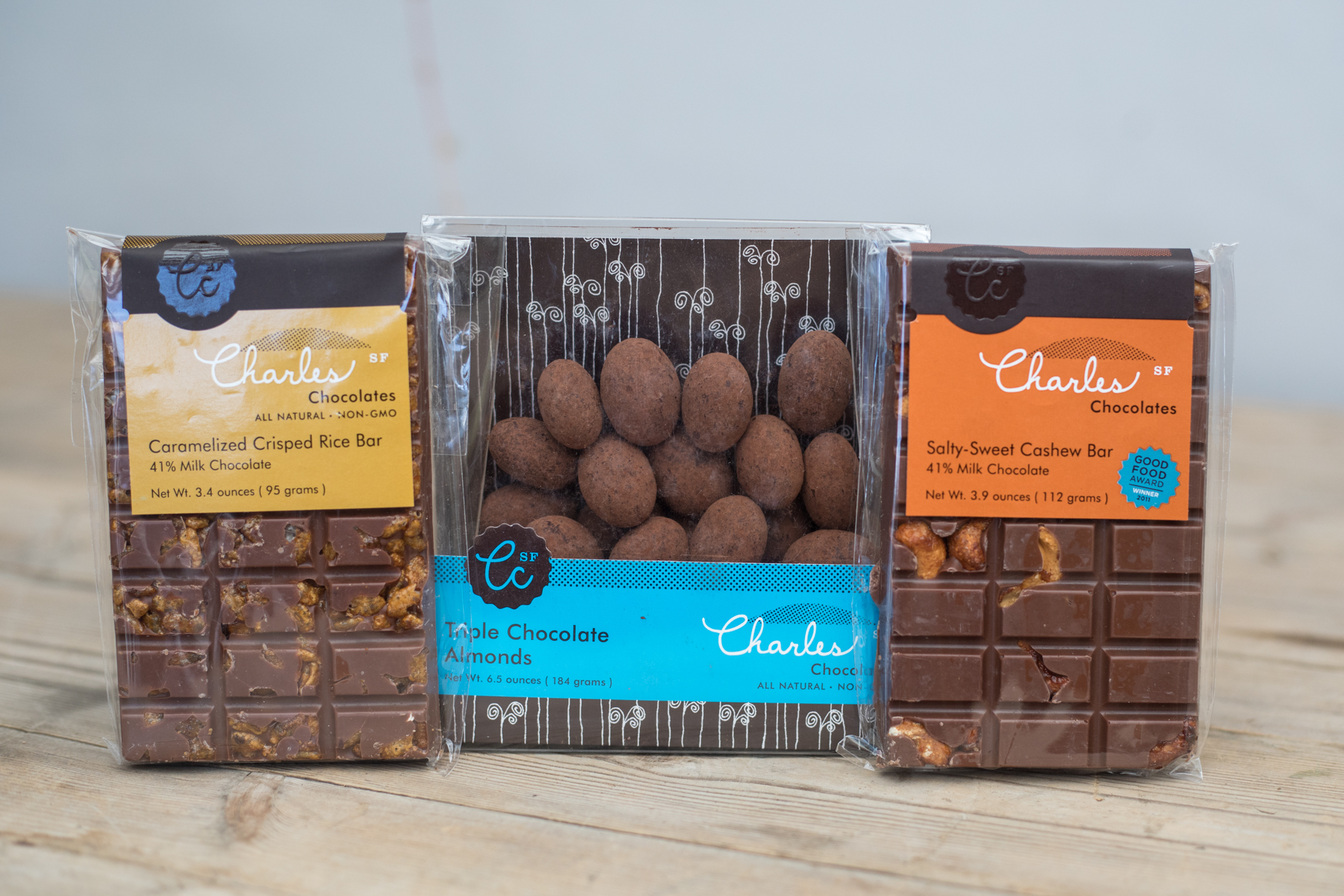 The Gourmet Food corner in the Gallery has numerous delectable sweet finishes including cake mixes (Lemon Pound Cake) and cookies (Shortbread) that I have admittedly eaten too much of in the last year. I like to consider our mixes and cookies as staples for your pantry for that quick gourmet go to when guests pop around.
Much to my delight Roger's Gardens carries Charles Chocolates. San Franciscan Chocolatier, Chuck Siegle creates handmade, incredibly smooth artisan chocolate in gorgeous flavors like the Salty-Sweet Cashew Bar or his Toffee Chocolate Macadamias. We carry many of his creations, my advice? Stock up!
Finally, the ReModena Chocolate & Coffee organic Balsamic Classico is 8.45 fluid ounces of liquid gold (or black if you are longing to be aesthetically correct). Drizzle over vanilla bean ice cream or a simple salad of rocket, tomato, walnut and goat's cheese. Its wonderful tart flavor works very well with red meat and will bring your grilled London Broil to a whole new level.
Whatever you fancy, you'll find in the Gourmet Corner in the Gallery. Visit Roger's Gardens for your next weekend barbecue.
– Lynda Young can be found skulking around the Gourmet Corner in the Gallery but more often as your friendly neighborhood Design Associate in the Garden Rooms.