Crystals and stones have been used to decorate and embellish interiors for centuries. Whether they are appreciated for their natural beauty, or for the meditative qualities they possess, crystals have drawn the attention of artisans who utilize their unique qualities.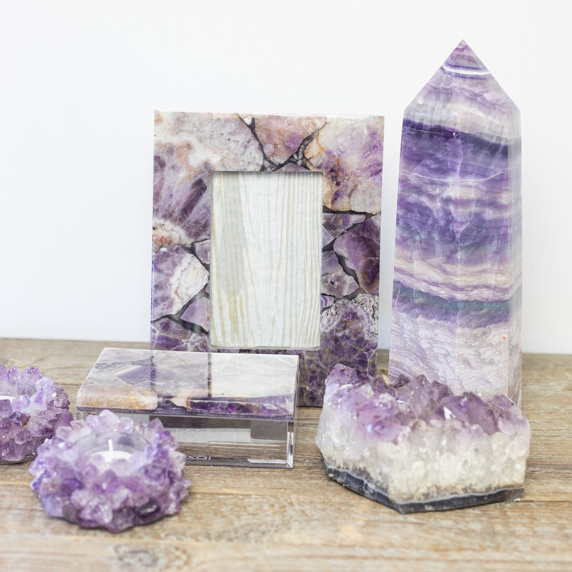 Amethyst
Since ancient times, purple has been the color associated with nobility and thus processes a luxurious quality. It is a meditative and calming stone which promotes balance, peace and eliminates impatience. Roger's buyers discovered these votives on one of their sourcing trips. These handcrafted votives are the perfect way to feature this Brazilian stone, and add an accent of this royal color into your interior space from our home decor boutique.
Quartz Crystal Points
White crystals are usually used to attract good fortune and provide protection, while creating positive energy where they are placed. Shown here is a grand cluster votive, crafted by a local Californian artist who works with crystals and stones to create these one-of-a-kind treasures.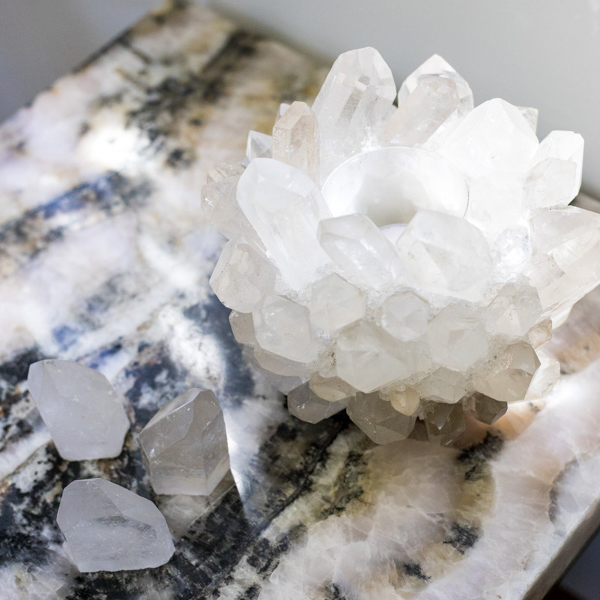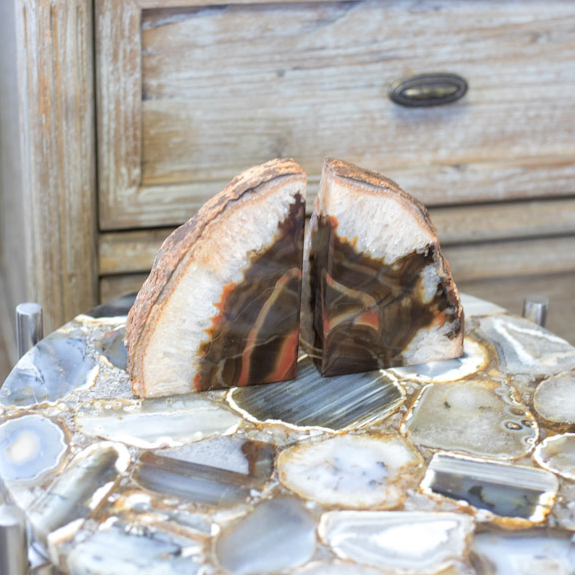 Agate
Long prized and used for decoration, these stones are valued for their distinctive and individual colors and patterns. The outer stone is relatively unnoticeable, but when it is cut open, the inner natural beauty is reveled. Agate is showcased here on this side table, which is the perfect size to place near a chair or accent a small duvet.