Yes, there are only 309 days until Christmas, and Roger's Gardens buyers are well on their way to fulfilling the vision for this year's presentation.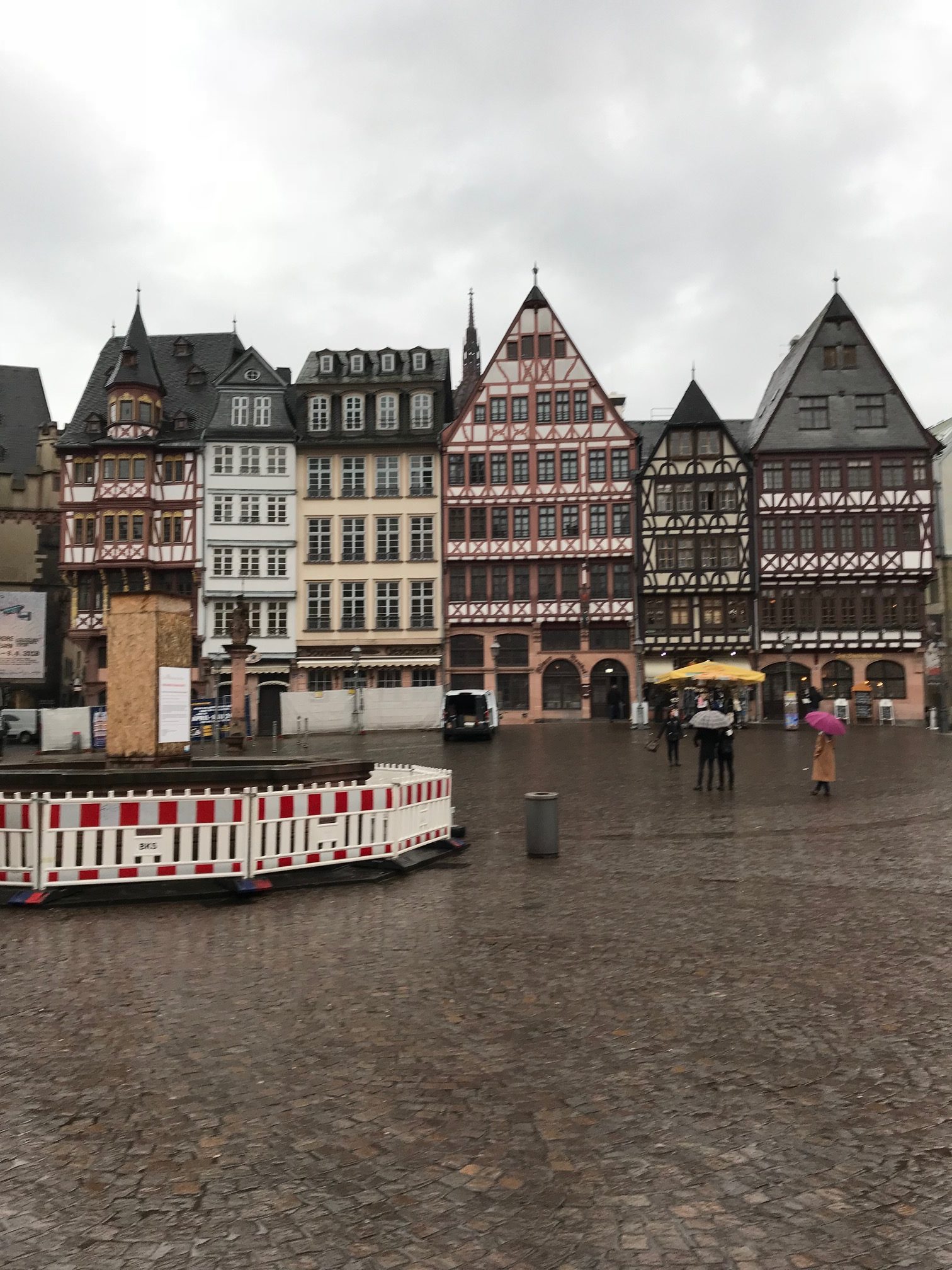 Our Holiday Buyer, Hedda Staines, and I have recently returned from our visit to Frankfurt, Germany to attend Christmasworld, the largest gathering of holiday vendors from over 40 countries around the world.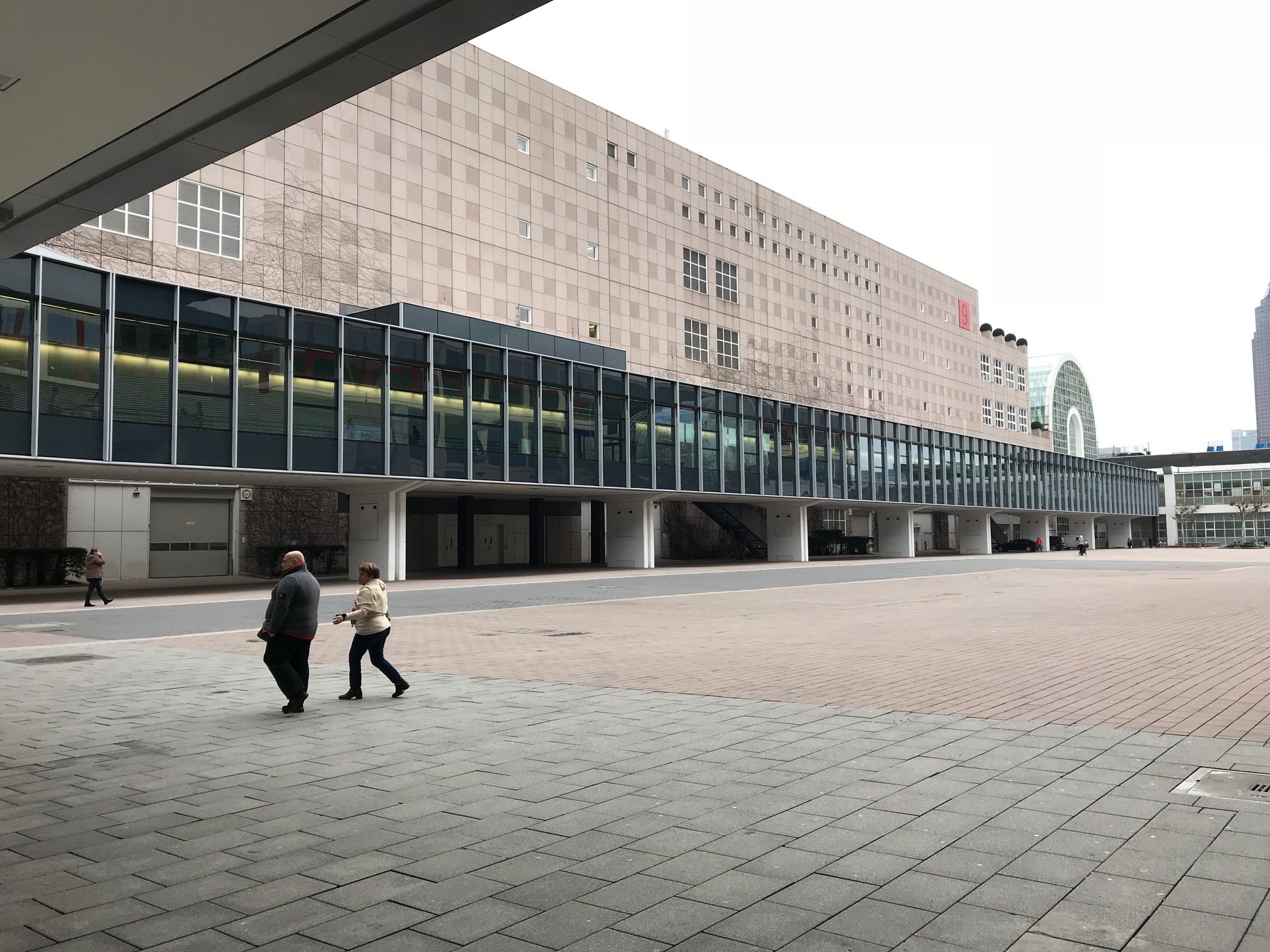 Over 20 years ago, I went to my first Christmas market, which at the time was part of the Toy Faire in Nuremberg. You needed to be invited to attend and then be personally introduced to each of the factories you were interested to work with. Back then, most of the vendors did not speak English, so we always had an interpreter with us. The rule was you could not place any orders on your first years visit, but if you returned the following year, it showed you were trustworthy, and the family owned factories would then allow you to place orders with them.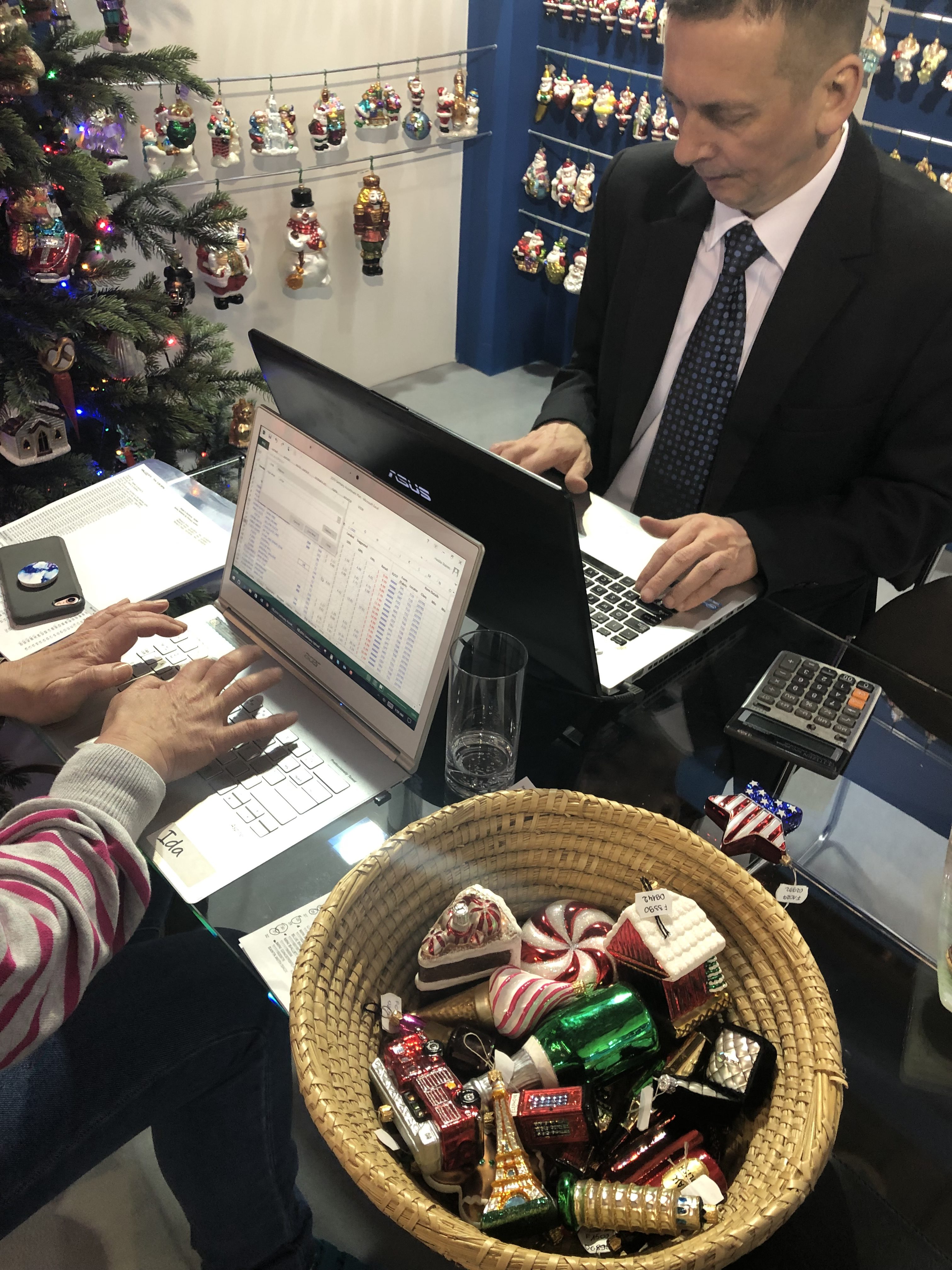 As you can see in this photo with Hedda working on a computer at our first appointment of the show, times have certainly changed. Our schedule usually starts with spending the first day of the five-day show walking through all four of the massive halls previewing products offered from over 1000 exhibitors and making appointments for the following four days.
As you can imagine, there is a plethora of choices for us to consider. Since we work directly with the artisans who personally produce our ornaments, we have the ability to make color and style changes to better fit with the Roger's Christmas themes.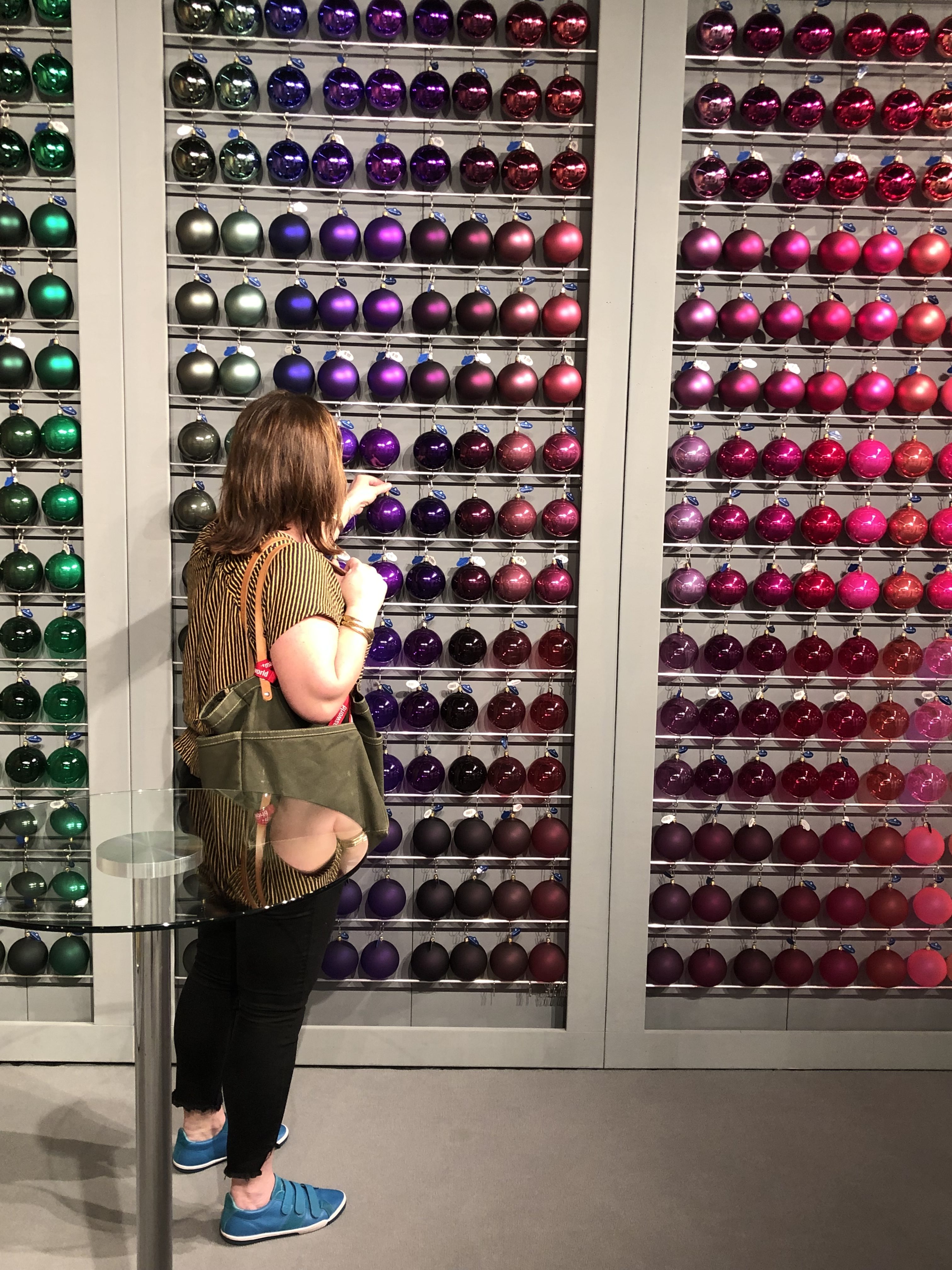 A lot of the booths at the show are large scale commercial decorating and lighting vendors, but I'm sure someone in the OC will want this Santa!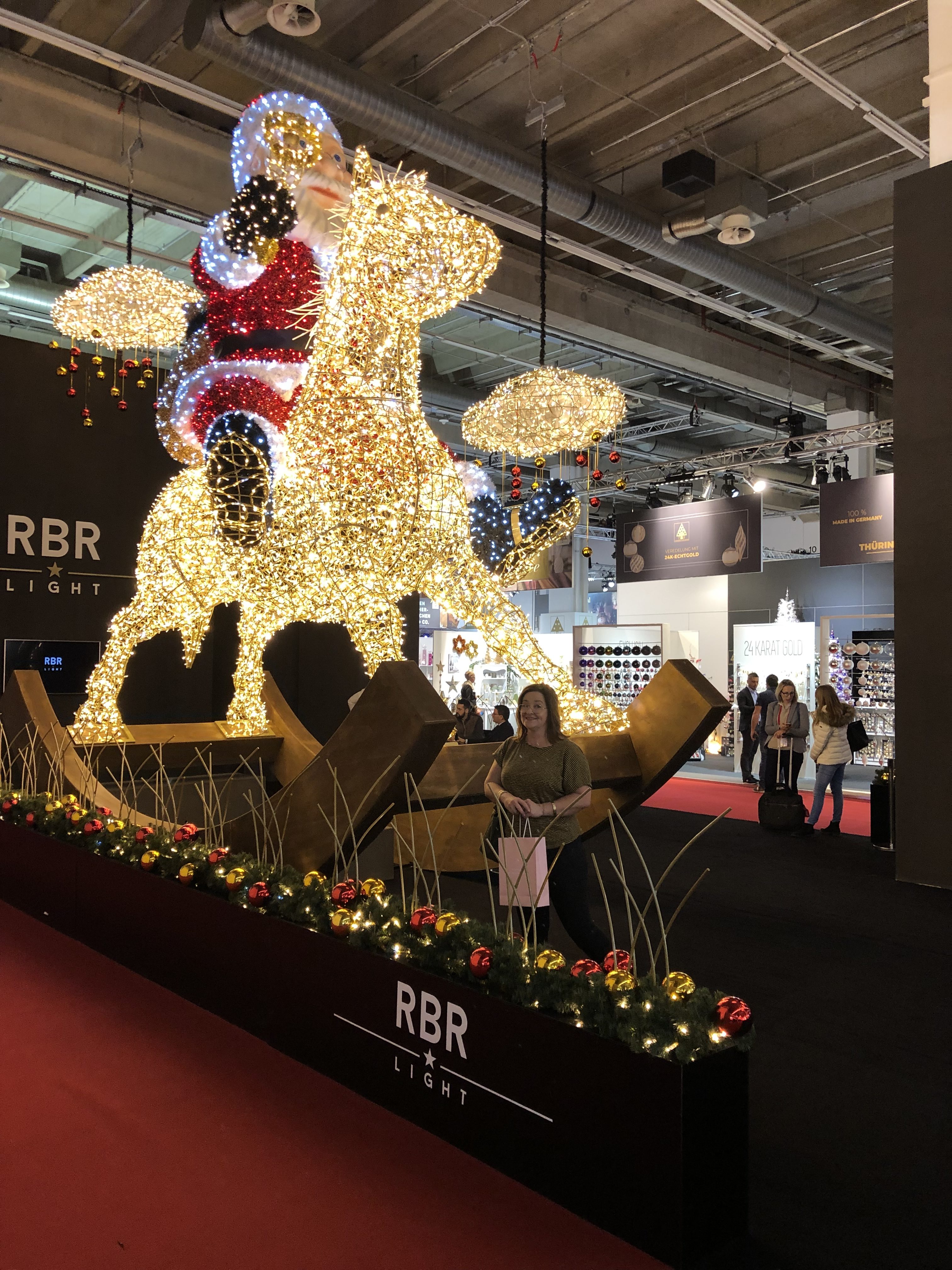 Since we pre-plan our concepts, make our design selections in an organized manner and make decisions quickly, our vendors appreciate working with us. Oh, and doesn't hurt that we're also nice and fun to work with too!
Here's Hedda again working on one of our themes. Hint…I think it might have something to do with red and white mushrooms.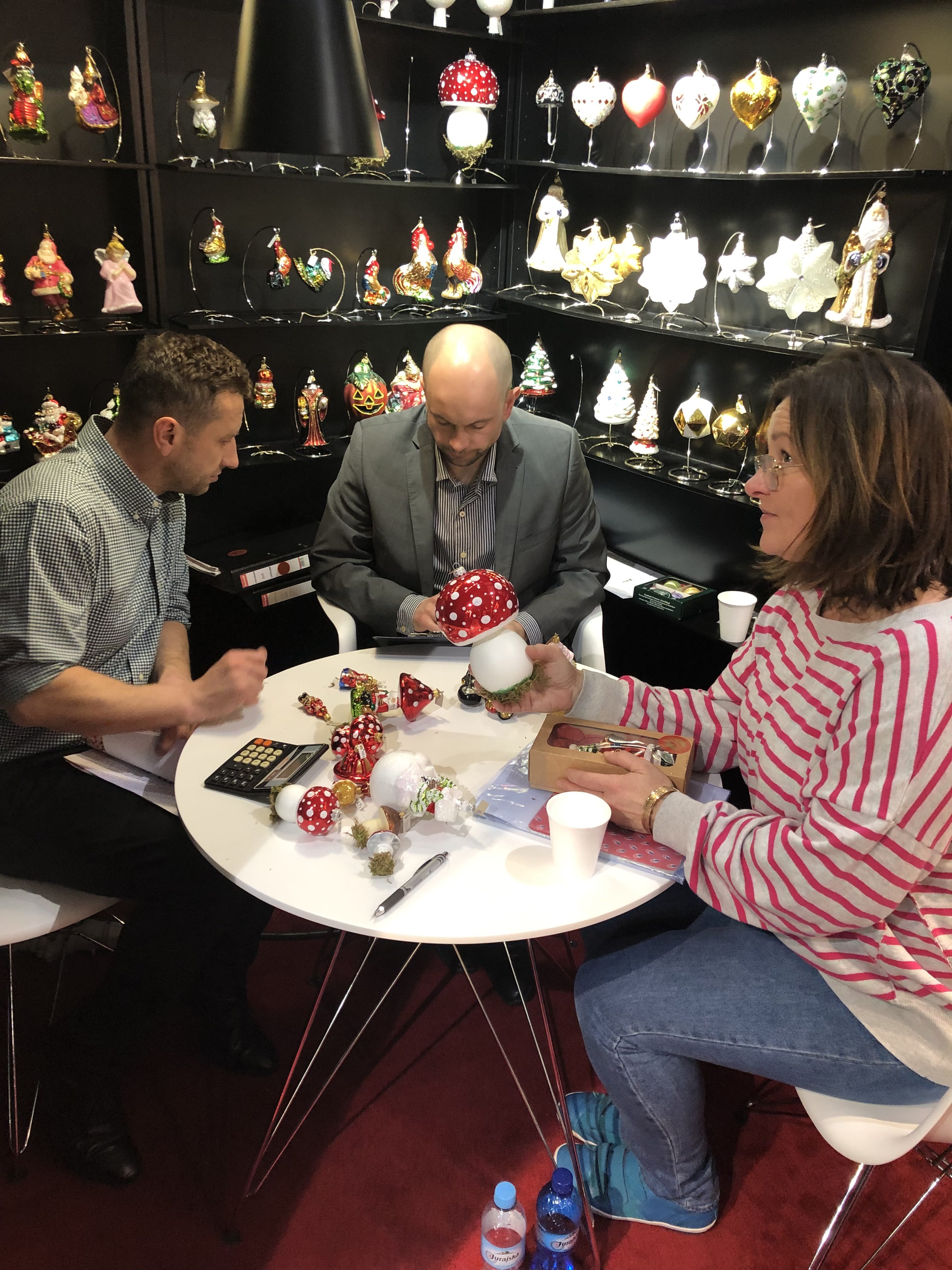 On the final day, we always schedule to work with the Schaller family on our Roger's Gardens exclusive collection. Here's a preview of the styles that will be produced for us for 2019. I'm personally excited about the 24K Gold Santas!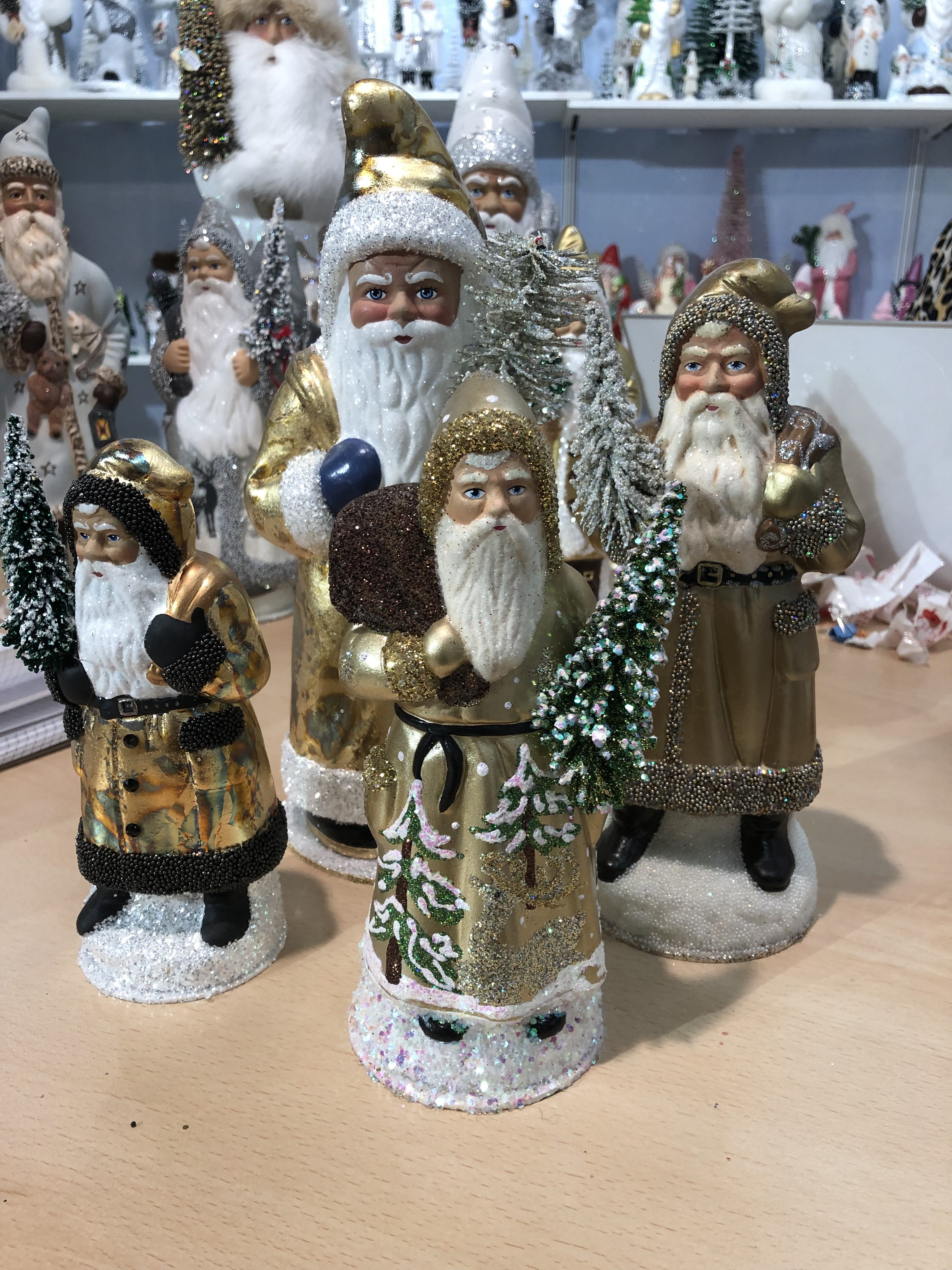 The show ends at 5:00 PM and at 5:02 PM they are ripping up all the carpeting in the halls, but Hedda's still working…
Finally, the last design is ordered, and we all celebrate with a toast concluding another successful holiday buying trip.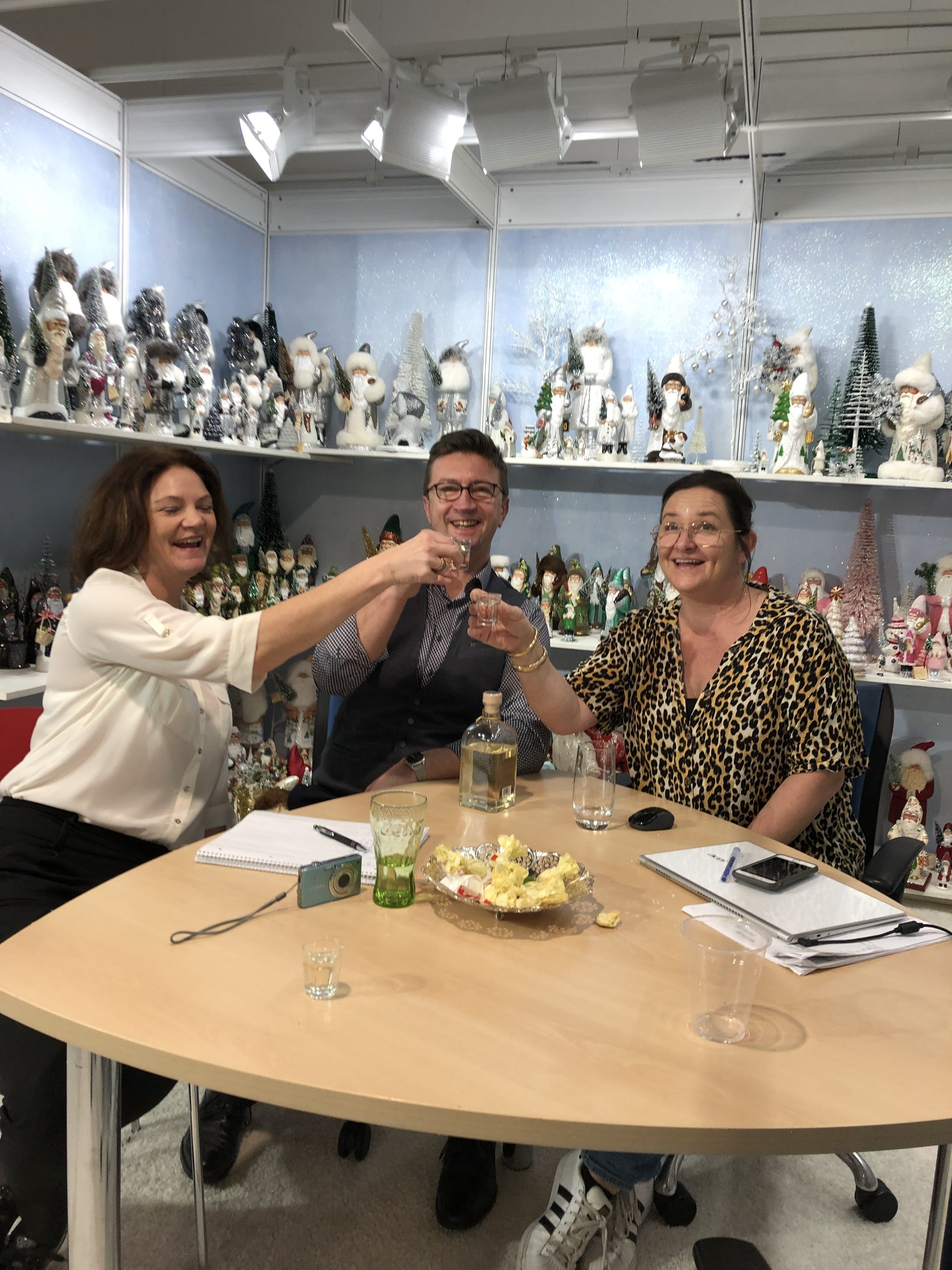 We're already looking forward to Christmas 2019 and presenting all the beautiful handcrafted ornaments and decorations that are being created for Roger's Gardens. Our official Christmas opening day will be Friday, October 4th.
We look forward to all of you seeing the magical world of Christmas at Roger's Gardens.