Roger's 6 Favorite Peppers
Roger's Gardens is your source for the best and tastiest pepper selection. Below is a list of the pepper varieties that we have for 2020. Pepper inventories change every day, varieties sell out and others become available. Have a great growing season!
Best Extra Hot Red Pepper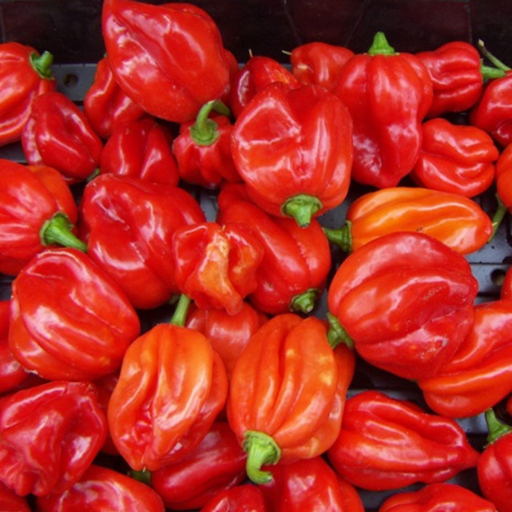 Scotch Bonnet
Size/Color: 1.5 inch, wrinkled round red fruit
Season: Summer
Type: Super Hot Pepper
Comments: Popular in Caribbean dishes and cooking. Hot, but with great flavor. 445,000 SHU. Does well in containers.
Best Really Hot Yellow Pepper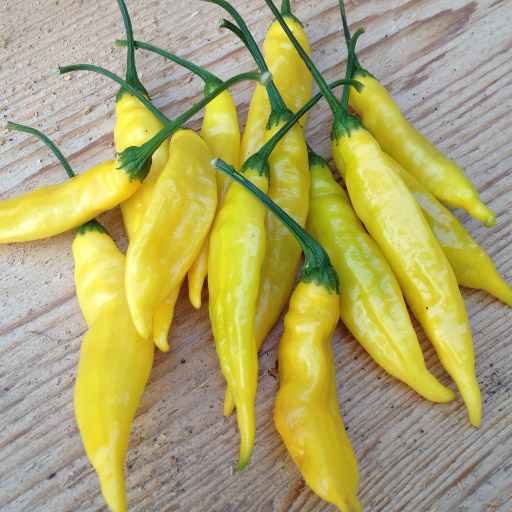 Lemon Drop
Size/Color: 2 to 3 inches, slim yellow fruit
Season: Summer
Type: Hot Pepper
Comments: Highly productive short plant. Fruit is clean and fresh with a hint of citrus flavor. Rated at 75,000 SVU.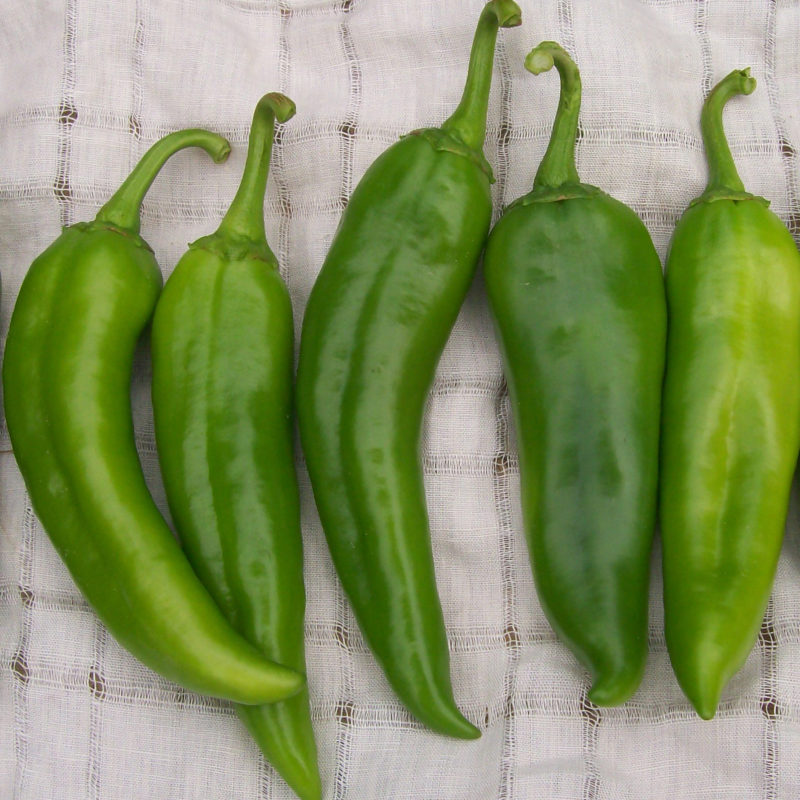 Anaheim
Size/Color: Green to Red
Season: Mid-summer peak season; Can grow all year
Type: Chile
Comments: Relatively mild and very versatile SCUs 500-2500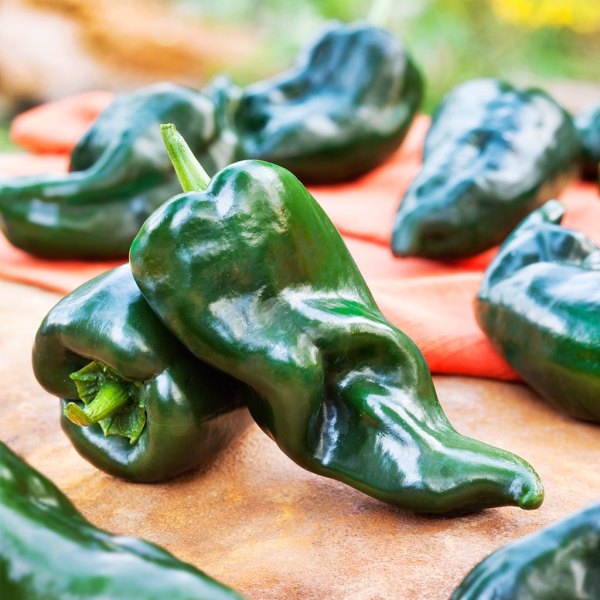 Ancho Poblano
Size/Color: 4 inch long, dark-green fruit
Season: Summer
Type: Hot Pepper
Comments: Great, mild pepper flavor, 1,000 to 2,000 scovilles.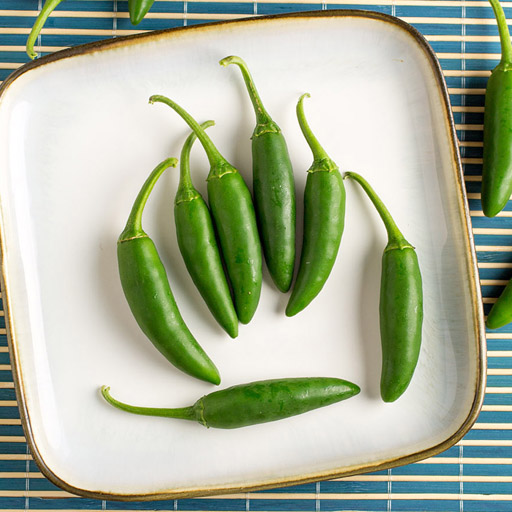 Serrano
Size/Color: 1-4 inches long and 1/2 inch wide, Green/red/yellow fruit.
Season: All year long
Type: Hot Pepper
Comments: Smaller version of a Jalapeno with more heat. 5,000 – 25,000 scovilles.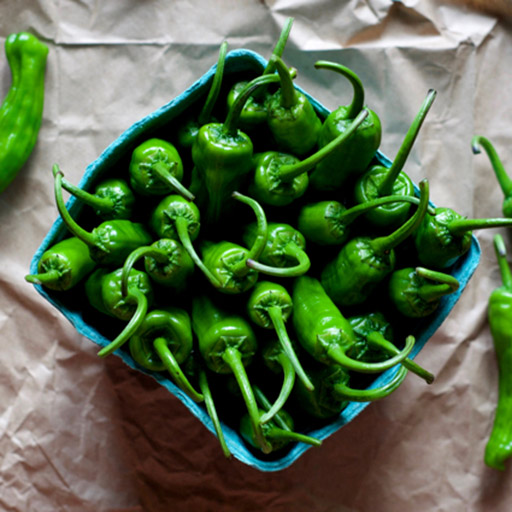 Shishito
Size/Color: Medium green to red wrinkled fruit
Season: Spring to late Fall
Type: Japanese
Comments: Sweet with a mild punch. SCU 0-100
101 Varieties of Peppers!
2020 Hot Pepper List
Anaheim
Ancho Gigantea
Ancho Poblano
Bhut Jolokia
Bird
Black Cobra
Black Pearl
Carolina Reaper
Carribean Red
Cascabel Trumpo
Cayenne Long Thin
Cayenne Orange Chilli
Chile De Arbol
Chili Negro De Arbol
Chilitepin
Chocolate Bhutlah
Cubanelle
Devil's Tongue
El Jefe Jalapeno
Fatali
Fish
Fresno
Ghost Bhut Jolokia
Habanero
Habanero De Arbol
Habanero, Chocolate
Habanero, Red Savina
Habanero, White
Hatch Green Hot
Hatch Green Med.
Hatch Red, Hot
Heritage Big Jim
Holy Mole' Hot
HUNGARIAN
Italian Roaster
Jalapeno
Jalapeno Purple
Jalapeno, Fooled You (No Heat)
Jalapeno, Gigantea
Jalapeno, Yellow
Japanese, Kyoto
Japanese, Kyoto
Japanese, Peman
Japanese, Shishito
Keystone
Kungpao
Lemon Drop
Manzano Orange
Mira Sol
Mohawk
Muchonacho
Orange Blaze
Pablano
Padron
Pasilla Bajio
Pepperoncini
Pequin
Peter
Pimento
Piquin Red
Purple Beauty
Red Beauty
Red Mushroom
Rocotto, Orange
Rocotto, Red
Rocotto, Yellow
Santa Fe
Scorpion, Butch T
Scotch Orange Bonnett
Serrano
Sriacha Hybrid
Sweet Banana
Sweet Italian
Takara
Thai Dragon
Thai Super Hot
Trinidad Scorpion
Tobasco
White Cload
2020 Sweet Pepper List
Better Belle
Bianca
Big Bertha
Big Red
Cajun Belle
California Wonder
Chili Pie
Chocolate Beauty
Fushimi
Golden Cal Wonder
Gypsy
Mini Chocolate
Mini Red
Mini Yellow
Orange Sun
Padron
Red Beauty
Red Knight
Red Marcoi
Romanian Rainbow
The Big Early
Yolo Wonder