Madagascar Jasmine (Stephanotis floribinda)
Clusters of fragrant, pure white, tubular flowers contrast nicely with the dark green, leathery leaves. A favorite of florists for wedding bouquets. This handsome vine will twine up a trellis, arbor or fence with support. An excellent container plant. Evergreen.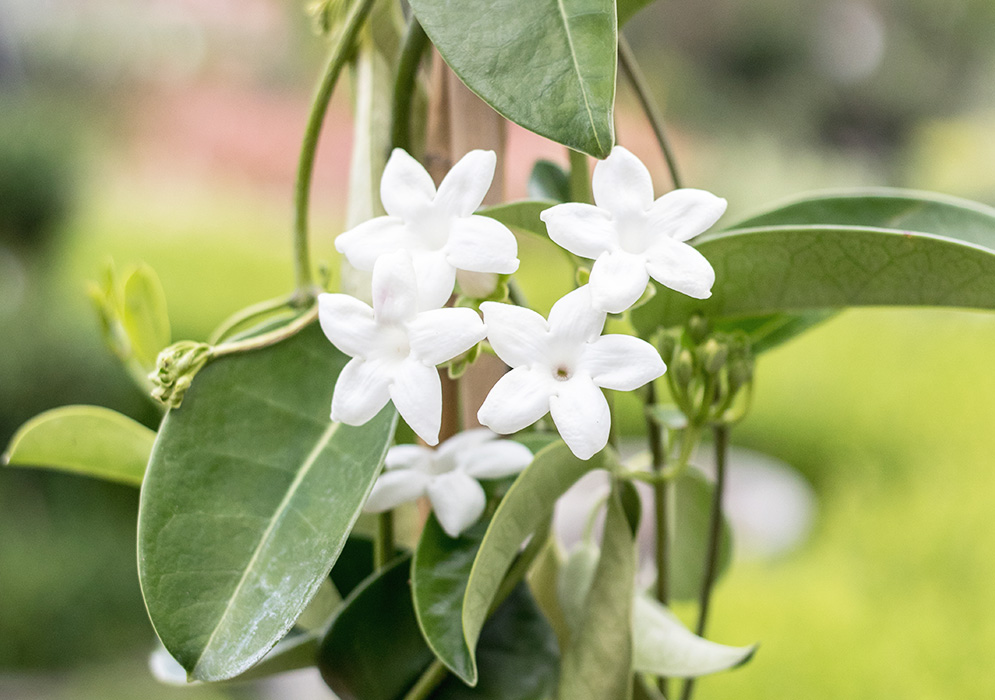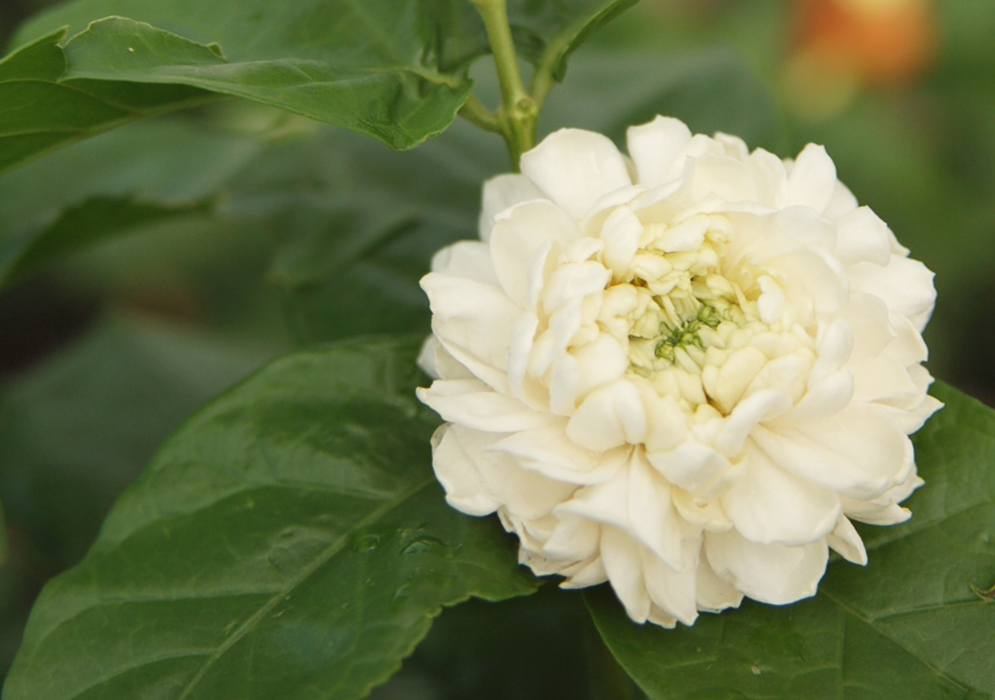 Grand Duke Arabian Jasmine (Jasminum sambac 'Grand Duke')
Wonderfully fragrant clusters of creamy-white, button-like double flowers are used in Hawaii to make special leis. Ideal for warm, humid areas, this tropical, evergreen shrub may bloom nearly year-round in frost-free areas. Compact form produces vine-like stems, making it perfect for clipped hedge, small trellis or espalier specimen.