Just because your patio space is limited doesn't mean you can't enjoy a beautiful garden. The key is selecting the right furniture and taking advantage of vertical elements like pots, trellises, and hanging baskets. Wire-frame chairs or other furnishings with a slim profile keep the patio from feeling too crowded, while vertical planting elements add more dimension to the space.
Ready to get started? Receive a 20% discount on the plants and products related to the entire garden. See sales associate for more details.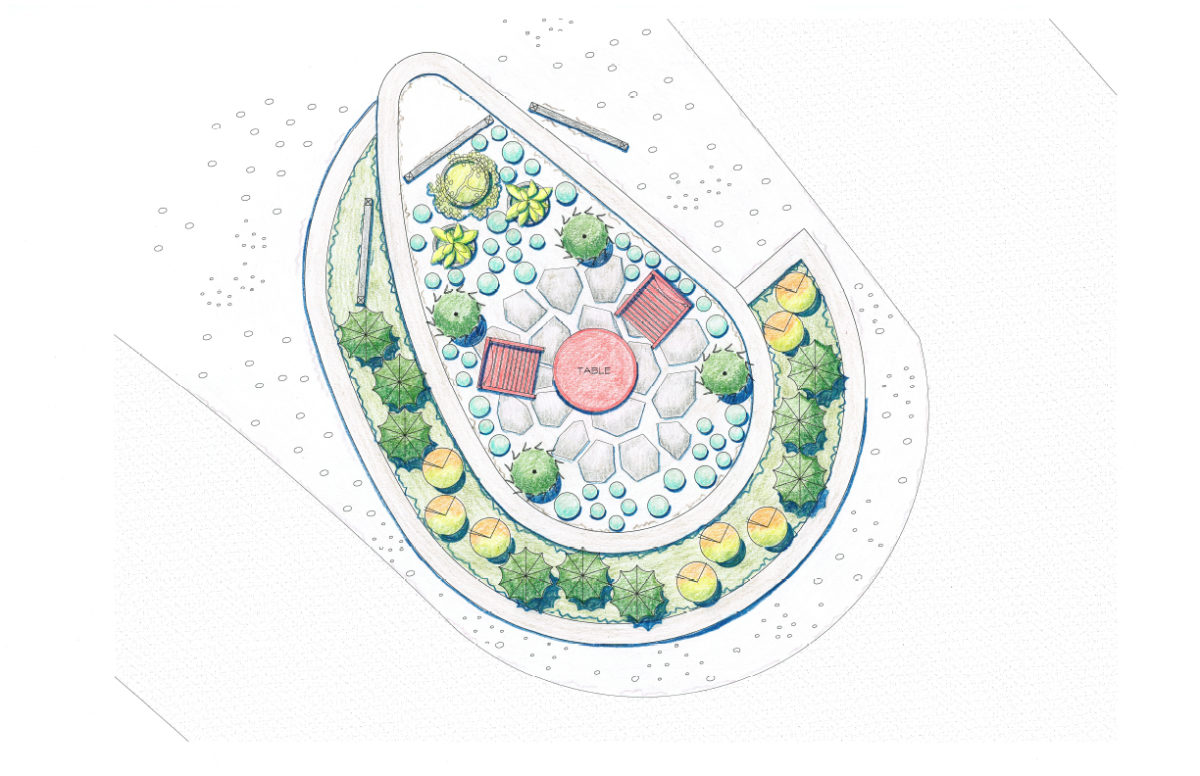 Chondropetalum tectorum 'El Campo' ( El Campo Cape Rush)

Hebe 'Wiri Blush'
Crassula 'Blue Waves'

Echeveria 'Black Prince'
Casuarina glauca 'Cousin It'

Acacia cognata'Cousin Itt'

Echeveria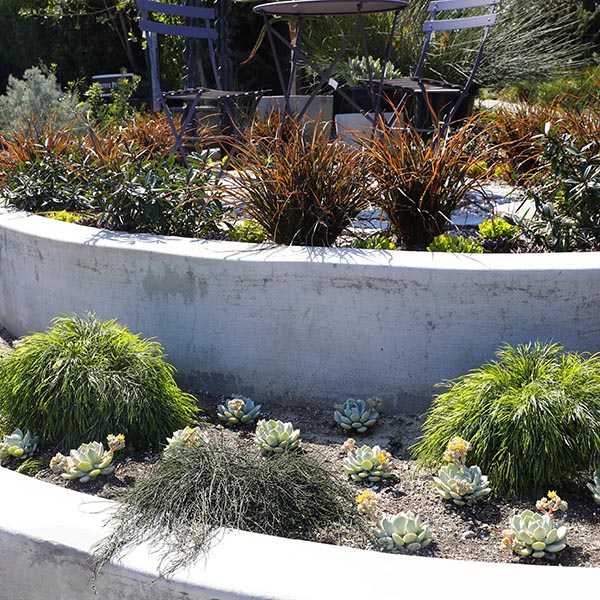 1. Measure your garden or patio space and assess whether you get mostly sun or mostly shade.
2. Select your furnishings and situate them in your patio at home.
3. Identify the corners of your garden with the more available space, and consider using a trellis as a backdrop with a tall pot or cluster of pots in front.
4. Ask our horticultural specialists which plants do well in pots and would be happy with the amount of sun you get in your garden.
5. For planting in the ground, ask about dwarf varieties or specimens that are easy to keep at an appropriate size.
6. Once your garden is established, consider decorating with little bits of garden art to really make it your own.
7. Enjoy!