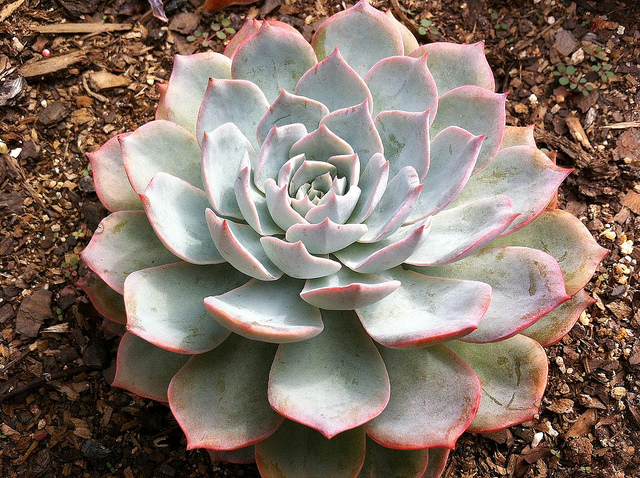 Echeveria subsessilis
Forms compact rosettes of flattened, spoon-shaped leaves. Rosettes are sky blue, blushing pink along the margins in strong light. Hummingbirds love arching stems of pinkish-orange bell-shaped flowers. Great windowsill or rock garden plant.
Kalanchoe 'Fantastic'
A truly "fantastic" succulent with rosettes of 4-6″ leaves, gray-green with lots of red highlights and splashes of cream to white variegations. Very colorful, very striking. Summer flowers are pale yellow and tubular on tall stems, to 2-3 ft. Plants reach 1-2′ high x 2-3′ wide at maturity.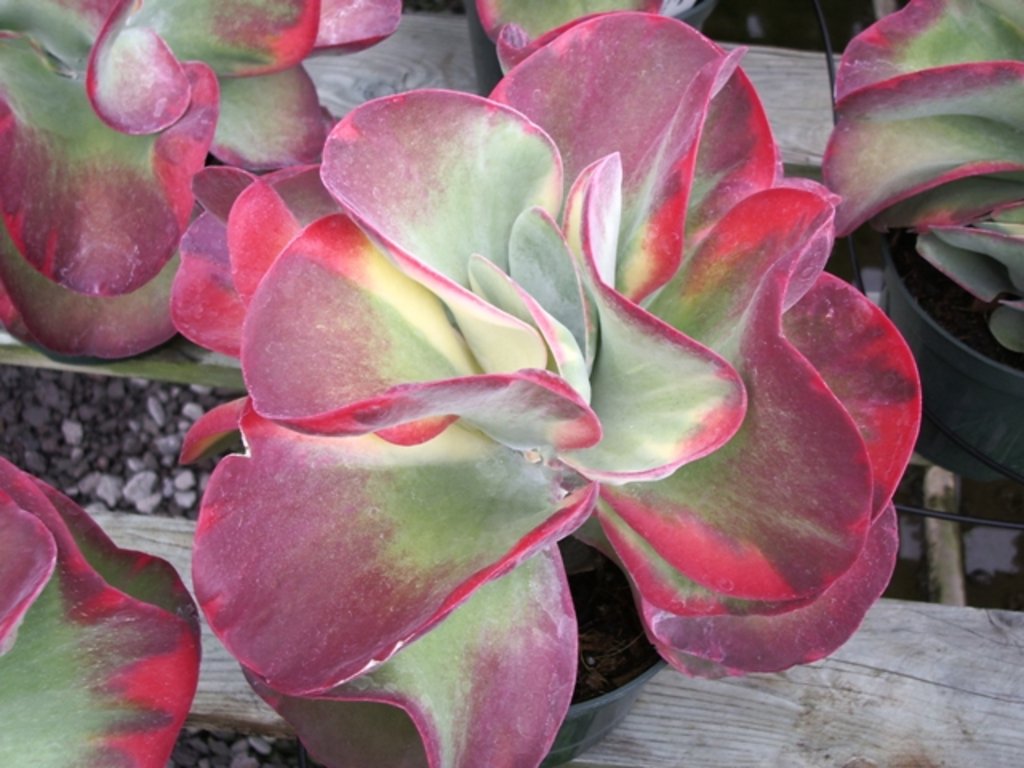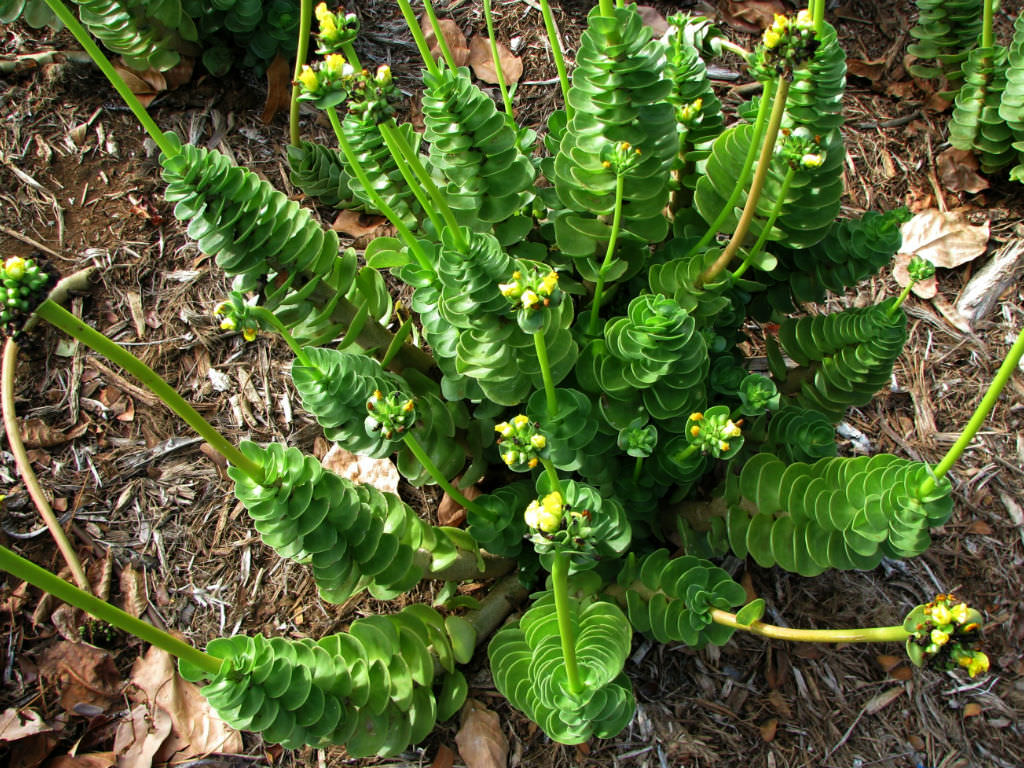 Portulaca molokiniensis
An upright growing succulent that branches from the base to form a small shrub 12 inches tall by about as wide with upright ¾ inch thick round corky stems bearing 1 to 2 inch long rounded pale green succulent leaves that are arranged neatly in 4 distinct rows towards the branch tips.