Our extensive collection of sought-after home furnishings offers personalized canvas for every area of your home with exciting and unique designs for every style, from contemporary to classic.
Inspired by art, culture, natural elements and our love of the outdoors, our curated product selection will elevate your everyday home environment into the perfect setting for entertaining and everyday living.
White Serving Pieces
Celebrate this Memorial weekend in your own backyard. Use these handcrafted serving pieces from Peru to entertain and bring a creative style to your table or buffet. Each piece is a unique piece of functional art. Available in-store only.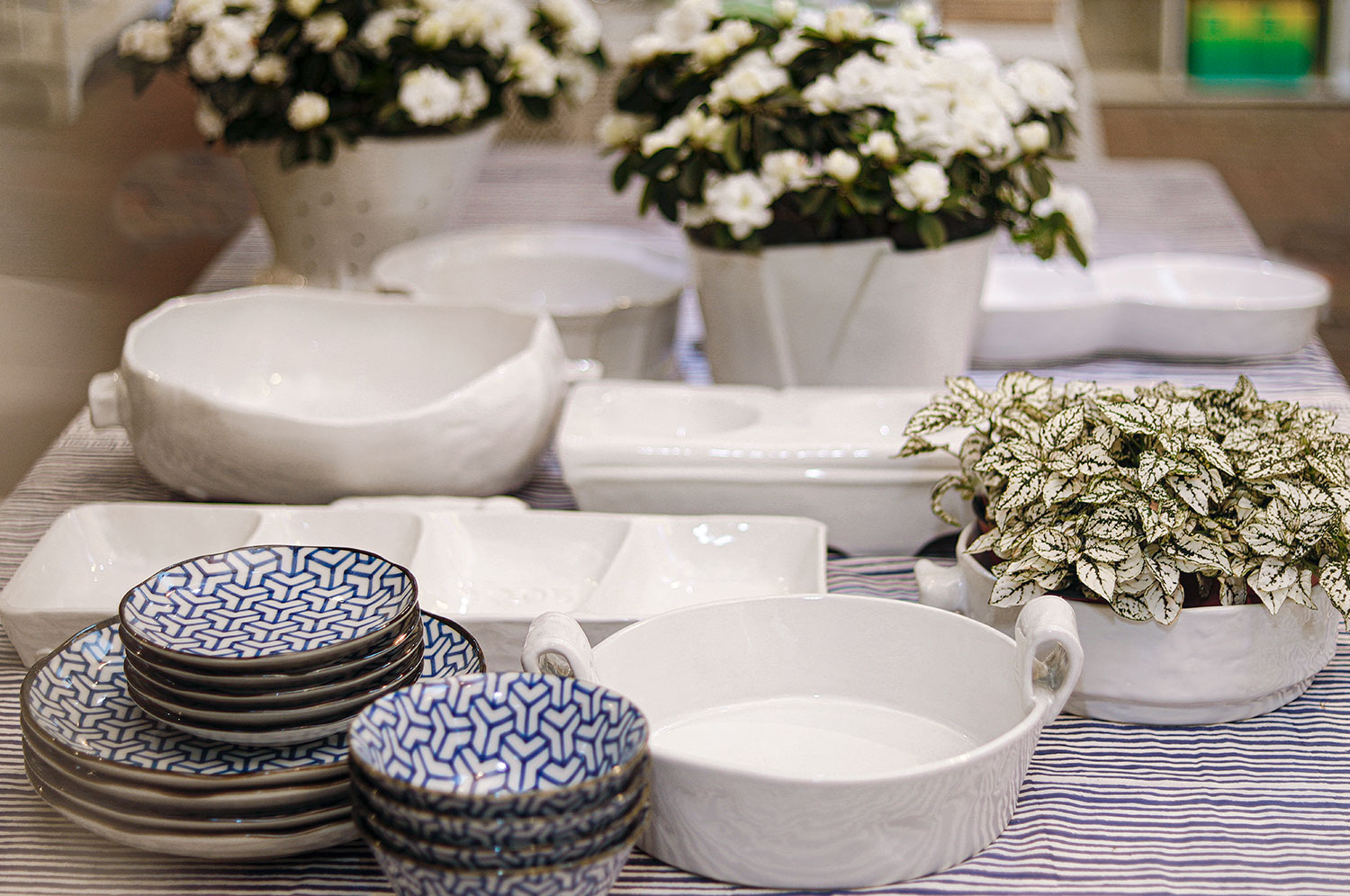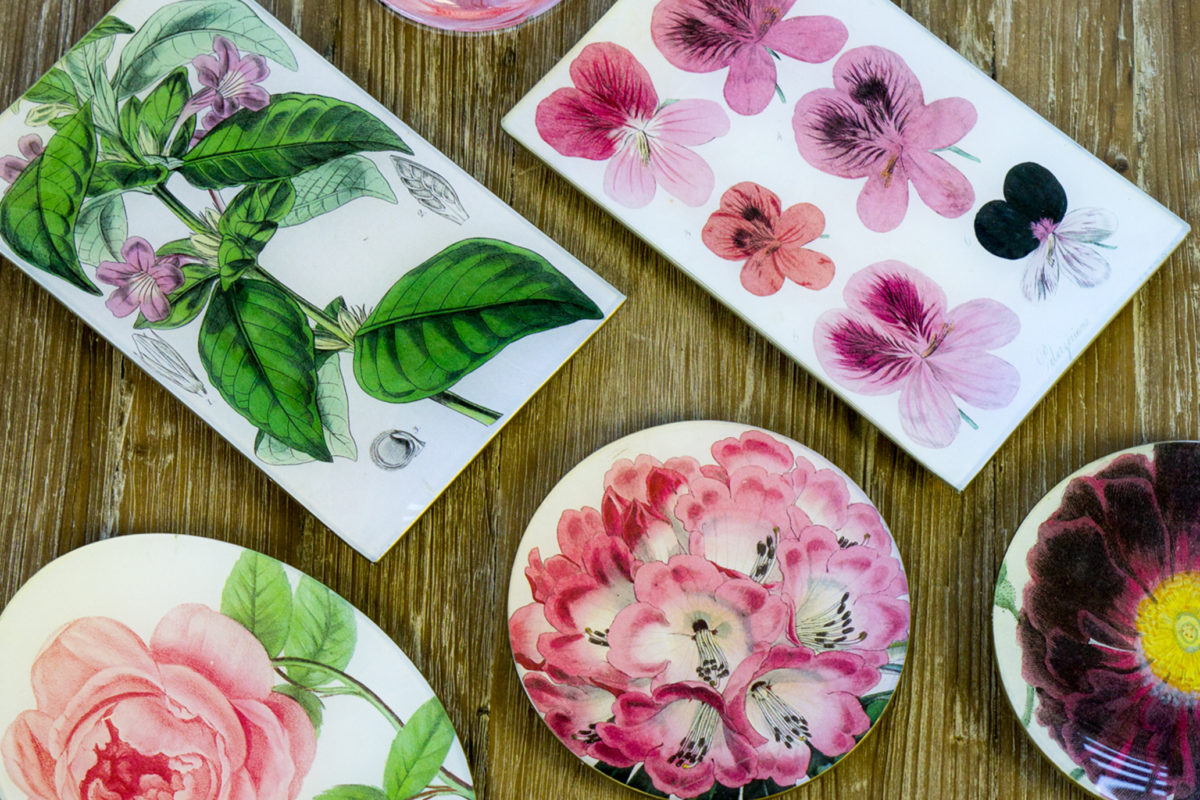 Twig & Moss Decoupage Trays
These trays and paperweights are all handcrafted singly by the owner and artist, Susanne. These botanical trays, or as she like to refer to them as "nature under glass", look great when grouped together on a table or hung as a collection on a wall.
Michael Aram Olive Branch Collection
Experience luxury with an elegant collection of stands, holders, and calming candles.
Graced with golden olive branches, this collection exudes peace and strength and serves wonderfully as a distinctive gift for someone special.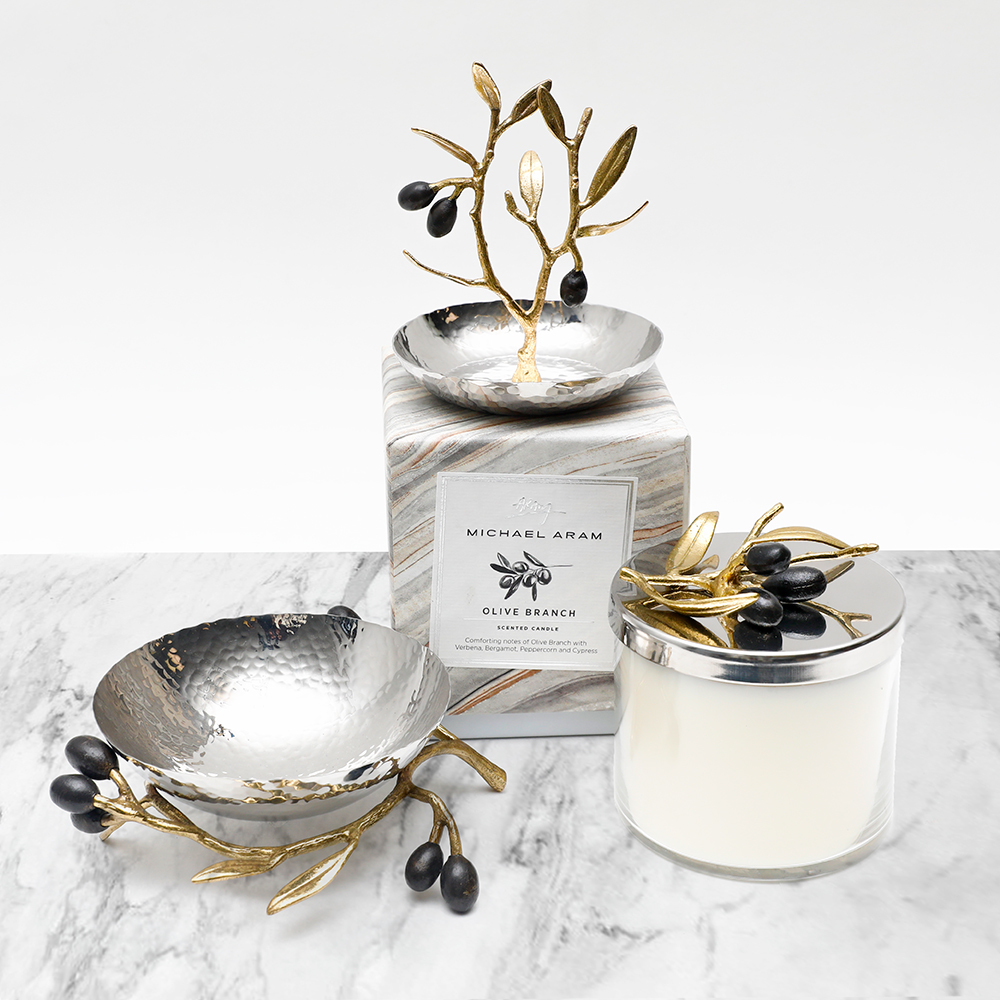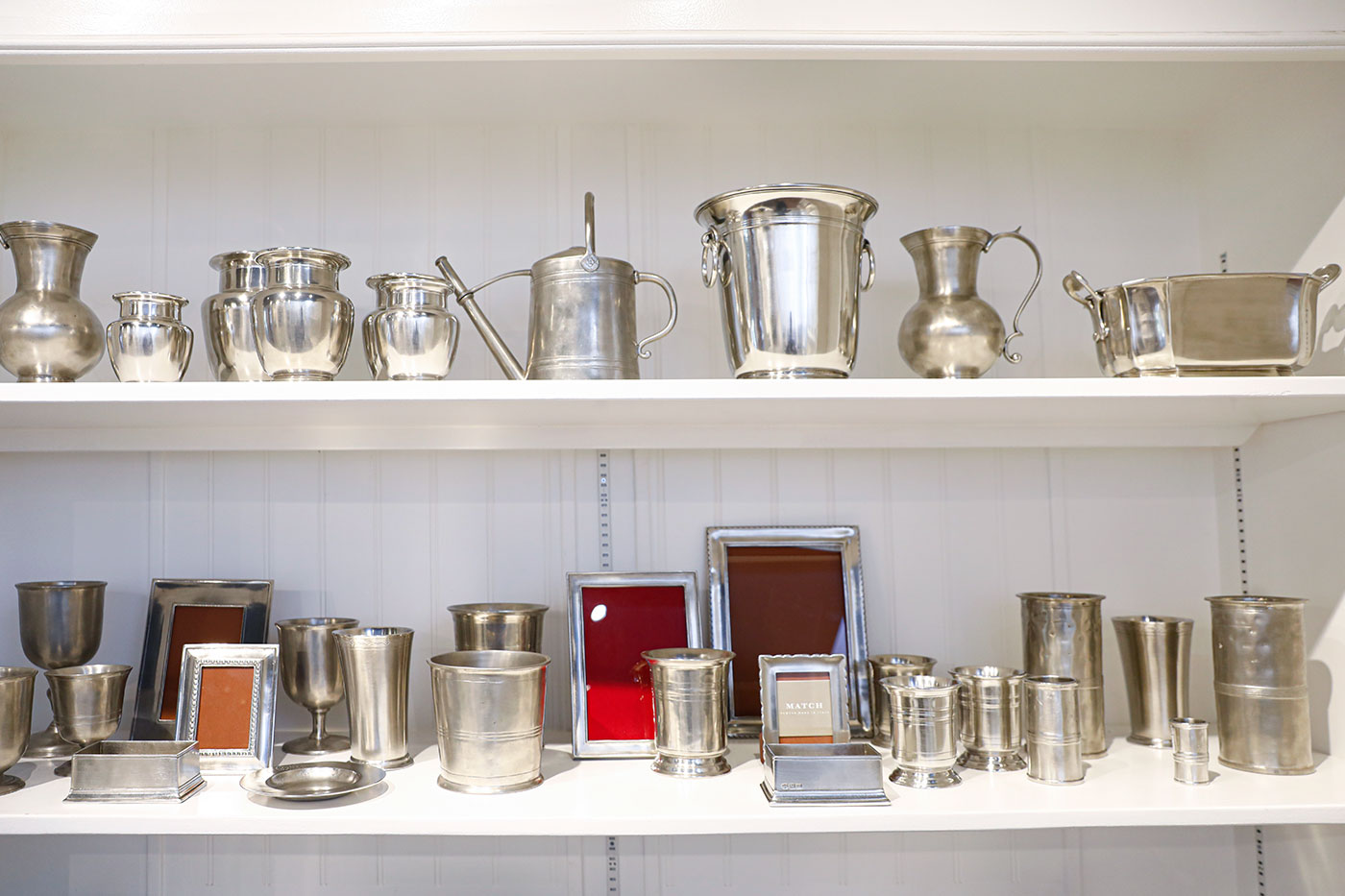 Match Pewter Home Decor
Match Pewter creates classic forms that harmonize with both traditional and modern settings. From vases and barware, to serving pieces and frames, Match Pewter is handcrafted using techniques passed down through generations of skilled artisans. No two pieces are exactly the same and each piece created bear the artisans mark.
L'Objet
L'Objet creates home decor for the home that are both luxurious and functional works of art, crafted with the highest degree of excellence and quality. Every piece bearing the mark of L'Objet has been touched by the hand of an artisan, many using techniques that have been passed down for generations.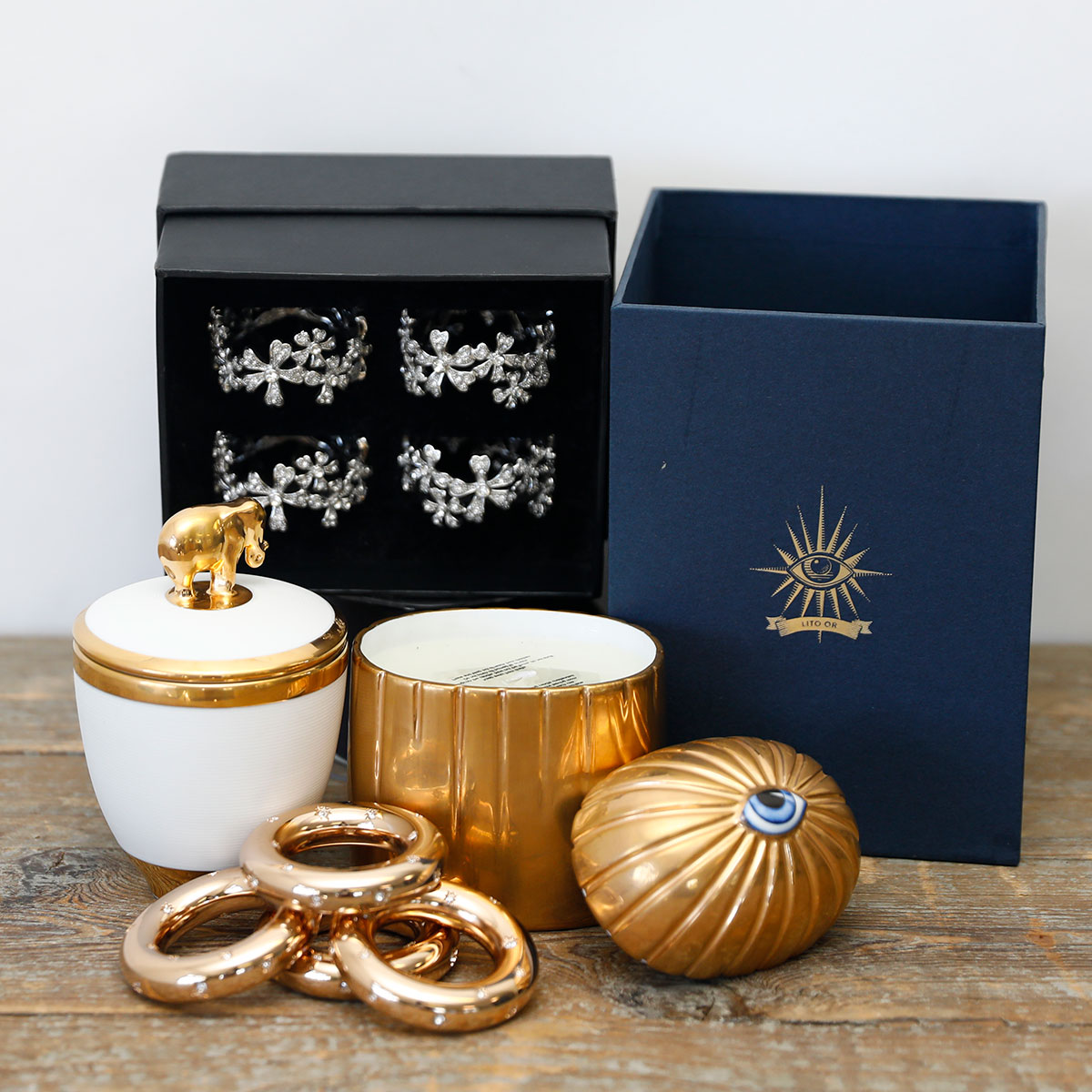 Drinking with the Saints Book
One of our bestselling books is described as a pub crawl through the sacred seasons. He'll be entertained with this useful collection of cocktail recipes, distilled spirits, beer, and wine for virtually every occasion on the liturgical calendar. One part bartender's guide, one part spiritual manual, and mixed together with love: Drinking with the Saints is a book that both sinner and saint will savor.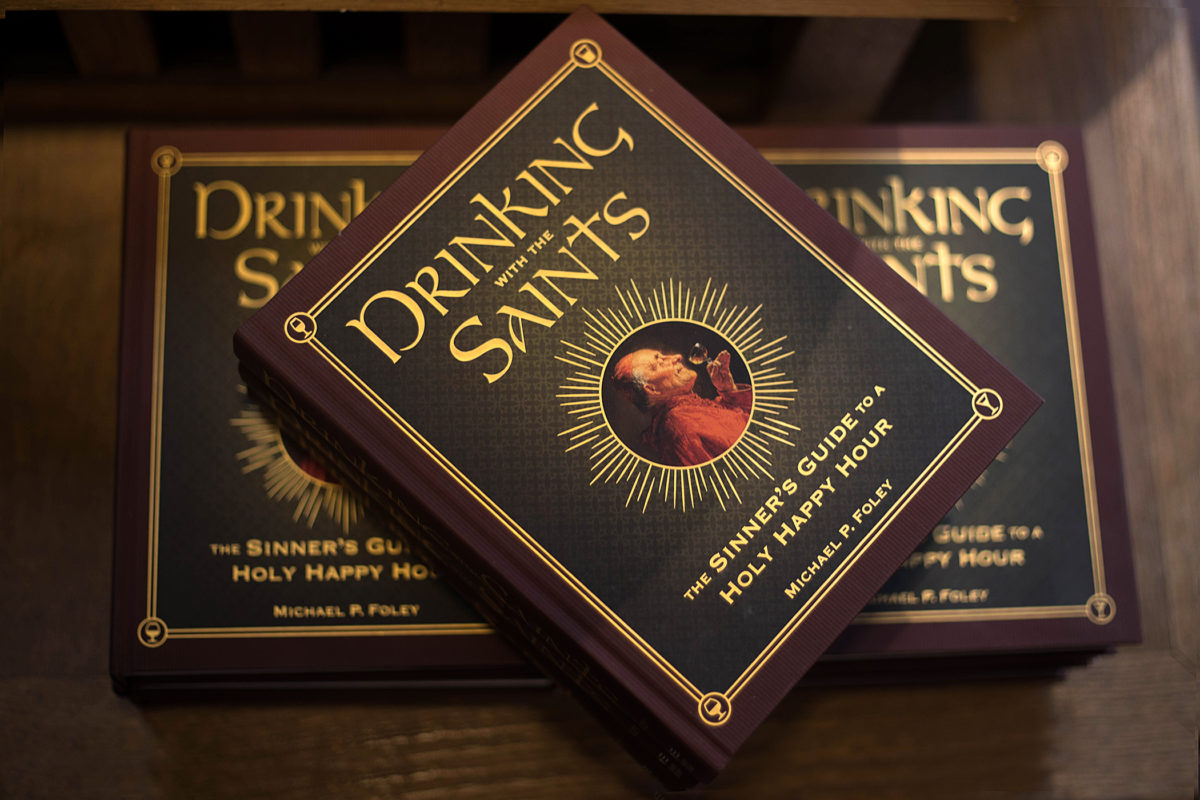 Olivia Riegel Frames
Capture a romantic memory in jewel embellished frames by Olivia Riegel. Perfect for displaying wedding or engagement photos that will add a touch of elegance to your home.
Italian-inspired Dinnerware
Greet spring with this colorful collection of Italian-inspired plates, cups and saucers. These rich, cheery hues and hand-painted designs will encourage you to mix and match for a playful table setting that will have guests dining in high spirits.
Frosty Tree Decor
This frosty tree casts its shadow over mini mushrooms and will add a woodland atmosphere to your holiday décor. Lightly dusted with glitter, it mimics the quiet beauty of just fallen snow on heavy boughs. Create a sparkling vignette with these beautifully crafted trees.
Available in-store only.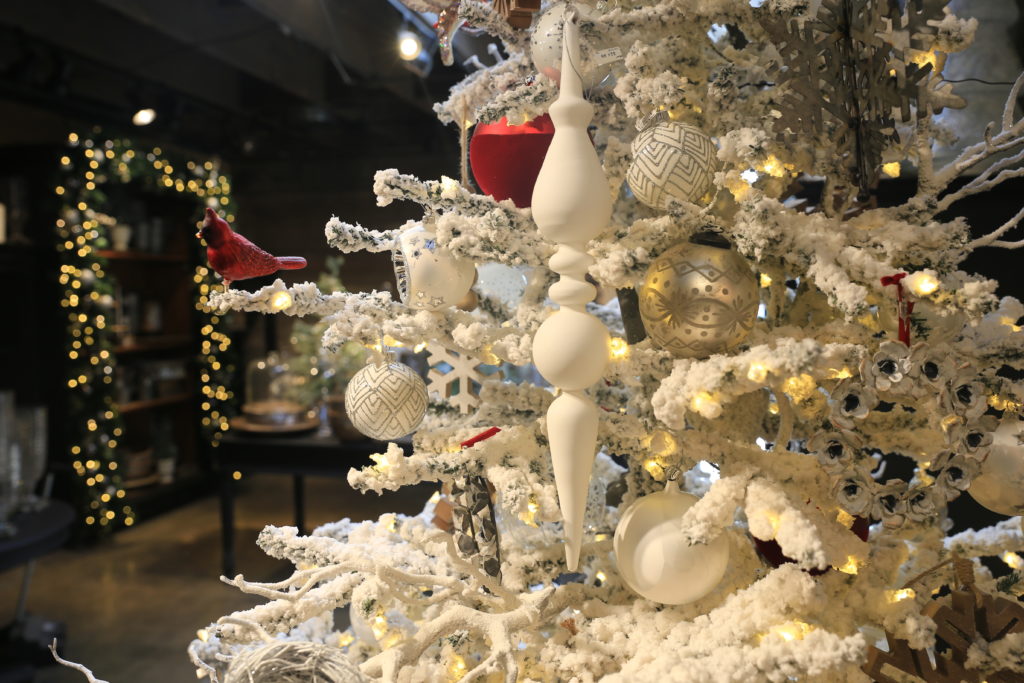 Michael Michaud Decor
Entertain and inspire your guests with this unique collection of table art, napkin rings, and salt shakers. Cast from molds, created directly from plants, these pieces exquisitely reflect the intricate forms and textures of nature.
Crystal Votives
Visit the Gallery to select from a variety of natural crystal votives to accent your décor. These votives cast a beautiful glow and become a focal point when grouped together.
Blue & White Stoneware
Be inspired to entertain by setting a festive table with these decorative stoneware plates. The modern approach to the classic blue and white pattern can also be mounted on a wall to be enjoyed as art.
Designer Gifts
Michael Aram • Michael Aram nature inspired pieces add artful simplicity to your décor. Delicate butterflies encircle an easel frame and candle lids are topped with delicate orchids. Add these natural themes into your home for a fresh look.
Olivia Riegal • Artisan crafted Olivia Riegal frames capture a moment of time in style. These beautiful jeweled pieces are the perfect complement for a wedding, engagement or new baby photo
Coral Accents & Asian Ceramics
Refresh your home with the Pantone color of the year, coral! We have a new collection of porcelain jars, vases and bowls available in different colors. Each piece is hand crafted and adored with subtle decorative accents which blends well in any interior space.