Natural. Beautiful. Flowers.
Weddings & Special Events
Roger's Gardens Floral Studio is a team of passionate and talented sales and design professionals who work closely together to create an inspired event that becomes a memory for a lifetime.
From planning to installation, we pride ourselves on providing a unique and personalized experience. Our main goal is to ensure your visions are met and interpreted into a beautiful occasion. Our approach is to listen to your needs, collaborate, create and to guarantee every aspect of your event is executed flawlessly.
Flower Bunches & Bouquets
Roger's Gardens Floral Studio offers a beautiful selection of flower bunches and bouquets. Our fresh cut flower bunches and bouquets are reminiscent of a European flower market. Each one is handcrafted by our team of talented designers, made fresh every week of the year. They are perfect as a gift, last minute dinner party or just because. Stop in and buy a seasonal bunch of posies. Available in store 7 days a week. Vases are available too, for an additional fee. Available in store 7 days a week.
We have other options to choose from with our extensive line of indoor/outdoor planted arrangements and silk botanicals. Our indoor planted arrangements and Orchid arrangements last for weeks and make a great gift or centerpiece for any occasion.
Holiday Floral Boutique
We offer our fresh cut floral arrangements during major holidays for a limited time period. Our designers create beautiful floral arrangements made just you. During our "Holiday Floral Boutique", stop by or pre-order your holiday floral arrangements.
Holiday Fresh Cut Floral Arrangements Boutique is available:
Valentine's Day • February 1st to February 14th
Easter • March 18th to April 10th
Mother's Day • May 1st to 14th (based on calendar year dates)
Thanksgiving • November 15th to November 30th
Christmas/Holiday • December 1st to December 24th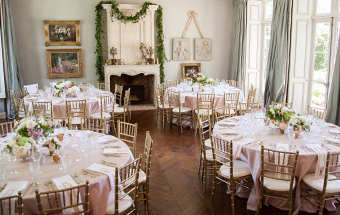 Weddings
Let us help you create your dream wedding! Our experts work closely with you to reflect your personal taste and vision, while offering a wide array of designer arrangements to make your special day just perfect. From altar florals, to centerpieces, to your bouquet, we'll walk with you through every detail to create a beautiful wedding day you'll never forget.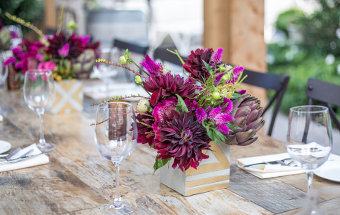 Events
Make your celebrations extra special! Whether you are celebrating birthdays, anniversaries, graduations, holiday parties, family gatherings, or a charity event, our designers work with you to create a unique and intimate occasion by adding natural, beautiful florals to your events décor.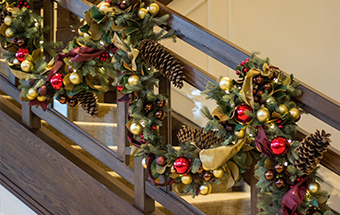 Corporate Christmas Décor
Create a magical and alluring Christmas season in your corporate environment by selecting from our custom or pre-made holiday decorations. Please contact our Event Specialist at 949.640.5800 to schedule a consultation.