Original Designs is one of the most iconic departments and highly sought-after services offered at Roger's Gardens. Our Original Designs team creates unique, delightful and stunning arrangements for both indoor and outdoor gardens.
Our Planted Arrangements are available in an array of decorative pots, baskets, and in a variety of other indoor plant containers offered according to season. We can also custom plant something for you in your own decorative pot! Simply bring it in and we will work with you to create a truly personal and original arrangement.
Original Designs Summer Shade Designs
Design your outdoor space by adding some beautiful outdoor container gardens for that shady spot on your patio.
Available in-store only.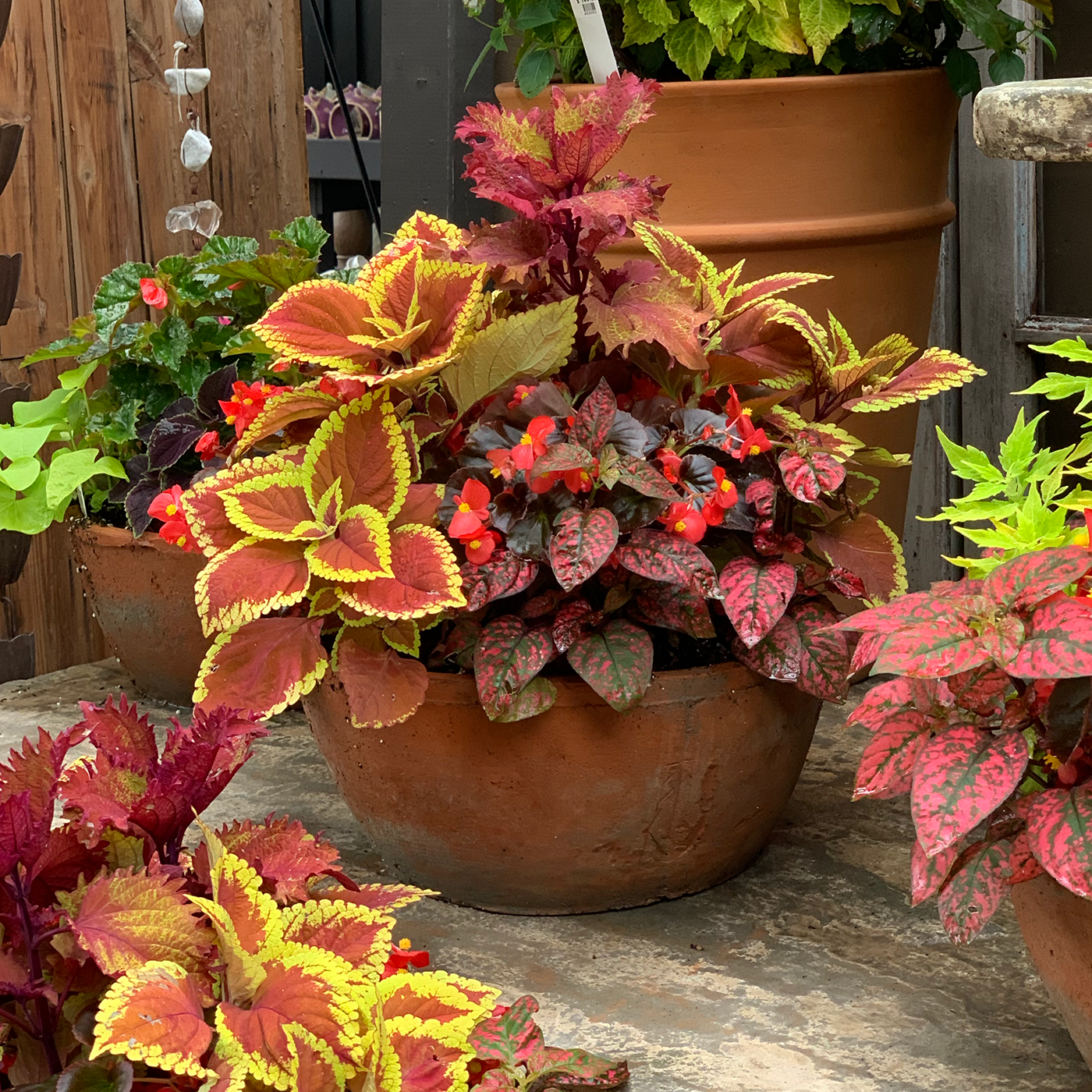 Original Designs Succulent Tin Bucket Wreath
We have put a new spin on a wreath. Our outdoor galvanized tin bucket wreath is planted with assorted succulents for a truly unique look. No two are exactly alike.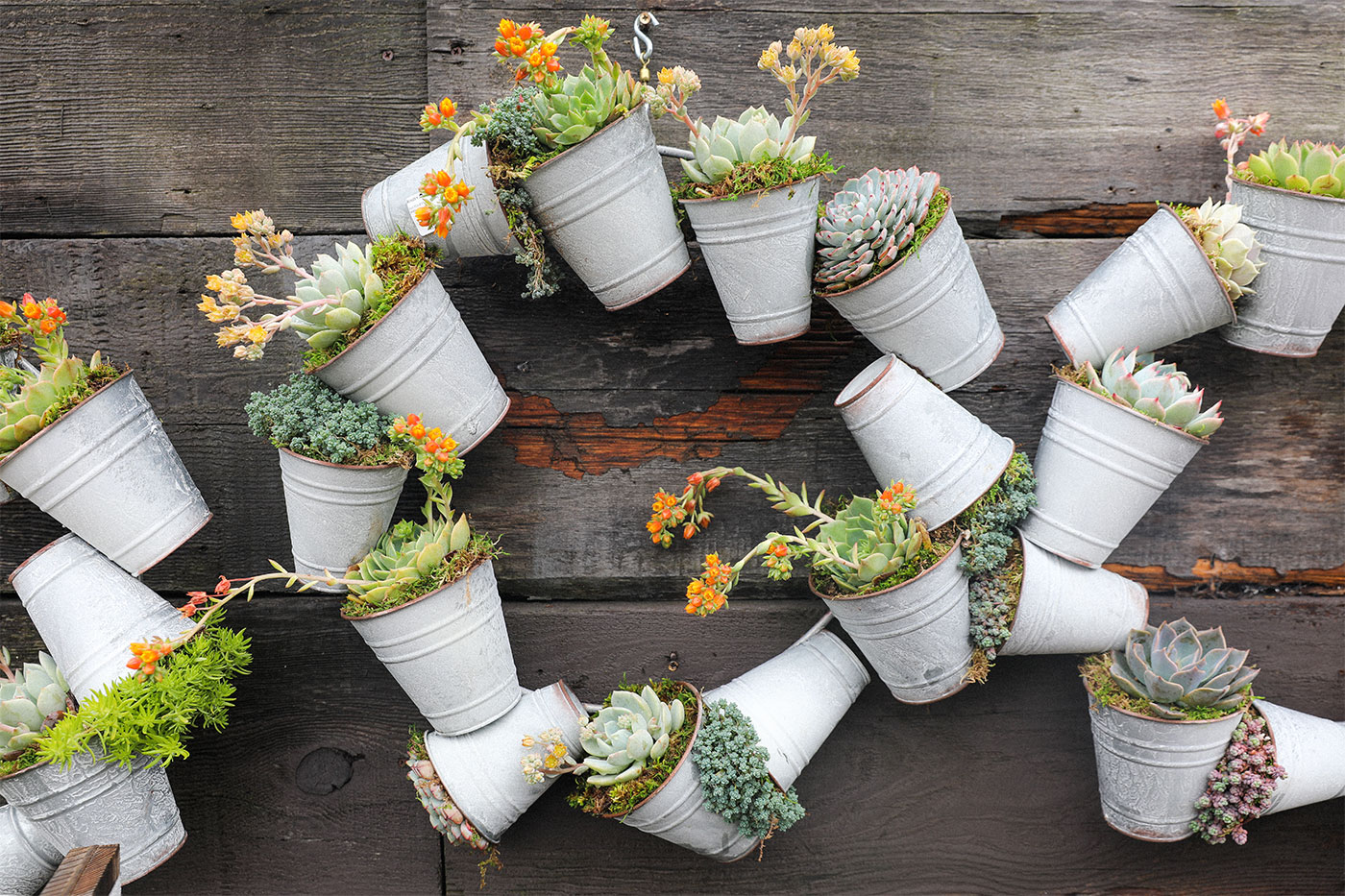 Original Designs Orchid in Crown Planted Arrangements
Spring time is around the corner, freshen your home or office with one of our white orchid arrangements in our classic ceramic crown planter. Available in two sizes, enjoy as a set or as a single statement piece.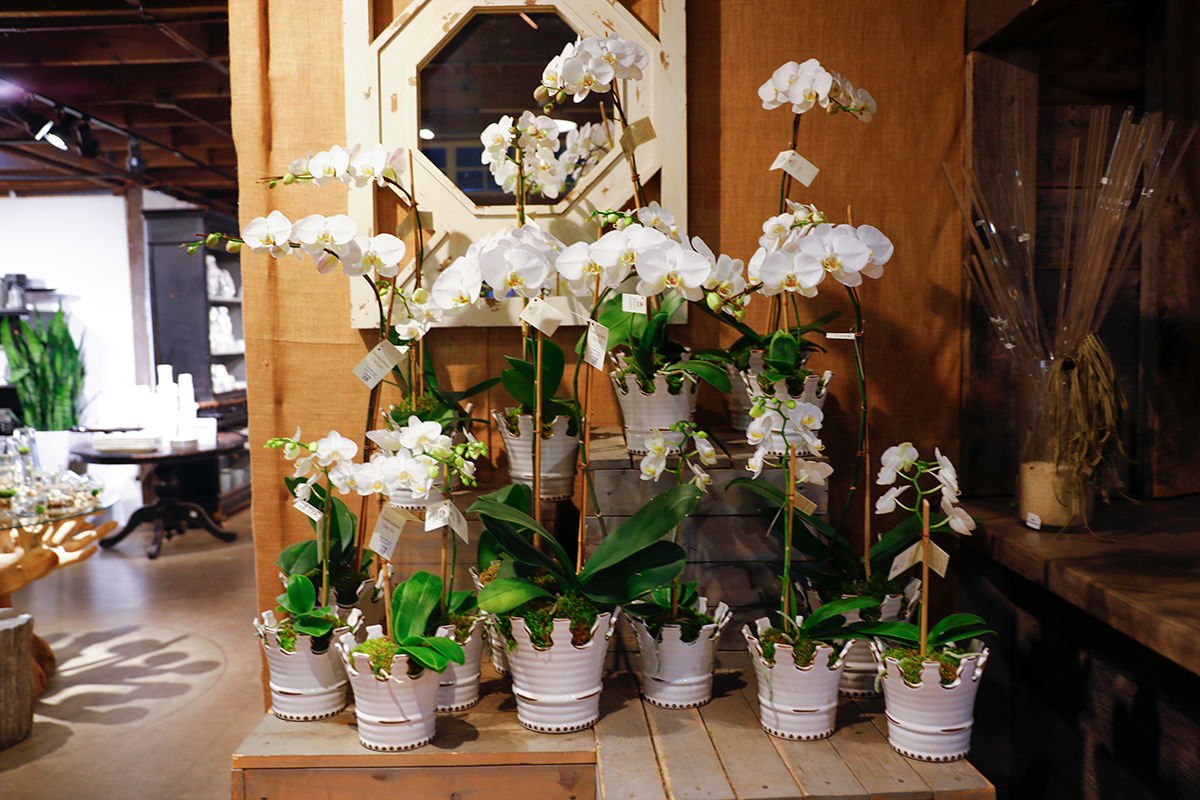 Original Designs Planted Arrangements
The easy way to add plants to your office, home and covered Patio! Growing plants in water has many advantages and many of your favorite plants are just as happy with their bare roots in the water instead of soil. It takes the guess work out of watering and it eliminates soil born diseases on your plants.
You don't have to worry about over-watering or under-watering. Just add a bit of water as it slowly evaporates. Go ahead, go on vacation or take some time off from the office, your aqua garden will be happy and healthy when they welcome you back.
In water, very few roots develop so your plant is very slow to grow. This is ideal if you don't want to repot or don't want your plant to outgrow the space you are displaying it in. Bottled mineral water is recommended but our hardy plant selections will thrive in tap water as well.
Original Designs Signature Orchid Planted Arrangements
Roger's Gardens features one of the most extensive collections of rare and exotic orchids. Our assortment of orchid arrangements spans from small Phalaenopsis orchids to single-stem varieties. We even offer large double-orchids!
All our living arrangements are planted by our artistic Original Designs designers. Choose from our selection of living arrangements or select your favorite orchids from our Garden Room. Our talented sales staff can assist you with custom-planting and design.
With a wide range of design choices, a Signature Orchid Living Arrangement will make the perfect hostess gift or addition to your dining table or mantle!
How to Care for Your Orchid
Video: Orchids with Chris
How to Replant Your orchid
One of the most popular and innovative ways to bring the garden indoors, our Original Designs team creates a selection of these distinctively styled gardens under glass.
With many beautiful combinations of designs, and foliage or succulents, you'll the perfect terrarium for your home's style and the level of upkeep you prefer.