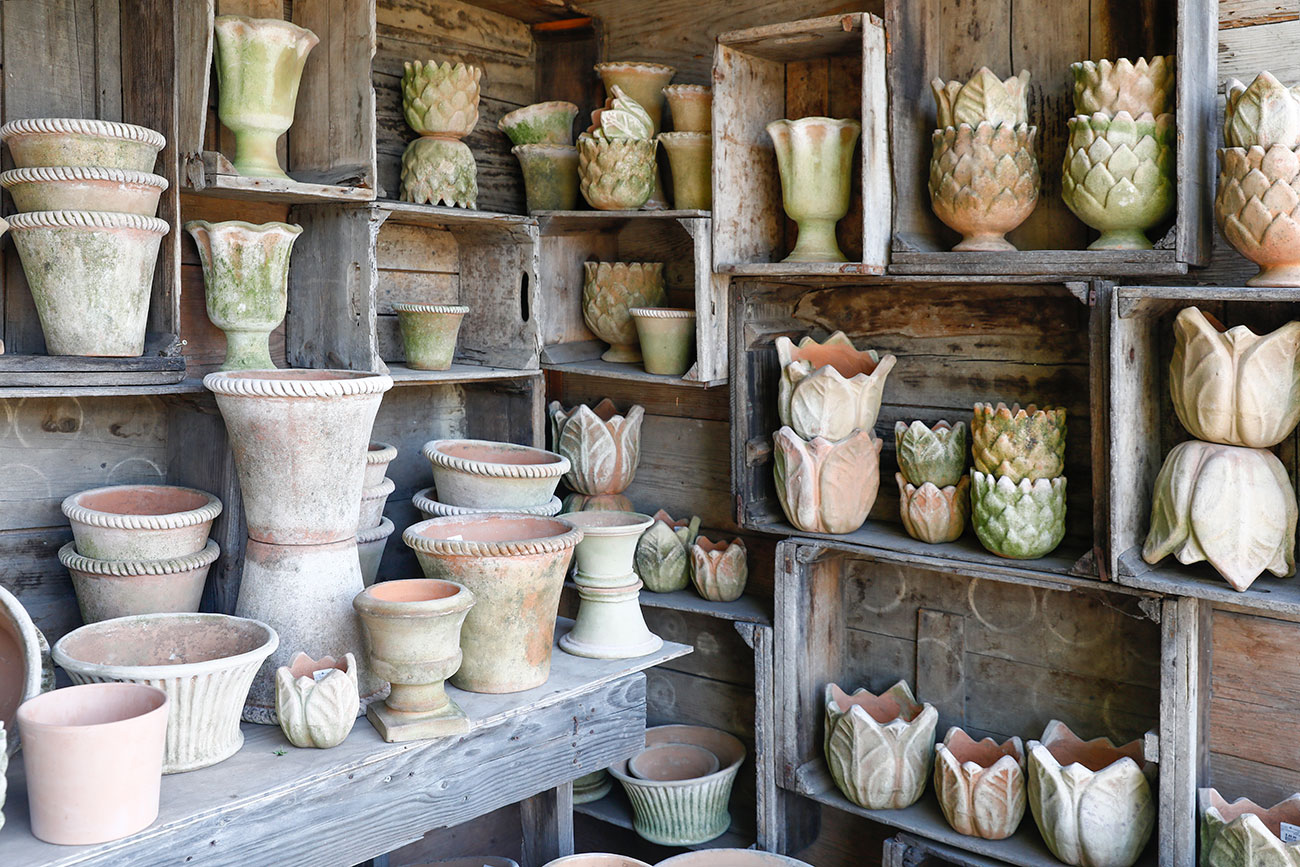 Greenhouse-aged and turned by hand, these terracotta pots have a beautiful live moss finish that grows even more exquisite with age.
Select your favorite designs from a wide assortment of classic shapes and enjoy planting.
Pottery can transform and elevate the look and feel of your garden and outdoor living spaces, infusing them with beauty and character.
Our assortment of pottery is carefully selected based on quality, technique and aesthetic.
Styles span from classic to modern, including global collections like French Anduze and Egyptian – both of which are exclusive to Roger's Gardens.
Fountains & Water Features
Fountains are key elements in bringing life into your garden, creating sound and movement. They also serve as inspiring focal points, creating wonder and relaxation for your family and guests.
With styles spanning from classic, modern, Mediterranean, French, English, to exclusive hand-hewed stone monoliths, you'll find our diverse collection of water features reflecting the most current trends, to offering timeless looks for every home.